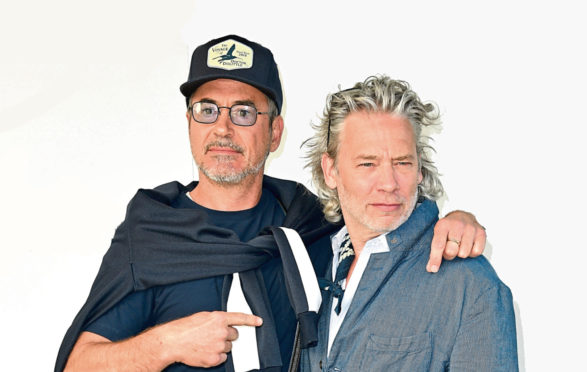 Last week I heard a bit of news about an old pal of mine from back in the day.
If anyone remembers 1989 – and I barely do – then you might remember Press Gang.
It was a Channel 4 drama about a bunch of child journalists.
The ramshackle gang struggled to get a paper together and understand the world because they were so immature – any similarities between that and my last visit to The Sunday Post offices is purely coincidental!
If you remember, the lead was played by a young man called Dexter Fletcher.
He's gone from being a child star to one of Britain's best directors.
He helmed one of the most unlikely hits – Sunshine On Leith, a musical based on the music of The Proclaimers.
It turned out to be an unexpected delight. I caught up with Dexter at the time at the Toronto Film Festival and he was literally dancing down the street!
After that he came up with Eddie The Eagle. I didn't think a film about a skier who became a bit of a joke figure would be a hit. But the movie, starring Taron Egerton and Hugh Jackman, was so entertaining – with a little help from some great music by Take That's Gary Barlow – and a healthy hit at the box office.
Dexter was drafted in after previous director Bryan Singer dropped out of the Freddie Mercury biopic Bohemian Rhapsody.
Dexter was headhunted as the best man to deliver what at the time was seen as a troubled project and when I chatted with him on the Oscars red carpet he modestly said: "I just finished it up, really" In truth he rescued the movie and helped turn the stricken project into what turned out to be a mega-hit.
He quickly followed that up with smash-hit Elton John fantasy musical Rocketman – which was blooming brilliant, and lifted its star, Taron Egerton, on to the next level.
What a performance he got out of Taron.
Dexter is hot property now, and last week out here it was announced he would in all likelihood be directing the next Sherlock Holmes movie starring Robert Downey Jr and Jude Law.
Now Dexter will be given the big task of making one of Downey Jr's first big post-Marvel, post-Avengers roles into yet another blockbuster.
It's not just that Dexter is seen as the safe pair of hands, although he is. He managed to elevate all the scripts – Sunshine On Leith, Eddie The Eagle, Bohemian Rhapsody and Rocketman – into something more.
Interestingly, Guy Ritchie directed the first two Sherlock Holmes movies.
One of Dexter's biggest movie roles was in Lock, Stock and Two Smoking Barrels back in 1998 – directed by Guy Ritchie.
It's funny how these things work out – but it is great to see one of the really genuinely good guys in the business, do the business.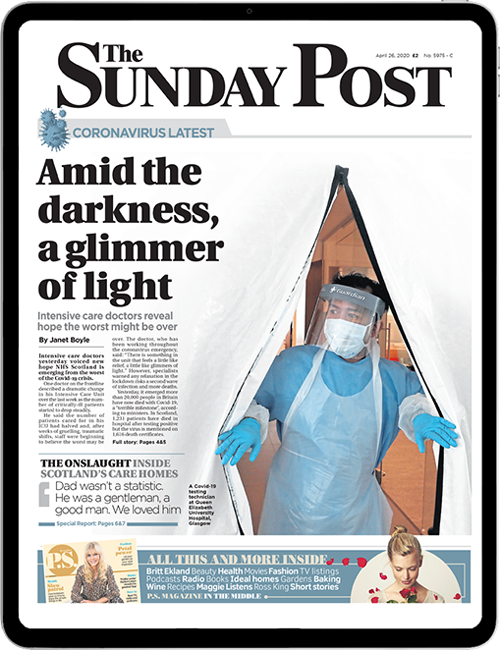 Enjoy the convenience of having The Sunday Post delivered as a digital ePaper straight to your smartphone, tablet or computer.
Subscribe for only £5.49 a month and enjoy all the benefits of the printed paper as a digital replica.
Subscribe