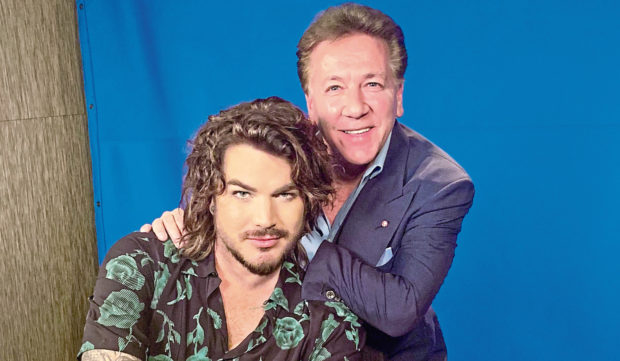 It's a testament to the music of Queen that the band live on, almost 30 years after the death of Freddie Mercury.
People are still desperate to hear their timeless hits, and Queen, featuring Brian May and Roger Taylor, still tour.
They, of course, had to draft in a vocalist – you'd think it would be a thankless task.
Step forward, Adam Lambert. The former American Idol star has toured with Queen for the past eight years, filling Freddie's giant shoes.
I got the chance to meet Adam, and he told me he absolutely loves Scotland.
He says the gigs he does here have the loudest and most interactive audiences.
"They really connect and they're the best," he said.
Queen are going through a bit of a revival thanks to the brilliant Bohemian Rhapsody movie, and Adam performed at the Oscars back in February.
"I was so excited, and I made sure not to make too much eye contact with the audience, as I would have been star-struck," he laughed. "I just focused on the songs, looked at Brian and Roger, and thought, 'OK, we've done this a zillion times, let's just do it again – and do it well!'
"And then I made eye contact with the front row and I was like, 'Oh, god!'
"I saw Lady Gaga, I saw Queen Latifah, I saw Rami Malek – my mind was blown!"
Adam has wisely judged that you can't really imitate Freddie Mercury.
"I'm honoured to sing the music of Freddie Mercury and Queen," he said. "But I'm not an imitator.
"Playing Freddie would complicate that.
"Who Wants To Live Forever has a haunting quality to it, it holds so much weight.
"Brian wrote the song about losing his father, but when I sing it I always think about Freddie, who was taken away from us too soon.
"I loved the music in the Bohemian Rhapsody film, I loved how it brought the catalogue of Queen songs to life, to a bunch of new fans.
"I'm hearing things from young people in America who weren't really aware of Queen, and now they're huge fans.
"So when we go on this summer tour we're going to see a lot of new faces."
Adam has a new solo album, called Velvet, which is well worth checking out if you like your pop music.
"It's inspired by a lot of the music I heard around the house while growing up, so it's got a real retro quality to it," he told me.
"It's still pop music but there's some real instruments in there, and I have a new song called New Eyes, and it's a love song.
"With Queen, Freddie was so aggressive and almost athletic in his vocal styling.
"And with Brian beside me with eight amps, and Roger behind me with the drums, it's loud, and it's rock and roll.
"So I have to attack it with a certain type of energy.
"My new song is a bit more of a softer side. It's vocal, it's dreamy."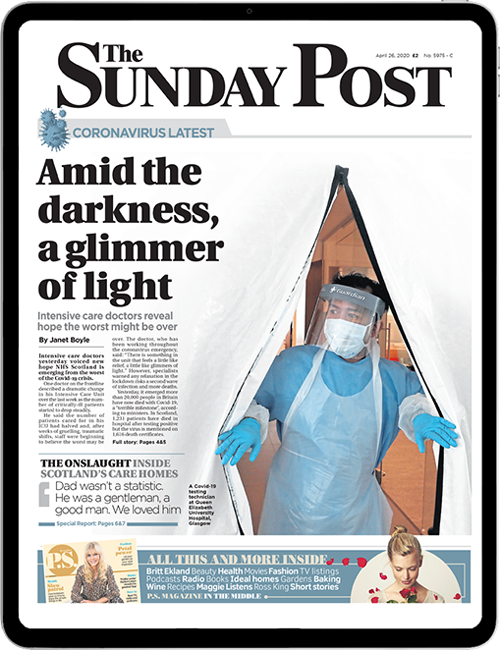 Enjoy the convenience of having The Sunday Post delivered as a digital ePaper straight to your smartphone, tablet or computer.
Subscribe for only £5.49 a month and enjoy all the benefits of the printed paper as a digital replica.
Subscribe