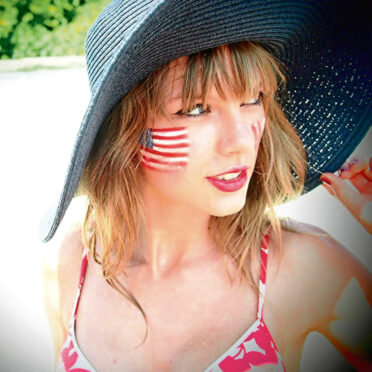 Move over, Nicola Sturgeon, there's a new Indy Queen in town!
Today is July 4 which, back home, doesn't have much significance, but here in the United States it's fairly important to say the least.
It's my adopted country's birthday, or Independence Day as it's known. The country marks the day in 1776 when America threw off the shackles of … erm… the tyrannical United Kingdom!
I'll try to keep my head down for the rest of the day.
Independence Day is a real celebration here with lots of barbecues, beers and blowing up fireworks.
It's even the same in La La Land, although celebrities like to put their own spin on the occasion.
No one loves the Fourth of July celebrations more than pop icon Taylor Swift. Apologies to the First Minister, but I'm afraid Taylor really is the Queen of Indy – in the US, at least.
She started posting about her bashes on Instagram in 2014, and from there they have grown in scope to become enormous – and that's just the guest list. The first featured celebs such as Lena Dunham, Emma Stone and Andrew Garfield.
The following year had even more guests, including her then boyfriend Calvin Harris. "Friendly relations between America and Scotland" is how Taylor captioned one of the photos.
Not for long, though, as the pair split shortly afterwards!
Taylor then started dating Loki and Night Manager star Tom Hiddleston, and he wore a "I heart T.S." T-shirt, sparking rumours the pair would be getting engaged.
Taylor hasn't had a party for the past couple of years as there was the small matter of a global pandemic last year, but her followers, nicknamed The Squad, are desperate to see what celebrities will turn up if she decides to have another this year.
And after the restrictions of the past 18 months I'm looking forward to seeing what one of pop's most successful divas does.
Speaking of pop divas, prepare to familiarise yourself with Maeta.
The R&B singer has signed with Jay-Z's agency and when they take an interest in an artist, you have to pay attention. They have the likes of Grimes, Rihanna and Shakira on their books.
I saw Maeta last week in DTLA (that's downtown Los Angeles if you're not a hipster!) in her first ever show at the Orpheum Theatre. She was the first artist to reopen the theatre after Covid.
What a phenomenal voice, she's going to be huge like her idol, Leona Lewis.
"I saw her sing Bleeding Love and became obsessed with her," Maeta told me. "I wanted to be her so bad. That's what made me want to become an artist. It was a big moment."
Her new EP is called Habits. Take a listen, and you won't be disappointed!
"People love it, thankfully," she said. "But I'm always about what's next!"
That's what I'm like… but mainly at the dinner table when the dessert menu is about to be brought out!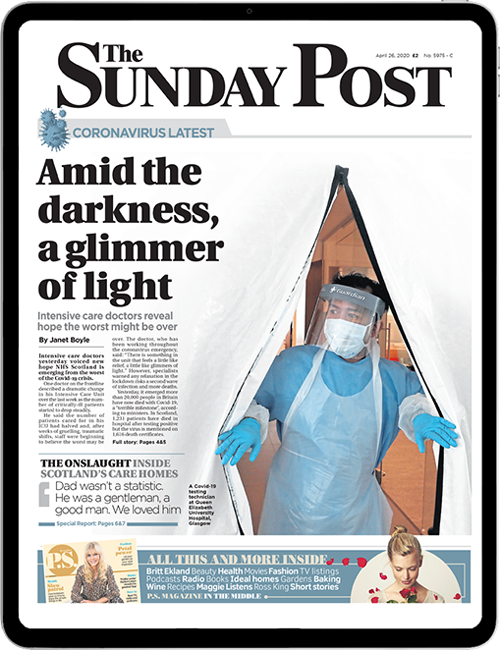 Enjoy the convenience of having The Sunday Post delivered as a digital ePaper straight to your smartphone, tablet or computer.
Subscribe for only £5.49 a month and enjoy all the benefits of the printed paper as a digital replica.
Subscribe