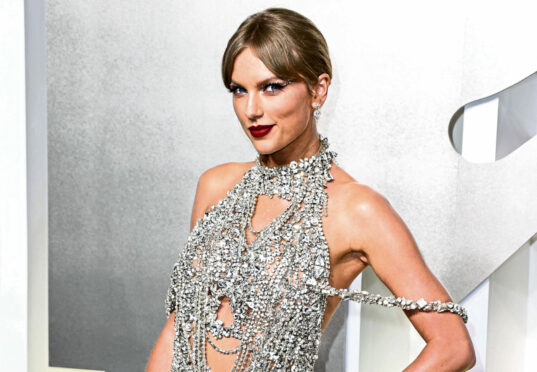 When I can't sleep I lie in bed and stare at the ceiling and wonder what I've done with my life.
When Taylor Swift has an attack of insomnia, she turns it into solid-gold hits.
Each of the 13 tracks on her stunning new concept album Midnights was written in the middle of the night as the singer struggled to get her head down. Within 24 hours of its release this week it was named the biggest selling album of the year. The songs filled all 10 of the top spots on the Billboard Hot 100 for the first time ever. Talk about turning a nightmare situation into a dream scenario.
Taylor said: "I'm beside myself, really. It's a concept record and my first autobiographical album in a while. I feel overwhelmed by the fans love of the album and I'm feeling very soft and fragile.
"I'm 32 so we're considered geriatric pop stars, they try to put us out to pasture at age 25, so I'm just happy to be here.
"I love writing songs, poems, scripts and stories. I don't know what's been going on the last six or seven years but the more I'm writing the more I'm creating, the more things I create, the happier I am."
And no one deserves the success more, in my humble opinion.
I first met Taylor backstage at one of her concerts and have seen her perform live many times (even once with a little-known Ed Sheeran supporting!). I can confirm she's lovely and super talented too.
So what was keeping Taylor up at nights? Fans, or Swifties as the call themselves, have been poring over the lyrics looking for clues.
It doesn't take much detective work though to surmise the opening track Lavender Haze is about boyfriend Joe Alwyn. Rumours of a secret engagement and wedding have been around since they started dating six years ago.
Speaking on Instagram last month, Taylor said: "It's a common phrase used in the 50s where they would just describe being in love.
"If you were in the lavender haze, then that meant you were in that all-encompassing love glow.
"I guess, theoretically, when you're in the lavender haze, you'll do anything to stay there and not let people bring you down off that cloud.
"If the world finds out you're in love with somebody, they're going to weigh in on it. We had to dodge all this tabloid stuff and rumours and we just ignore it. "
Taylor, who has just announced a world tour, said another track Anti-Hero is one of her favourite songs because of its honesty. She told fans: "It's a real guided tour about all the things I tend to hate about myself.
"This is a pretty dark album but I had more fun making it than any album I've ever made. I don't think art and suffering have to be holding hands all the time.
"You can write about all these hard life experiences but I've found, over time, writing these albums has been a way of sucking the venom out of a snakebite."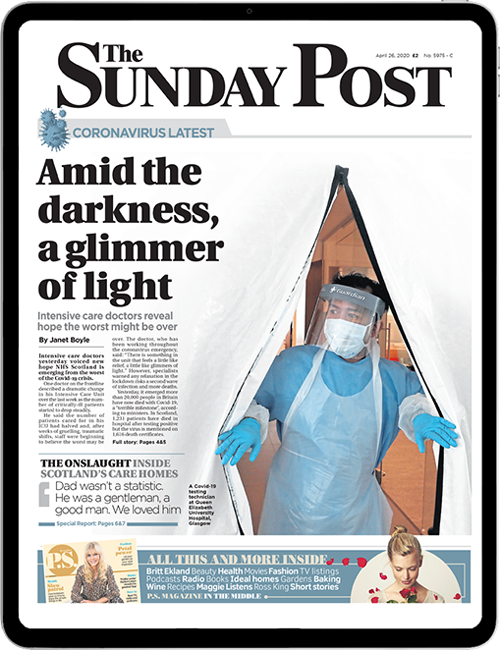 Enjoy the convenience of having The Sunday Post delivered as a digital ePaper straight to your smartphone, tablet or computer.
Subscribe for only £5.49 a month and enjoy all the benefits of the printed paper as a digital replica.
Subscribe