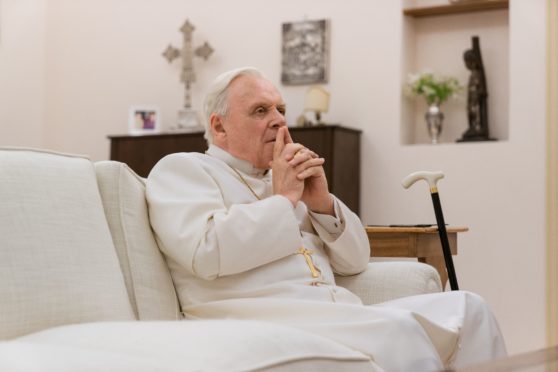 He's probably the last man you want to see eating in a restaurant. Hannibal Lecter waving at you across the Italian bistro might put you off your plate of pasta pomodoro.
Last week, I was chatting with Sir Anthony Hopkins, the man who so memorably played the cannibal, and we were discussing his recent Oscar-nominated move The Two Popes, in which he starred opposite Jonathan Pryce.
Had the two of them worked together before?
"Jonathan was astonishing in the movie, I didn't know him that well before this," said Anthony. "We had worked briefly around 30 years ago.
"We'd wave across the restaurant now and then when we saw each other.
"He's got a different approach to things, but I had a ball. But he's one of the most pleasant people I've ever worked with, very laid-back."
You'd have to be if you thought Silence Of The Lambs was scary.
"Jonathan told me he doesn't like to learn the full script beforehand. But I have to because I'm stricken with terrible memory or I'll forget my lines. Although maybe he's lying? He can't lie – he's the Pope!"
I loved The Two Popes and was interested to hear both stars had different approaches in the way they act.
"I have those recurring dreams, nightmares where I'm going on stage and I don't know where I am, what I'm doing," he said. "I'm not a control freak but I like to know the whole text, devour it.
"It makes life easier. I'm 82 now so I don't have to do things I don't want to do.
"I enjoy it and I work hard, but it's no big deal. I'm just lucky they give me good jobs to do!"
I think you'll be fine for jobs for a wee while yet, Sir Anthony.
There was one man he reminded me of in the movie. Was it Brando? Olivier? No…Cooper.
Tommy Cooper, not Bradley.
Any time I meet Sir Anthony we end up gabbing about Tommy Cooper. And last week was no different. As soon as I mentioned his name, he delivered a couple of classic Tommy gags in a pitch-perfect impression.
"Me and my wife just got home and she says, 'I'm homesick.' I said 'You're already home.' She says, 'I know, I'm sick of it.'"
It was a joy to hear him just blether on about something that interested him.
"He was the greatest existentialist comedian of all time," he said. "He made everyone laugh because he was such a fool.
"And that's what we all are."
Sir Anthony is working with fellow Oscar winner Olivia Colman on forthcoming drama, The Father.
I asked him if he had offered Olivia any advice, but he couldn't have laughed it off quicker.
"No, no! They don't need my advice. I've got no advice for anyone! If you can act you can do it and if you can't, it's OK too.
"But Olivia is very strong, contained and knows what she's doing. As a person she's lovely and fun, and that's the secret.
"You can't take yourself too seriously."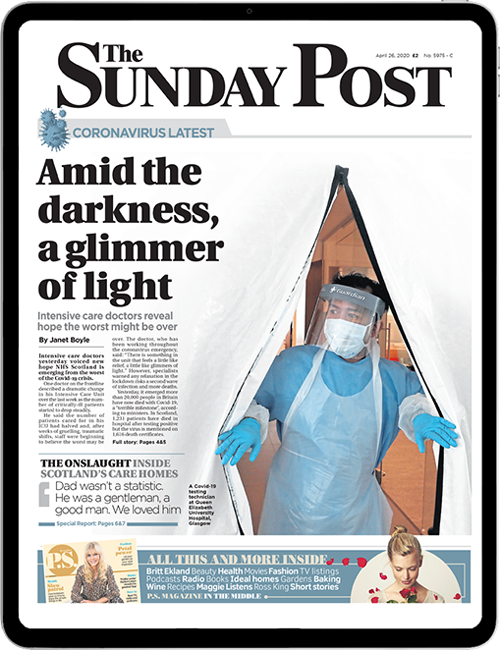 Enjoy the convenience of having The Sunday Post delivered as a digital ePaper straight to your smartphone, tablet or computer.
Subscribe for only £5.49 a month and enjoy all the benefits of the printed paper as a digital replica.
Subscribe