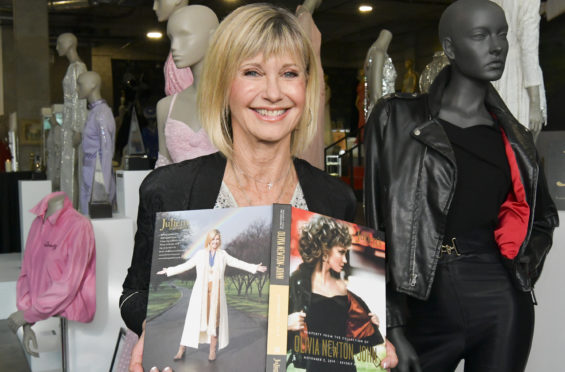 I remember my first pair of leather trousers – and so does everyone else who saw me in them!
I'm not sure they would fetch more than a quarter of a million quid if they were sold.
Although a few eyewitnesses might have chipped in if I'd agreed to never wear them again.
I chatted to Olivia Newton- John last week and she was auctioning off a load of her Grease memorabilia to raise money for her cancer centre in Australia.
And that included her leather jacket and outfit from the hit 1978 musical in which she starred with John Travolta.
The amount she made was, like my original leather trousers, certainly eye-opening – a cool £1.8 million.
Olivia is feeling better after what she told me was a difficult year.
"I'm feeling great, thank you, I was sick earlier in the year but I am doing better now," she said. "I feel a lot of love from people and a lot of prayers and they really help.
"I have monks chanting for me and I have love coming to me, so I want to say thank you to everyone."
Olivia was diagnosed with breast cancer in 1992 and it came back again in 2013 and 2017.
She is using medicinal cannabis which she said has helped her enormously.
But I was also hugely impressed by the star's positive attitude to the illness.
She doesn't say it was "her" cancer – she told me it doesn't "belong" to her.
What does belong to her is a very special relationship with her daughter, Chloe, whom she raised with her first husband Matt Lattanzi.
'We have a very special relationship, she's a wonderful girl," she said.
"Actually she tells me that as a little girl when I was on tour she would put on Grease to help her go to sleep.
"I don't know how long I was gone, but she knows every word, every song."
People forget Olivia actually was born in the UK and left for Down Under when she was a young girl.
"I was born in England, left when I was five," she said. "I lost my accent in Australia very quickly. I probably did have a strong accent.
"I probably said things like, 'hey mummy, may I please have…'
"Which I miss because I love the manners of English people.
"I miss the English sense of humour, as well as the manners. And great afternoon tea."
Olivia is looking fabulous at 71. I can't believe Grease came out more than 40 years ago now.
Saturday Night Fever star John Travolta is still considered by Olivia as a dear friend.
I asked her about John because the pair will be teaming up for some live events later this year.
Olivia told me she makes sure they're not out of touch with each other for too long.
"We've stayed friends since Grease," added Olivia, "there's not been a year where we haven't been in touch with each other."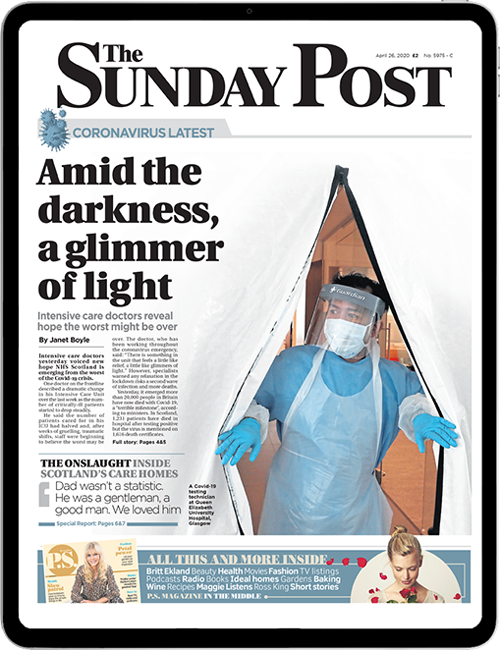 Enjoy the convenience of having The Sunday Post delivered as a digital ePaper straight to your smartphone, tablet or computer.
Subscribe for only £5.49 a month and enjoy all the benefits of the printed paper as a digital replica.
Subscribe