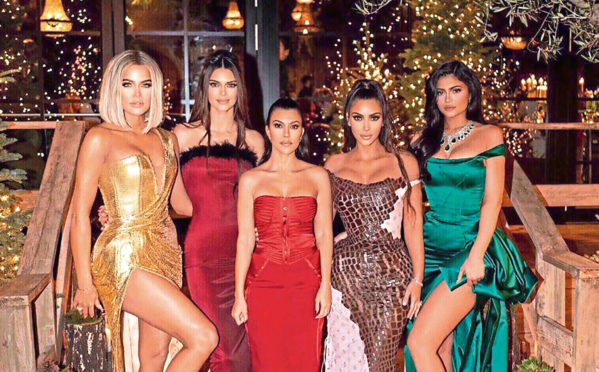 It's going to be a really different Christmas this year. For the first time since 1978, Hollywood royalty the Kardashians are not having their annual festive bash.
I know, you'll be absolutely distraught at this news!
Wow – the first time it's been cancelled in 42 years. That's before I was born… stop laughing at the back!
Luckily Kim, Khloe, Kylie and the gang are still celebrating as only they can.
Kim came up with a great way to celebrate Christmas with her children this year in true 2020 style.
You may have heard of Elf On The Shelf. What about Elf In Quarantine?
Kim revealed she put her children's elves in jars, and they're only going to be allowed out on December 23. Saves having to find a new place for them every day I suppose!
I'll really miss my family coming out to Los Angeles this year for the festivities.
Last year sister Elaine with husband Jim, kids Euan and Hollie and cousin Evie all came to visit me. Not only were they great fun but they cooked and cleaned… sometimes!
It was a star-studded holiday season for them as they met Gary Barlow, Olivia Newton-John and Lesley Nicol, who plays Downton's Mrs Patmore. Sadly, she didn't cook us anything.
I'll be staying in LA this year so it'll be turkey by the pool to make me think of home and help me cast my mind back to the days of a turkey sandwich after a dip in Whiteinch baths!
Not wishing to sound like Scrooge but last year I bought a year-round lighted tree so people think I'm either too late or too early.
Funnily enough, here in LA they really go all out to make this sunny place a winter wonderland.
Rodeo Drive has beautiful Christmas lights and trees and other areas have snow… OK, it's LA so it's all fake snow but at least they give it a try!
l My chats with celebs these days are less about standing on the red carpet and more about sitting in my spare room!
That's where I do my Zoom calls and where, just last week, I spoke to Oscar-winner Jamie Foxx. I'm glad I tidied up first.
On Christmas Day his movie Soul is coming out on Disney+. It's a smashing film, and would have been a box-office hit were it not for the Covid-19 pandemic.
"We'd love for this movie to come out now but with this pandemic and being forced to quarantine – and of course we send blessings out to anyone affected – this movie is now a great Christmas gift. December 25, Disney+, turn on Soul and enjoy," Jamie told me.
"It's a wonderful story about Joe, a jazz musician and music teacher who's trying to teach his kids the importance of music, but beyond the music the importance of having a spark. Having a sense of great possibilities at the same time of pursuing his dream. Pixar and Disney have done it again, 100% on Rotten Tomatoes, so if you're a cinephile, it is certified!"
I know what I'll be doing on Christmas Day!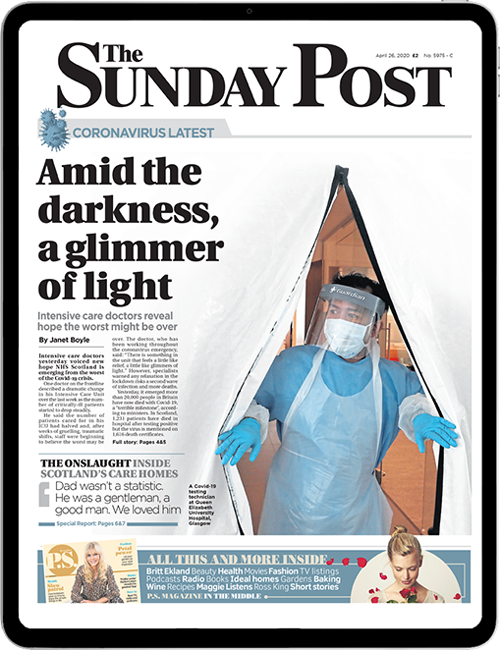 Enjoy the convenience of having The Sunday Post delivered as a digital ePaper straight to your smartphone, tablet or computer.
Subscribe for only £5.49 a month and enjoy all the benefits of the printed paper as a digital replica.
Subscribe