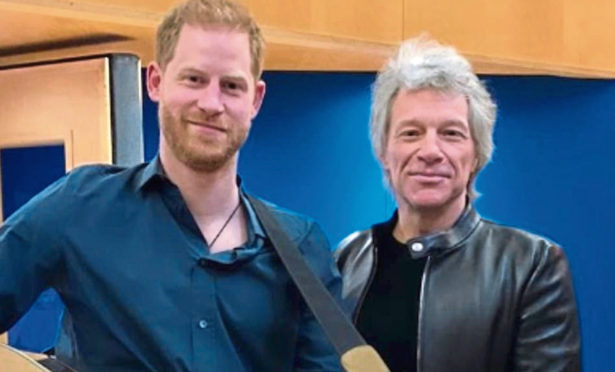 Who would have thought it – Prince Harry has taken up some new hobbies since stepping down from frontline duties from the royal family.
And one of his tasks appears to be playing the part of Jon Bon Jovi's backing band!
I spoke to the rocker last week as his great new album, 2020, launched with a brilliant single Do What You Can all about Covid-19. Earlier this year, Jon appeared in the UK with Prince Harry to help promote his Invictus Games, held to support wounded and sick veterans, with his song Unbroken, which is also on his album.
I asked Jon if Harry – who also announced a new series for Netflix recently – helped record the album.
"He played the drums, the bass and three of the keyboard parts – the guy's a genius!" he joked. "Maybe he can get me in the door at Netflix.
"God bless his work with the Invictus Games and the men and women serving in the military.
"He was as eloquent as I'd imagined him to be, he's a very caring individual. Obviously he's a veteran so it's a cause close to his heart. It was my first and only meeting with him but as a young man I thought any parent would be proud to call him their son."
Jon has been trying to buckle down in New York, which recently saw a surge in coronavirus cases.
"We're doing well. America got hit pretty hard by the pandemic and New York was on the rebound for the longest time. There's a slight spike and everybody who's gone through this is very conscious of that. So everyone's wearing masks and doing the right thing.
"As we were, in essence, in the bullseye of the Covid crisis in New York, I knew people who succumbed to this disease, and two of my band members had it pretty bad.
"We were blessed, my son Jake's case was very mild so we were lucky. But it's real. There are a lot of folks who it didn't affect directly so they think it's no big deal. It is a big deal."
The new album, 2020, takes a look at American life and tackles everything from politics to patriotism to the death of George Floyd while in police custody.
"In March of 2019 we went to Nashville to make an album," he explained. "But what I thought was the album just turned out to be the first batch of songs. Because songs like American Reckoning, Do What You Can and Lower The Flag were all written after the fact. There was so much going on in the world that I just kept on writing."
Jon watched the recent shambolic presidential debate with a sense of misery.
"It was horrible," he said. "It was beneath the office of the president. A lot depends on the outcome of any election. No one got anything from it, not the American public.
"I've been anxious for a long time. We're more divided now than we have been in my life. There can be a healing, but without it we'll remain divided."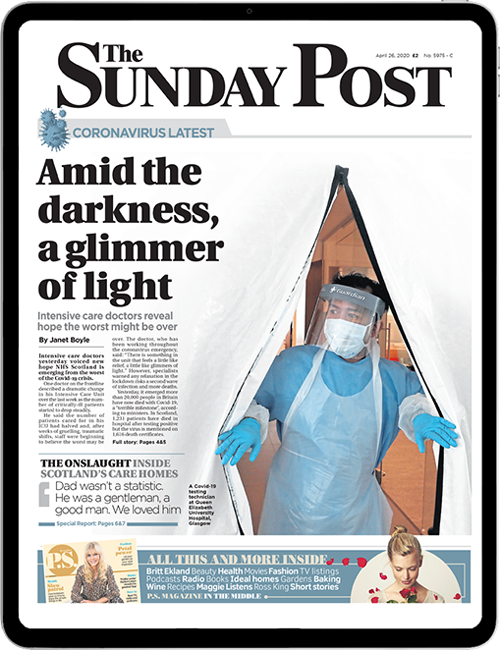 Enjoy the convenience of having The Sunday Post delivered as a digital ePaper straight to your smartphone, tablet or computer.
Subscribe for only £5.49 a month and enjoy all the benefits of the printed paper as a digital replica.
Subscribe