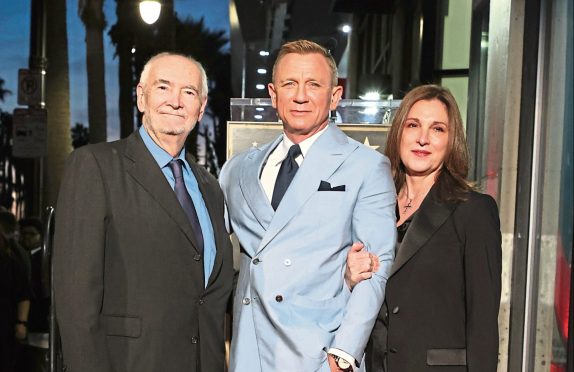 Happy birthday to James Bond who celebrates his birthday this week… sort of!
The biggest gift producer Barbara Broccoli can give fans of 007 is ruling out a certain somebody from taking on the role – me!
I caught up with producer duo Broccoli and her brother, Michael G Wilson, on the Hollywood Walk Of Fame, near the world-famous TCL Chinese Theatre cinema where many a Bond movie has been shown.
They're celebrating the superspy's anniversary with a new documentary about Bond music, and they themselves were granted a famous handprint on the Walk Of Fame.
Of course I had to ask, given the brilliant Daniel Craig has departed from the role of Bond, if they were close to finding his successor.
"No you can't play the role, I'm sorry," said Broccoli to me, despite me being Scottish, like Shir Sean!
"There's only one Sean… and only one Roger," she added. "I'm afraid your number is up, and it's not 007!"
Thanks for putting it so gently, Barbara!
Never mind Dr No, I'm more like Dr No Chance.
"Well, you've got to tell the truth…" she added with a wink. Not where SMERSH is concerned, Babs!
Bond may have been On Her Majesty's Secret Service since the '60s, but of course there will be a change now. He will of course now be On His Majesty's Secret Service.
"It's a very sad time. But Bond will be for King and country now," said Wilson.
And Broccoli added: "It's funny, it seemed like it would never end. It seemed like the natural thing that our Queen would be here forever.
"She will be, in everyone's hearts and minds. An extraordinary reign."
Both were delighted to be added to the Walk Of Fame, just like their dad, the legendary producer who first brought Bond to the big screen in 1962, Cubby Broccoli.
"He would be thrilled," beamed Barbara. "He has a star on the Walk Of Fame near here so it really does feel very special to us."
Of course whoever takes the Bond role on will be committing to an extraordinary role, and the pair are all too aware of what effect it will have on an actor's career for three movies.
"At least three movies, perhaps more than three," said Wilson. "It's a serious commitment, and any actor will take a deep breath before he takes the part, and that's what happened with Daniel. He thought it over quite a bit, knowing it would change his life."
Barbara agreed, saying it was a huge role for Craig to take on.
"It is life-changing," she added. "It was life-changing for Daniel but it didn't change him. He's just as wonderful and sweet as he was when we first met him. He's extraordinary."
I'll put my tuxedo back in the cupboard I suppose. But I can't wait to see who the pair choose!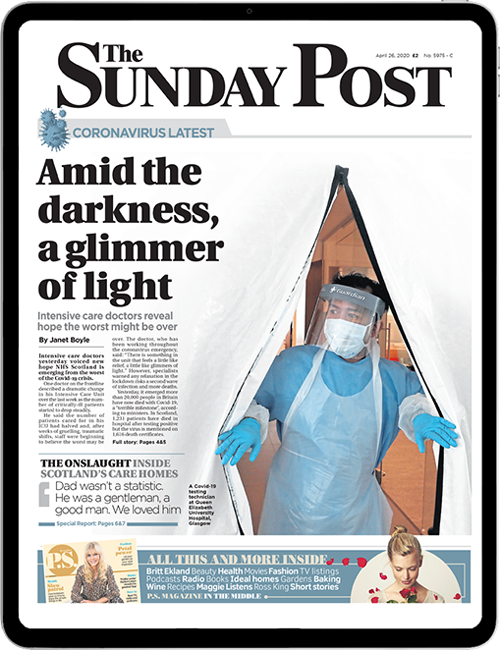 Enjoy the convenience of having The Sunday Post delivered as a digital ePaper straight to your smartphone, tablet or computer.
Subscribe for only £5.49 a month and enjoy all the benefits of the printed paper as a digital replica.
Subscribe