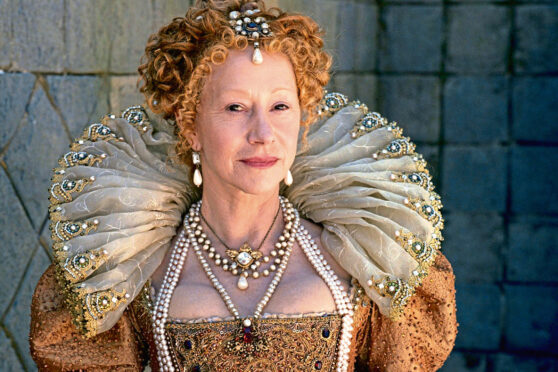 What do Helen Mirren and I have in common? I don't think many of you would suggest "amazing acting ability!"
But if you said we can usually solve word game Wordle in three goes, then we have a winner.
"I've just discovered it, and I love it," said Dame Helen at a special screening of her new movie The Duke here in Los Angeles. She quite often solves it in three: "But it takes me a long time to get there".
I've chatted with Helen many times. I once had a wonderful conversation with her and her husband, the talented director, Taylor Hackford, in a kitchen at a Hollywood do. Yes even at parties here you'll always find me in the kitchen…normally doing the washing up!
I also had an encounter with her in New York at the opening of Gary Barlow's musical, Finding Neverland, on Broadway.
When she told me how much she loved it I said Gaz will be so pleased that his musical has been given a royal blessing! She laughed and said that's what happens when you've played a Queen on stage and screen so many times. In fact she's the only actor to have portrayed both Queen Elizabeths.
Americans are going to love The Duke, which also stars Jim Broadbent. It tells the true story of Kempton Bunton, a disabled British pensioner who stole Francisco Goya's painting Portrait Of The Duke Of Wellington from the National Gallery in London in 1961.
I thought the movie was charming, and Dame Helen agrees.
"That's why it is so nice to go out and talk about it because you know, absolutely hands-down, that everyone is going to love it," she said.
"It has that quality, it's just very human, it's funny but has its core of tragedy in it. It had to have come from real life because you can't invent this sort of stuff, can you?"
I thought this was a perfect feel-good movie post-Covid, although that's not a phrase Dame Helen likes.
"I hate the term 'feel-good movie' because it's not that, but it does make you feel good. I just think the term is overused and it minimises what it is because I think it's much more than that."
Dame Helen is celebrity royalty and so is Brooklyn Beckham in a way! Last week he got married to Nicola Peltz in a glamorous ceremony costing, apparently, a cool £15 million.
I was on telly last week with Christine Lampard who is covering for Lorraine. She is of course the wife of Everton FC manager Frank.
We were talking about Brooklyn Beckham's wedding and she told me that dad David had cried at the ceremony.
I explained that it was probably because David had just found out that Everton had beaten his former club Manchester United 1-0. Everton have had a string of bad results and Christine laughed and said she, too.
She'd probably just seen the bill for the wedding florists!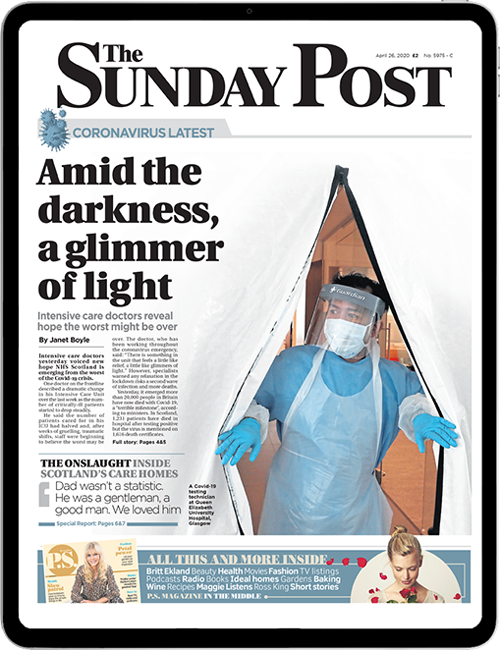 Enjoy the convenience of having The Sunday Post delivered as a digital ePaper straight to your smartphone, tablet or computer.
Subscribe for only £5.49 a month and enjoy all the benefits of the printed paper as a digital replica.
Subscribe