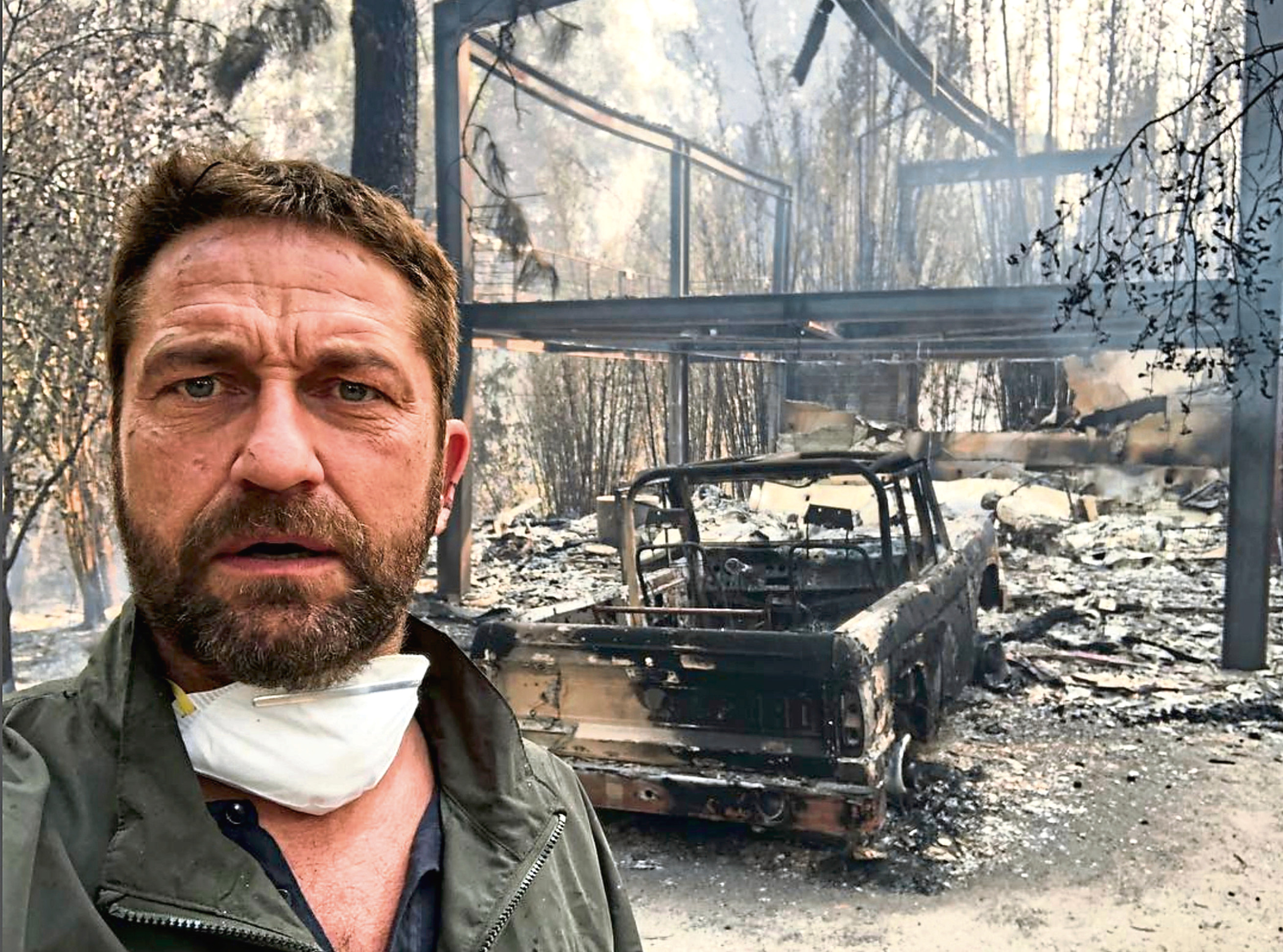 LAST week, the missus and I were supposed to be dropping into Gerard Butler's house in Malibu for a cuppa.
But then the wildfires came, and we had to cancel.
Little did we know they would become the worst fires in the history of California, and Gerry's house would be destroyed.
It was only a few weeks ago I was up at the house – what a shame it was because it was a lovely home.
I spoke to Gerry and he was being very stoic about the whole thing, but he knows he's one of the lucky ones.
In all my years living here, I've never seen anything like this. Dozens of people have perished.
The fires are in some of the most difficult-to-reach terrain, meaning emergency services are struggling to reach trapped people, much less put the fires out.
I've spent the week doing some old fashioned news reporting for Good Morning Britain, and some of the scenes the crew and I have come across are shocking.
Gerard's not the only star who has been affected. Miley Cyrus's home was destroyed, while Lady Gaga was forced to flee the flames.
I spoke to one shattered woman, Pamela Robins, a therapist whose home was completely destroyed.
"It's a pain and a loss," she told me. "And there's going to be a grieving process that comes along with that."
With no rain forecast, it seems like the misery will continue.
I also spoke to a chap live on Good Morning Britain whose family home had been consumed by the flames.
Yet, the two homes on either side of his were completely fine. A firefighter I spoke to explained that one ember carried on the wind can set off a blaze miles away.
The guy who lost his house has a grandmother who lost her address book of all her old friends back home in India where she was from.
Little losses like that are causing so much pain – but he was thankful everyone escaped with their lives intact.
Malibu has been left completely unrecognisable.
As an area it is home to some of the richest movie stars on the planet – but great swathes of plush gardens and luxury homes have been completely destroyed.
People are saying it's like Armageddon.
The most gutting thing is that these fires are likely partly due to climate change, and they could be the new normal out here.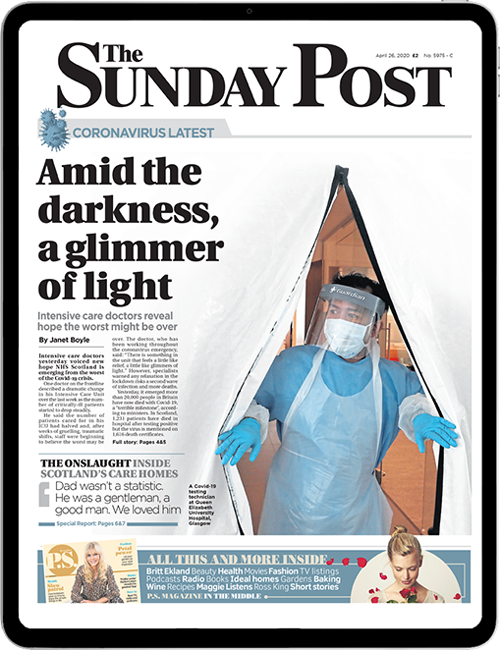 Enjoy the convenience of having The Sunday Post delivered as a digital ePaper straight to your smartphone, tablet or computer.
Subscribe for only £5.49 a month and enjoy all the benefits of the printed paper as a digital replica.
Subscribe