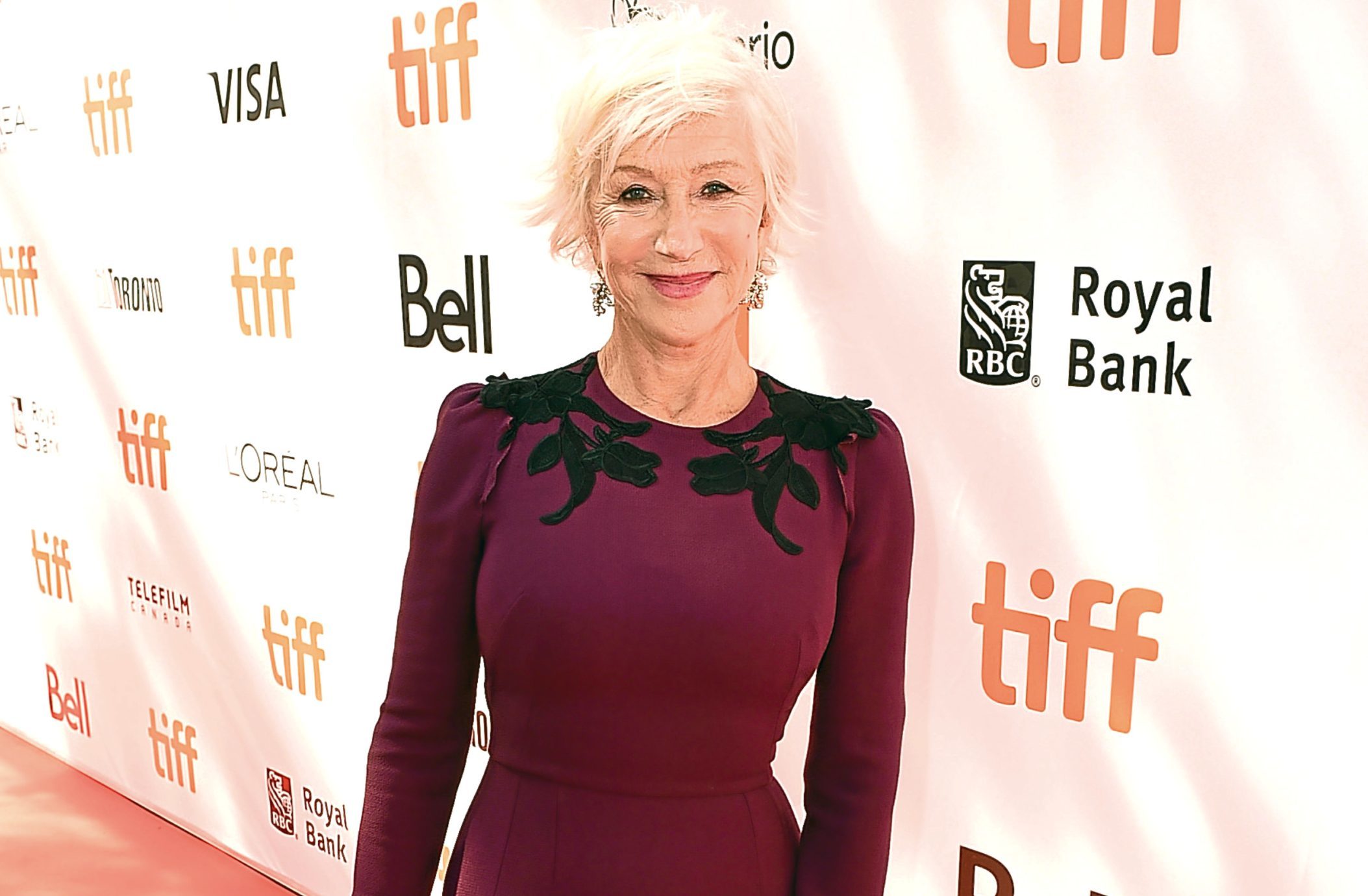 WHAT a Dame!
The brilliant Dame Helen Mirren is always great company and I bumped into her and her co-star, Donald Sutherland, at the premiere of their latest movie.
They star in The Leisure Seeker, which is out in the UK in January but I caught up with them for a quick chinwag.
I don't think Donald enjoys these things very much – he told me he loved working with Helen, and that was about it!
But the star of Prime Suspect could charm the birds from the trees and looked, at 72, just remarkable.
She was in a red burgundy dress, complete with sparkly high heels – to hell with sensible shoes.
"Either I get used to them, in which case I'm fine for the whole night – or they come off within 15 minutes!" Helen laughed.
"It's one of the other – which is why I'm often seen wandering around in bare feet. Strolling around hotels corridors with no shoes on!"
Helen's always been bubbly and charming, but I asked if she always feels so cheery.
"No, I don't! I'm terribly lazy and sluggish," she chuckles. "I can turn it on when I need to. But if you have energy and enjoyment for life, going towards it rather than running away from it is a good idea."
The movie is about an older couple who embark on a road trip after Donald Sutherland's character is affected by Alzheimer's.
Helen told me about her own journey across the US with partner of 20 years, Taylor Hackford.
"My husband and I actually did a road trip once," she explained.
"We drove from New Orleans to the east coast – Charlestown, Savannah – basically the Deep South of the USA.
"It was a fabulous road trip, there were lots of all-you-can-eat buffets."
Speaking of acting royalty I was chatting to a real blue blood in Los Angeles last week.
Earl Spencer, Princess Di's brother was here for a visit and we had a cuppa.
We had a gab about what he likes but one thing he definitely doesn't enjoy is scheming nobles.
Well, those on Game Of Thrones at least!
"I'm not good at scary stuff!" he told me.
"In episode one or two when they killed the pet wolf it was too much for me.
"I much prefer comedies!"