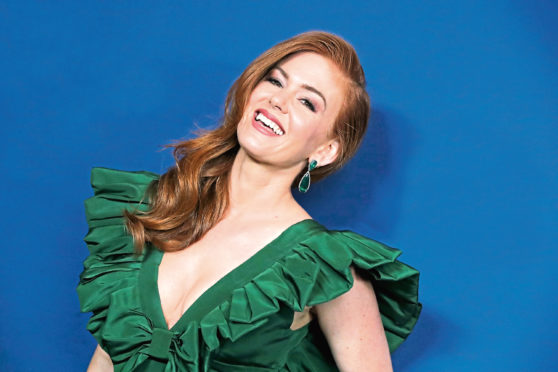 She's got red hair, her family are from Dumfries & Galloway and she's really funny. I reckon we can claim Isla Fisher as one of our own, don't you?
The former Home And Away star has a new Christmas comedy movie called Godmothered which arrived on Disney+ this week.
I sat down for a wee Zoom chinwag with Isla, who I've interviewed many times since she appeared on the Aussie soap where she first broke through.
She tried a Scottish accent once before, so I wondered if Isla had gotten any better.
"My mum's family is from Stranraer," she said. "I did a Scottish accent once [in movie Burke And Hare] and got slaughtered in the reviews so I'm pretty reluctant to do one! At the time I thought I'd mastered it. Clearly not…
"For me Western Australia is where I have most of my memories. It was such a magical upbringing in Perth."
Sadly that's not our Perth!
Isla has been lighting up comedies for years now, and she credits her move from dramatic roles to comedy to her husband – Borat and Ali G star Sacha Baron Cohen.
"I didn't know that tapping into your inner idiot was a good way to be employed or I would have tried it a long time ago," she said.
"We moved around a lot when I was a kid and I went to a new school every year. So to make new friends I was happy to do pratfalls, fall off my chair, or make silly jokes.
"It was Sacha who said, 'You know you're hilarious? You should be doing comedy'.
"I just didn't have the confidence, I didn't know it was a job. I just turned my gaze away from the dramatic roles and started to do comedy and my career took off. So I'm incredibly grateful to him."
Isla was looking absolutely stunning and she hasn't really changed since I first met her back in the '90s.
"It's just very good lighting! I've had my hair and make-up done, I have changed, believe me. Gravity has taken many things downwards."
I told Isla that perhaps it's all gone Down Under, which she seemed to like! I also asked her about her children and she said I must know what it's like to have kids.
I wondered if there was something she wasn't telling me about the previous times we'd met!
"You remember that party we had…?" she said. Nobody tell Sacha!
Isla has been, like the rest of us, in and out of lockdown with Sacha and the kids in 2020.
"It's definitely a challenging time, all of us are struggling," she added. "It's hard to know what to say to them. You're doing the Zoom schooling thing where you're going from room to room with them trying to work out their different passwords or deal with their staggered lunchbreaks.
"The silver lining is there's more time with them together as a family which is completely fabulous!"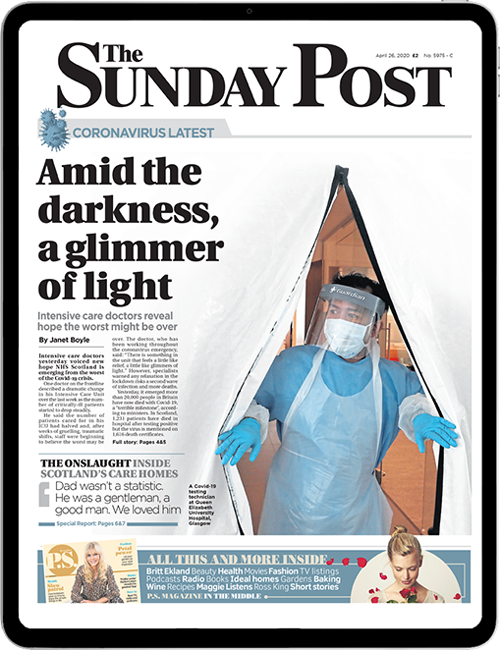 Enjoy the convenience of having The Sunday Post delivered as a digital ePaper straight to your smartphone, tablet or computer.
Subscribe for only £5.49 a month and enjoy all the benefits of the printed paper as a digital replica.
Subscribe