SIMON and Garfunkel, Batman and Robin and Macaroni and Cheese.
Just some of the things which are great when they're on their own – but much better when you put them together.
Although they've gone on to have superb solo careers it was great to see The Eurythmics' Annie Lennox and Dave Stewart sitting down together for the first time in years.
I interviewed the synth-pop duo recently. Both were looking great. It's incredible to think they first met more than 40 years ago.
"It's a funny story as I had been writing stories on my own, and someone offered me a contract," said Annie, recalling how they initially crossed paths.
"I knew very little about the music industry, but I knew not to sign a contract without checking it first.
"I knew someone in the record industry who invited me to meet Dave, and they said he knew something about contracts."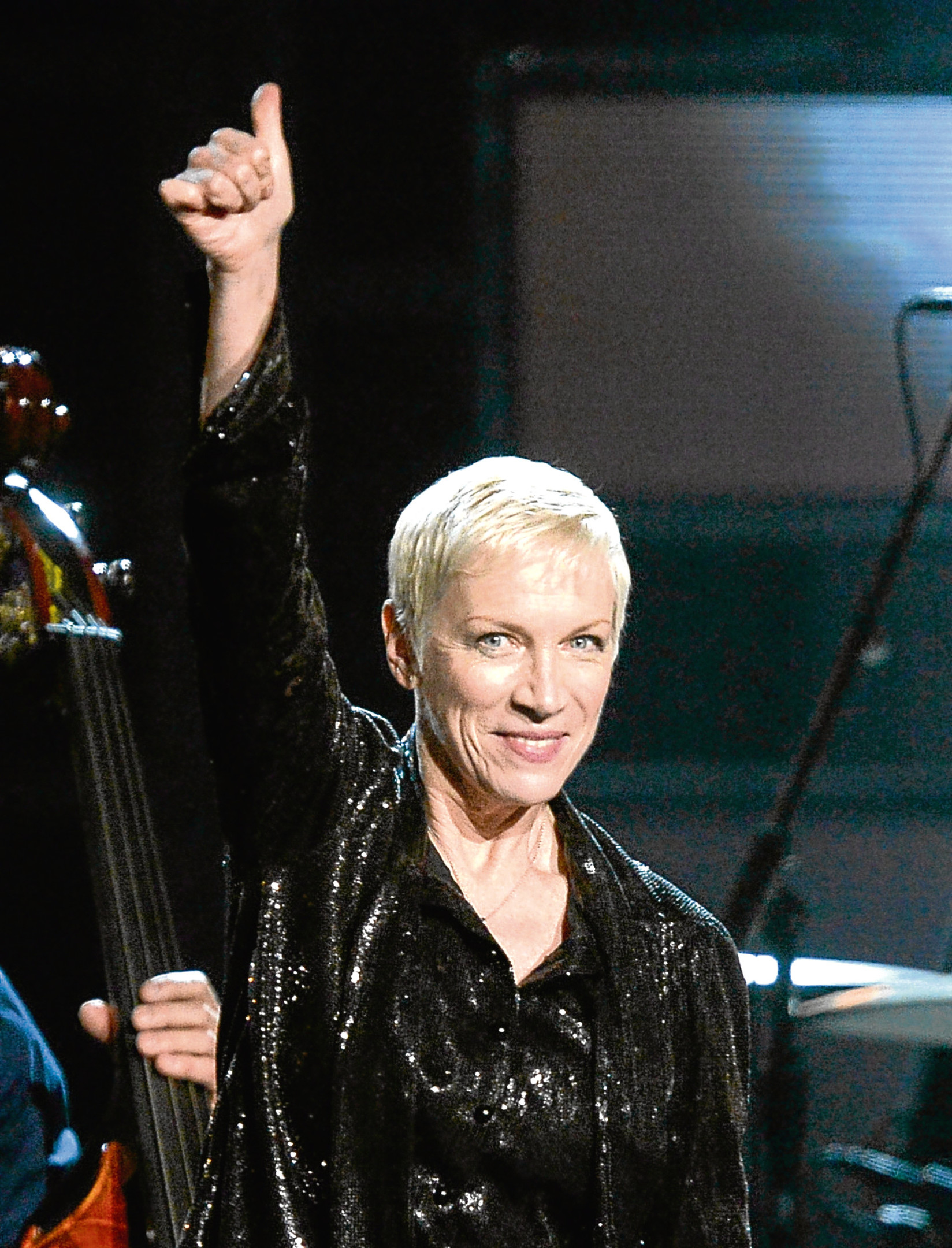 "What did you know about contracts?" Annie quizzed Dave during our chat.
I can't believe she'd only just thought to ask that after four decades!
"Nothing," Dave admitted. "I turned up to meet Annie and I was drunk, staggering around." The pair soon hit it off musically and it their breakthrough album, Sweet Dreams (Are Made of This), was one of the best of the '80s. The vinyl was never off my wee record player.
Annie, who hails from Aberdeen, was of course known for her androgynous image.
Often her clothing choices left people feeling confused – although having once worn a tank top, capri trousers and winkle pickers all at once I know the feeling, Annie.
"We just blocked out anything to do with pop music and tried to create our own type of sound," said Dave.
"And those moments which built up into something like Sweet Dreams… it's hard to describe. It was so experimental at the time.
"People didn't think we were seriously making a record!"
I was working at Radio Clyde in the '80s, and I remember There Must Be An Angel arriving. It was perfect pop!
"It was so complicated to make it," said Dave.
"It was bizarre how we did it. We had an opera singer from the Paris Opera, and Stevie Wonder playing the harmonica."
Annie added: "Somehow that happened. I know Dave had some interesting ideas but Stevie Wonder?
"It's surreal."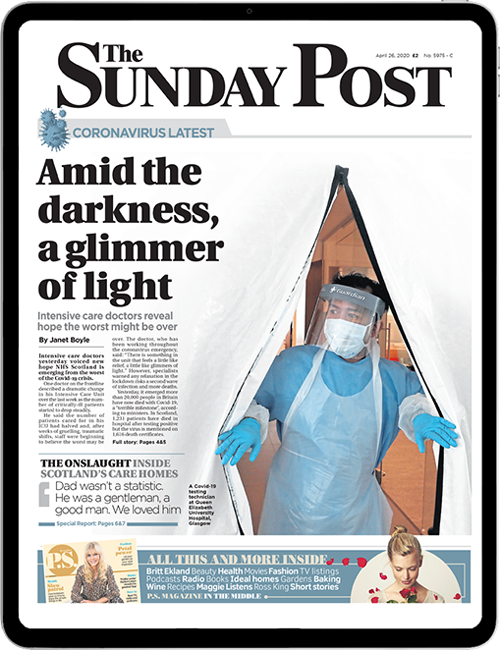 Enjoy the convenience of having The Sunday Post delivered as a digital ePaper straight to your smartphone, tablet or computer.
Subscribe for only £5.49 a month and enjoy all the benefits of the printed paper as a digital replica.
Subscribe