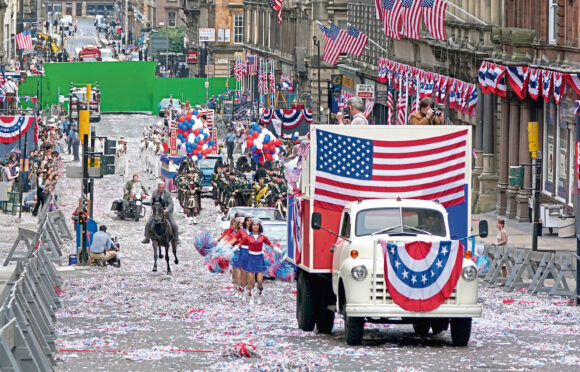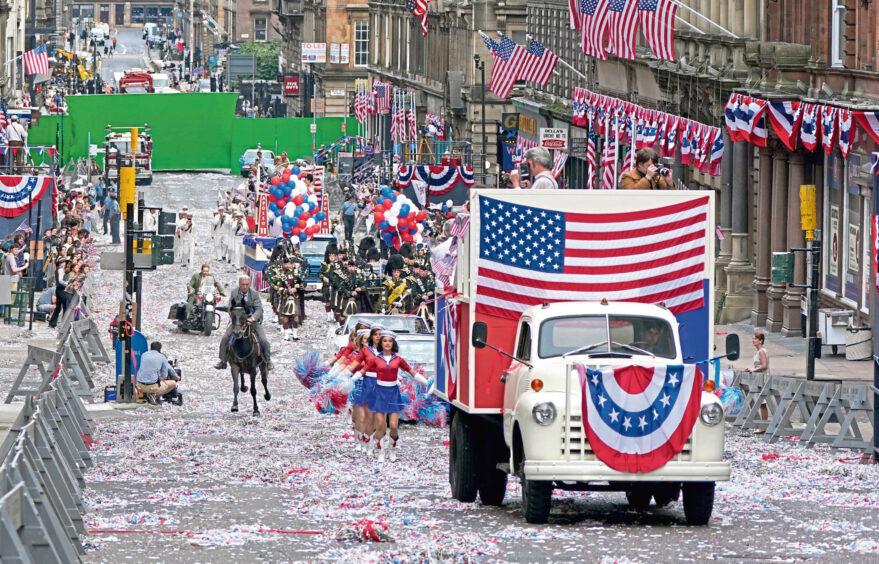 After a flying visit to Glasgow, multiple PCR tests and numerous lateral flows, I'm finally back in LaLa Land.
I'm thinking of redoing my algebra O-level now I'm on a roll at passing these things!
Actually, talking of rolls that first roll and slice that my lovely sister Elaine made on my arrival back home hit the spot as it always did…tomato ketchup? No arguments.
I keep telling her I'll need to take her to Los Angeles and set up a van doing rolls and tattie scone. It's the one food craze that hasn't made it to Hollywood. I wonder just how much yoga you'd need to do to work off a full fried breakfast?
It was great to be back in Glasgow. I wandered down St Vincent Street and saw all the traditional shops like…a Manhattan Deli and an American ice cream parlour?
I was beginning to wonder if I'd left the US at all, but I had of course stumbled on to the set for Indiana Jones 5.
I was on my way to the brilliant Lychee Oriental restaurant owned by my mate Jimmy Lee and stopped to admire 1960s New York on the way.
How brilliant to see the Dear Green Place transformed into the Big Apple.
I loved the bar that welcomed the returning lunar astronauts Neil Armstrong, Buzz Aldrin and Michael Collins. No need to ask what the atmosphere was like!
Although there wasn't any sign of Harrison Ford I know he and I share a love of Charles Rennie Mackintosh after his trips to Helensburgh and Hillhouse. So next time we chat I'll be sure to bring that up. I'll maybe even give him a key ring from the gift shop!
I want to give a huge thanks to everyone who made my quick trip home so lovely. I'm sorry for all the selfies I ruined with my ugly mug.
I still love that question, "Are you famous?" and that wee bewildered look when I say I think the fact you've asked me that means I'm obviously not!
The weather was roasting, too. What a bonus and yes, I did have a #tapsaff moment that thankfully wasn't captured on camera.
"Has anyone seen my flip-flops," I asked. My nephew Euan replied: "We all have, now put your top back on!"
Great to pop in and appear on the Go Radio Football show alongside the man who gave me my first job in radio, Paul Cooney, and another old pal Derek Johnstone. It's always great to banter with DJ and see who comes up with best puns. Of the two of us, he's the punniest!
It was great to see my old stomping ground thriving despite the pandemic. The haggis bon bons in The Ivy were wonderful and Luca and the gang at La Lanterna were just brilliant.
The latter gang were still high as a kite from Italy's win at the Euros so I think I interrupted their celebrations. Of course I had to join in with a glass of vino.
It's back to auld claes and porridge now. Well, make that yoga apparel and quinoa salads! When's that van opening up on Hollywood Boulevard, sis?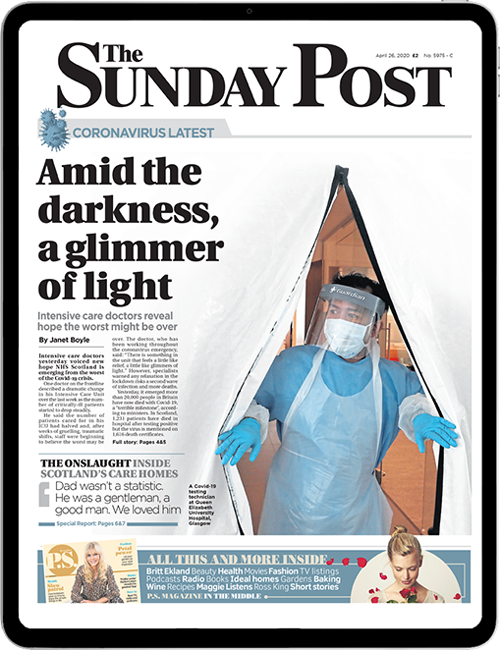 Enjoy the convenience of having The Sunday Post delivered as a digital ePaper straight to your smartphone, tablet or computer.
Subscribe for only £5.49 a month and enjoy all the benefits of the printed paper as a digital replica.
Subscribe