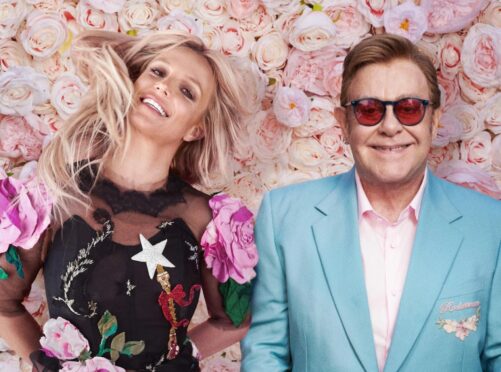 Fifty-two years after his first legendary trip to Los Angeles, Sir Elton John is heading back for what may be the last time.
This is probably the Rocket Man's final blast around the world as Sir Elton embarks on his farewell tour.
In 1970, he played the Troubadour here in LA in a small gig which blew the roof off and launched his career into the stratosphere. Five years later he played a legendary sold-out gig at the Dodger Stadium.
And tonight, he will play there again in a concert which will be broadcast live on Disney+.
I was delighted to be the only interviewer invited to speak to Sir Elton ahead of the show, and the rest of his tour which of course is coming back to the UK.
I wonder what Sir Elton would have thought if I'd said he'd be live streaming a gig at the same place 47 years later.
"I'd have said you were probably smoking something illegal," he laughed. "Here we are at Dodger Stadium. When I think about this farewell tour, I feel so blessed and so lucky, because it is spectacular. And I'm singing so well and playing so well and that makes me feel good, because I wanted to come off on top.
"Everything I wanted to happen has been fulfilled."
Sir Elton seemed delighted to be doing these gigs; the touring, he said, was getting tough but the shows have gone brilliantly so far.
And he credited his writing partner, Bernie Taupin, with whom he wrote his biggest hits, for his enthusiasm.
"I'm grateful to Bernie because every night I sing these lyrics and every night I enjoy them more and more after all this time. That's a huge tribute to him. I don't get fed up with singing the songs, I'm very fortunate I have a very large catalogue.
"My voice is probably more powerful than it's ever been. I keep getting these reviews which say, 'Well he can't hit the high notes' but I do hit the high notes.
"I've said it before but I lost my falsetto when I had the operation on my voice in Australia in the '80s. I don't have falsetto but I'm still hitting the high notes I do in Tiny Dancer and Philadelphia Freedom.
"My voice is a little different and a little deeper but I'm enjoying playing."
In August, Sir Elton released a surprise collaboration with Britney Spears with the song Hold Me Closer.
He is known to reach out to artists who have been struggling in their personal lives; of course it's because he has experienced bad times himself.
"I was in a really awful place, down in the dumps before I got sober in 1990," he said. "And having watched documentaries about her and seeing what she'd gone through I just reached out because I wanted her to feel the love from people about the music."
"And she was so great and said yes to the track. It wasn't so much about me as trying to get her appreciated again. I'm so thrilled for her."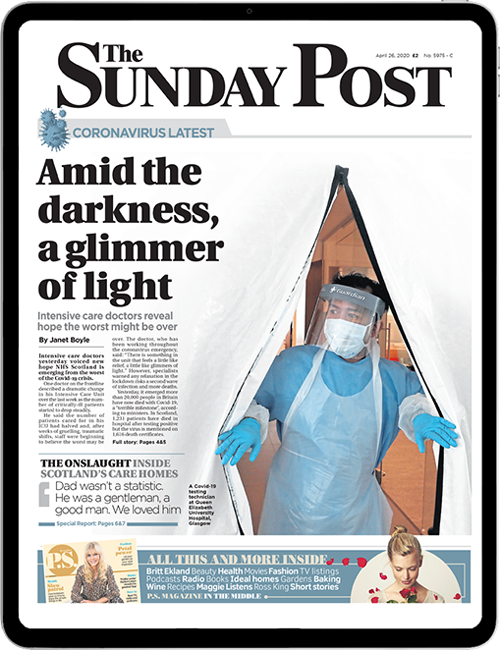 Enjoy the convenience of having The Sunday Post delivered as a digital ePaper straight to your smartphone, tablet or computer.
Subscribe for only £5.49 a month and enjoy all the benefits of the printed paper as a digital replica.
Subscribe