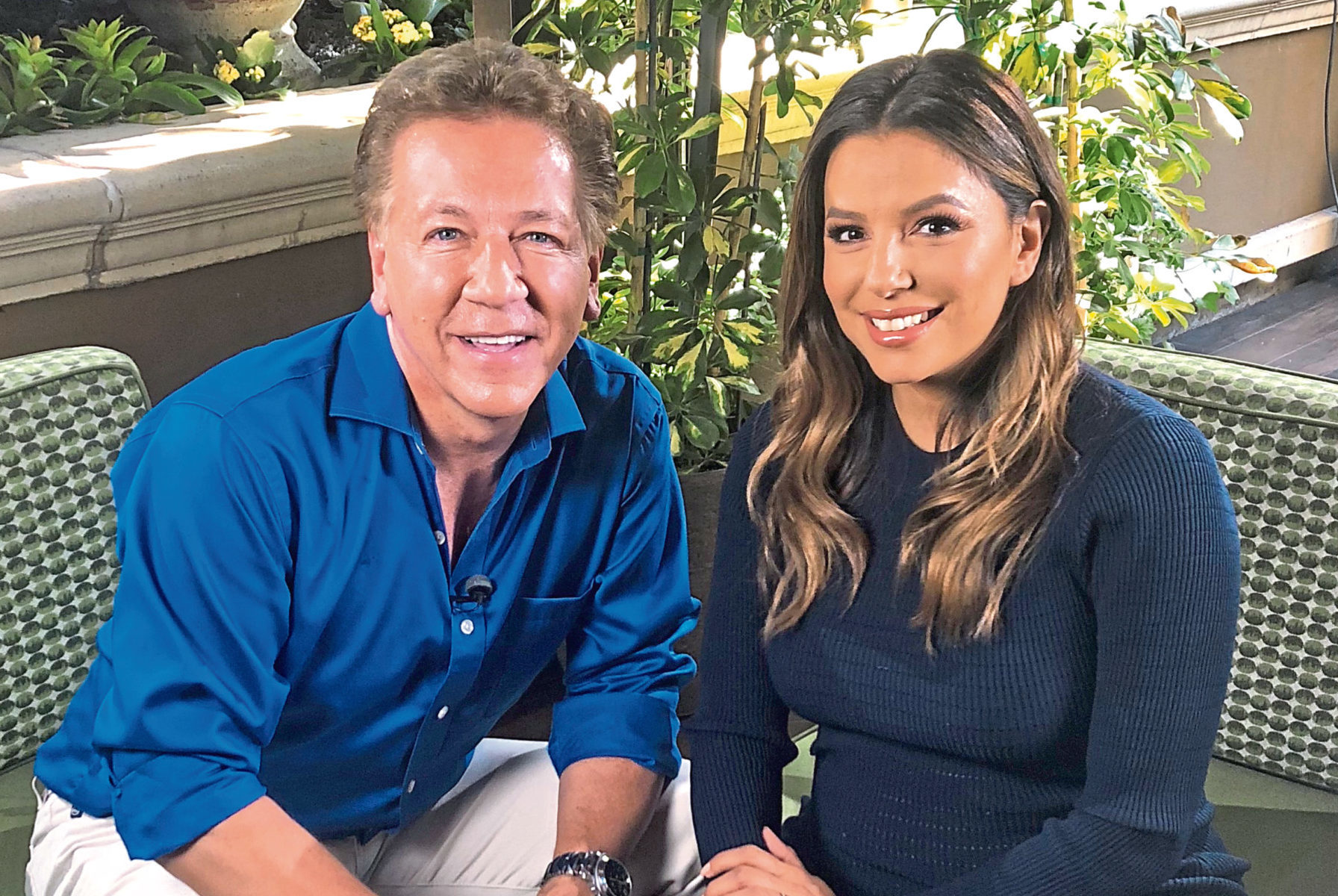 THERE'S an old cliché in Hollywood that you should never work with kids or animals.
Most people think it's because they'll mess up scenes and extend your working day by hours but the truth is simpler.
The worry is that they'll steal every scene they're in from the poor adult actors…
I can't see that applying to Eva Longoria, though. The stunning Desperate Housewife stars in a new ensemble comedy-drama called Dog Days, which has got more canines than a dentistry textbook.
I sat down with Eva last week after she returned from quite a short maternity leave.
In June she gave birth to her first child, a boy called Santiago.
"This is my first day back at work since having the baby," she told me.
"I was breast-feeding and I was getting my hair and make-up done and my baby was looking at me thinking, 'Who is this woman? Where's my mom?'
"I just kept getting bigger and bigger. I think you think I look great because I was so big. It's going to take some effort to get back to that!"
Of course, don't believe Eva – she looks smashing all the time.
She didn't even look stressed about having to work with all the children and pooches on set.
"We had such a great time with the dogs and the kids," she told me. "Working with dogs is fine – they hit their mark, they do a trick and you give them a treat.
"But actors? We're more difficult. Nobody gave me a treat for hitting my mark. I should have gotten a treat…"
Dog Days is a fun film, and I'm not embarrassed to admit I cried a bit. OK, I'm a little embarrassed.
Eva told me she had some sad pet news herself only a couple of days before she gave birth.
"Two days before it I lost my little Maltese which I had for 15 years," she explained.
"My husband didn't want to tell me how sick he was as he thought I was going to go into labour. That's how close my dog and I were."
Eva actually found out she was pregnant during filming.
"I couldn't tell anyone, but I did tell the director, because I was sleeping everywhere," she said. "I thought he'd think I was lazy.
"They were setting up lights and I was sitting there asleep. It was great playing a mom while making a baby in my belly. It was surreal!"