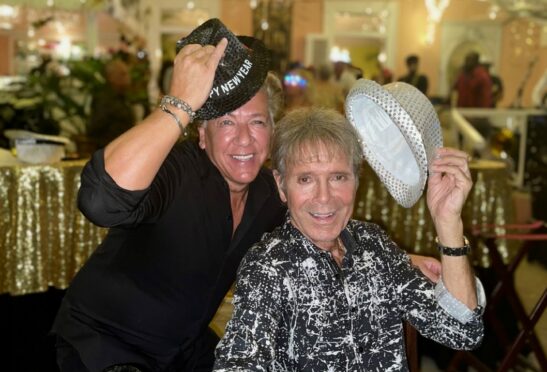 It's heartening to see that with all the uncertainty in the world there are some things that stay with us.
Politicians will talk nonsense, inflation will push prices up and Sir Cliff Richard will still be around!
Sir Cliff is 81 and doing fabulously; in fact, the original pop star has a new DVD out for Christmas.
It's called Cliff Richard: The Great 80 Tour, celebrating him as he goes into his ninth decade on the planet.
If you're surprised at that epic length of career then you should ask Cliff how he feels…
"I know, it's always a shock to me," he laughed. "I mean, for years I've been saying, OK, this year is going to start going downwards, but it just doesn't happen for me. So I'm really thrilled.
"And the DVD, I guess it's because the fans have just seen me on tour and stuff, and I just hope that people who are not necessarily fans but who like music would perhaps give it a watch and listen and see what they missed."
Slowing down doesn't seem to be an option for Sir Cliff; it never has been.
"We had to book the Albert Hall about 10 years ago because, you know, you have to book ahead for the Albert Hall," he said, talking about the venue where the concert was filmed.
"I made up my mind that I would do some songs that I have to do because I realised that, Living Doll, Congratulations and Summer Holiday, these are people's memories."
Being an elder statesman of pop means you can make demands but Sir Cliff doesn't seem to ask for much.
"I don't eat anything before I go on stage because I discovered years ago that if I ate before a show, I spent a lot of time burping," he laughed. "It's uncomfortable waiting to have that burp happen and finding a gap in the song to do it.
"So now I don't eat anything. I just have some soup, maybe before the show starts, but I eat after the show. So it means sometimes running off to try to get a restaurant that will stay open for you that long or that late…"
Cliff is still such a natural performer and, after all this time, he just simply looks at home on stage; for him, though, it's not where he's at his most relaxed.
"In terms of my career, the happiest I feel is when I'm recording," he added. "And the reason is very simple, there is no pressure.
"I've done it in the past. I've phoned the producer and said, 'Look, I've got a tickle in my throat.'
"He says, 'Take a couple of days off. I'll get the drummer in to do something. Then you can start singing again'.
"The tour means that you wake up everyday thinking, 'Oh, do I have the voice today?' And you have to have the voice.
"But, having said that, once you face an audience, for instance, this last audience was especially terrific."
Join me next week for a look back at another crazy year!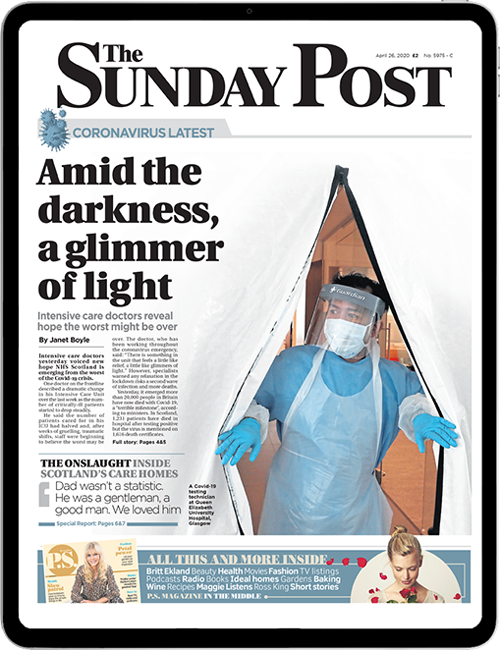 Enjoy the convenience of having The Sunday Post delivered as a digital ePaper straight to your smartphone, tablet or computer.
Subscribe for only £5.49 a month and enjoy all the benefits of the printed paper as a digital replica.
Subscribe