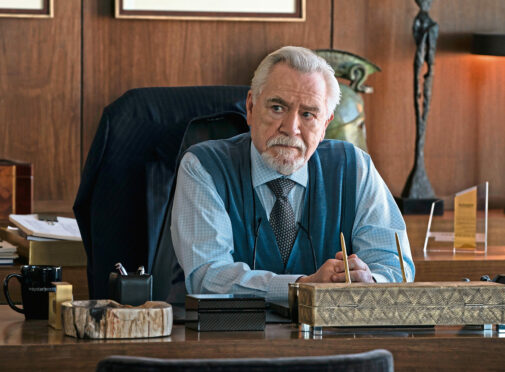 I had no idea Brian Cox and I were colleagues. Well, sort of. The 75-year-old actor is one of our nation's finest exports and over the years his stature has grown and grown.
Recently, of course, he has won multiple awards for starring in the best show on telly these past few years: the wonderful Succession.
Now he's got a tell-all autobiography out called Putting The Rabbit In The Hat. It is superb and delves into his childhood, early career and renaissance as terrifying tycoon Logan Roy in the Sky Atlantic series.
It did gangbusters in the book charts in the UK and was just released here in the US last week. I loved it. It was so refreshing to read a biography where the author was so incredibly up-front and honest.
Last week he revealed a bit of backstory about Logan Roy as a younger man. He said: "My view is that at some point very early on in his career he returned to Scotland to work at DC Thomson where he learned his trade as a local journalist but then he became this avaricious empire builder and was eventually captured by it."
Only one celebrity has ever turned the air blue with me on the red carpet, and that was Cox.And I didn't mind at all!
He told me to fudge off, except the first word was something slightly different. He was channelling his Succession alter ego, as he explained once I stopped cowering.
"I get it all the time now," he told me. "It's wonderful travelling all over the world and have people come up to me and say please tell me to f*** off!"
Brian doesn't hold back in his views of Hollywood stars. Such candidness is a rarity in a business in which everyone is your pal…even when they're not!
He slagged off Johnny Depp when talking about how he turned down Pirates Of The Caribbean, calling him "so overblown, so overrated". Ouch!
"I think they're going to be surprised by my outspokenness on certain things but then some people think maybe he's always had a big mouth which is understandable," he laughed when talking about his book.
"Some people accused me of disrespecting actors. I don't disrespect anybody who tries to take this profession on. I've done an addendum which clarifies that position."
We've had three seasons of Succession and the next is already eagerly anticipated, despite only concluding recently.
"I don't know when it's going to be," he said. "We never know until it is. There are certain members of my cast who'll be making suggestions to the writers which the writers will dutifully ignore!
"After 60 years, there's a bit of perspective on what I've done. And it was a very liberating thing. It was cathartic. The downside of writing a book is the fact that, oh I hope that there's more stuff that I can come up with.
"I don't want to give a summation on my life. Hopefully there's a few weeks left!"
Let's make that years!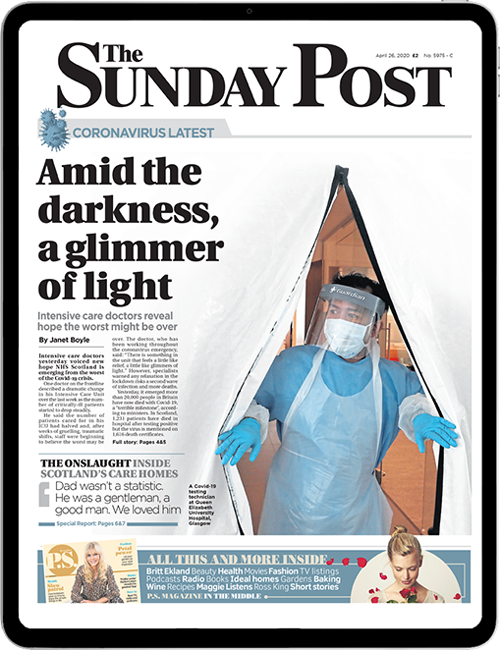 Enjoy the convenience of having The Sunday Post delivered as a digital ePaper straight to your smartphone, tablet or computer.
Subscribe for only £5.49 a month and enjoy all the benefits of the printed paper as a digital replica.
Subscribe