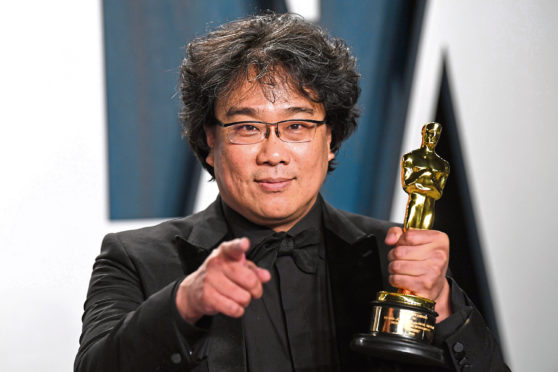 So, who won the Oscars ding-dong? Turns out it was Director Bong! Bong Joon-ho was the big winner at last week's Oscars after his movie Parasite beat 1917 to win Best Picture.
It also picked up Best International Feature and Best Original Screenplay – and he also landed Best Director.
People call Bong Joon-ho "Director Bong" which is a great title. I've asked people to start calling me Presenter King – but I've instead been called a few titles I can't repeat in a national newspaper.
Parasite beat Sam Mendes's hotly-tipped First World War film to the big award. I had a feeling it would triumph – the last time I was in the UK, people told me they thought the Korean drama was actually the favourite. They kept shouting "Parasite, Parasite" at me in the street.
Whatever your feelings about the Best Picture, there was less controversy over who won Best Actor.
Joaquin Phoenix won for a sublime performance in Joker, in which a man sparks a riot after a controversial appearance on a chat show.
It's a bit like the stooshie when I said I preferred custard creams to chocolate digestives while presenting Pebble Mill.
Joaquin paid tribute to his late brother. He read one of sibling River's song lyrics in a moment that left people welling up with emotion.
Not as much emotion as Piers Morgan felt after hearing Joaquin implore people to embrace veganism, right enough. Although I'm not sure those emotions were especially positive.
I grabbed my old pal Gerard Butler for a chat afterwards and I asked him what the atmosphere was like in the room.
"Terrible," he joked. "And, as you're probably going to point out, I wasn't nominated for an award.
"Parasite was incredible, I love that movie. The excitement in the room when it was mentioned was incredible.
"I love that the Oscars are now embracing foreign films."
Renee Zellweger won the Best Actress Oscar for Judy – which I predicted months ago when I interviewed her about it last June. So why can't I get my football coupon right at the weekend? The 50-year-old can now turn her attention to the Judy biopic we've all been waiting on – one about my Sunday Post columnist colleague Judy Murray. Altogether now: "Somewhere, over the baseline…"
I also bumped into Kelsey Grammer outside the Vanity Fair party. He was telling me how his wife Kate has gotten him into British chocolate.
"I like Snickers," he laughed. "I now understand there is a difference and, yes, British chocolate is superior.
"I liked Ford v Ferrari. When I was a kid I followed that story. In four years no one could touch that car.
"The Ford GT, wow!"
Since my first car was a Ford Cortina MkII from Skelly's Clearance Corner, I can't add much to the debate!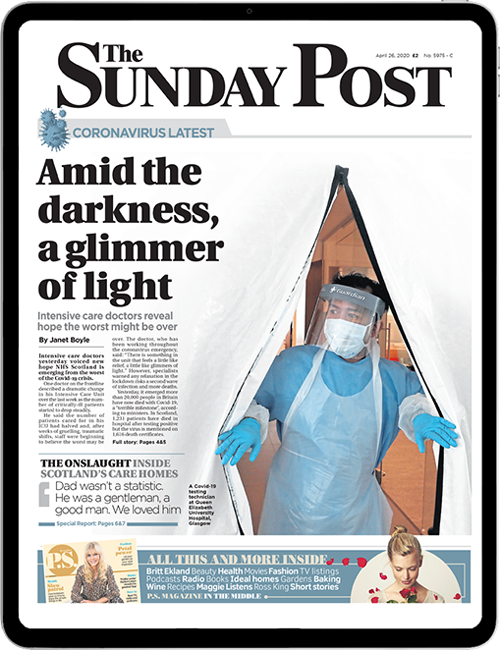 Enjoy the convenience of having The Sunday Post delivered as a digital ePaper straight to your smartphone, tablet or computer.
Subscribe for only £5.49 a month and enjoy all the benefits of the printed paper as a digital replica.
Subscribe