THE Americans finally have their Princess! Well, sort of.
For a country that got rid of the royal family a few hundred years ago it seems an awful lot like folk here really want one of their own.
The attention paid to the wedding of Harry and Meghan – or the Duke and Duchess of Sussex as I should be calling them – here was huge.
Wall-to-wall telly coverage? Check!
Late night TV hosts making loads of gags about it? Check!
Oprah Winfrey on the guest list? Check – or given how much Oprah is worth, that should be "cheque"!
I haven't seen Americans this excited about a wedding ceremony well, ever.
In fact, even Kim and Kanye's nuptials didn't quite have the same star power.
I visited Meghan's old school – the Immaculate Heart School here in Los Angeles – to ask some of the pupils what they thought.
"Congratulations, Princess Meghan!" one gushed. "For me as an African-American woman she's really inspiring because as a person who is so kind and went to my school she also shares my culture.
"We all have really big dreams and Meghan had really big dreams.
"Congratulations we love you so much and thank you for inspiring us."
Make no mistake – they LOVE Meghan and Harry now.
But what of Meghan's dad? Well it wouldn't be a wedding without a family drama.
We all know about the drama with the ceremony – and even after the ceremony there was a bit of bickering.
After the ceremony, Thomas said: "Now I pray that Harry and Meghan can go on a nice honeymoon and rest and relax, and all of my relatives will just shut up about everything."
I think that was a pointed reference to Meghan's half-sister Samantha.
Of course she followed Thomas's advice, didn't she?
I'm afraid Samantha was on the telly, bumping her gums about how the family should all reunite and Harry should fly her dad over to the UK to be with Meghan.
Samantha, I don't think you're helping.
I've been in New York this week for a top secret meeting – I can't talk about it right now, but let's just say I've been chatting with one of the most powerful people in the world.
And, no – it wasn't Piers Morgan…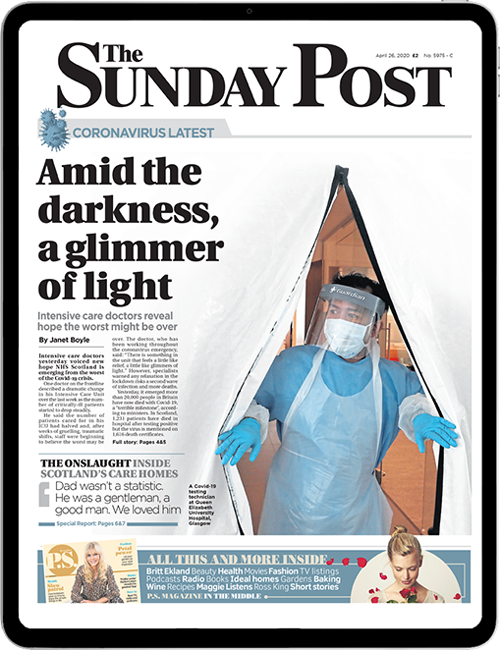 Enjoy the convenience of having The Sunday Post delivered as a digital ePaper straight to your smartphone, tablet or computer.
Subscribe for only £5.49 a month and enjoy all the benefits of the printed paper as a digital replica.
Subscribe