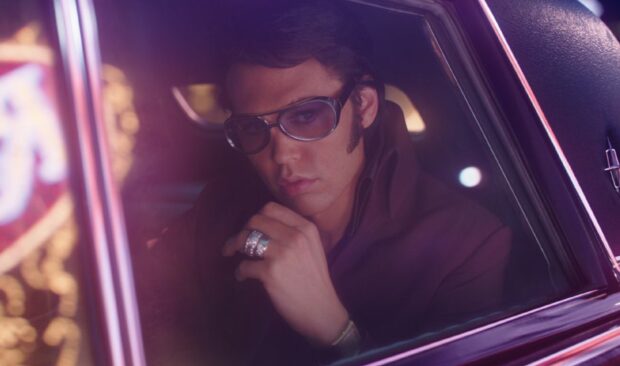 Almost 100 spangly suits all from the 1950s…no it's not my wardrobe. That was Austin Butler's outfits for the hit movie Elvis. Young Butler has attracted plaudits for his intense performance as The King and from what I hear he's going to be hot property in Hollywood thanks to Baz Luhrmann's movie.
He really threw himself into the performance and lived and breathed Presley.
Of course, Sir Laurence Olivier said he built his performances from the boots up; he meant small things, like what a character wore, was key to who they were.
Throughout the course of Elvis, Butler wore 90 painstakingly made and accurate costumes.
These were made by the fabulous Catherine Martin, director Luhrmann's wife; she made a staggering 9,000 costumes for the movie. Wouldn't fancy doing that amount of ironing!
But Butler still found it terrifying to step into those blue suede shoes. "It was so scary. Every day there was pressure to get it right. Once Priscilla Presley and Lisa Marie, Elvis's former wife and daughter, saw and liked it, it was such a relief," he admitted.
Butler sang for real but how did he perfect those famous dance moves? "I studied like crazy and even watched what his fingers and eyes were doing," he said. "The fact is, we don't have Elvis if we don't have black music and black culture. That's a story I'm grateful people are getting to see."
The King and I: Texas star Sharleen Spiteri on why she is still all shook up by Elvis
Tom Hanks took the role of Presley's manager Colonel Tom Parker, and he was full of praise for Austin. "When he came on stage it was electrifying. He had to do it 30 times and you could not take your eyes off him every time!" said Hanks. I wish I got those reviews when I was doing The Rocky Horror Picture Show in London's West End…
Luhrmann weighed in with his take on why Butler was just right to play The King. "I needed someone who could bring humanity, that meant someone who could disappear into the human being," he explained.
Butler certainly did disappear. He was hospitalised after filming concluded because it was such a jolt to come out of character.
Olivier may have recommended getting into the nitty-gritty of a character but I remember what he said to Dustin Hoffman on the set of Marathon Man. Hoffman had prepared for the famous torture scene by staying up all night the evening before. "It's called acting, dear boy," quipped Olivier.
I officiated at a wedding at Graceland last month and told the bride and groom how I used to have the same hairdresser as Priscilla Presley.
I actually met her when she dated my old pal Nigel Lythgoe. As I went to leave after my haircut she gave me a cheery wave and, with an attempt at a straight face, announced: "The King has left the building."
When I was buying my cinema tickets for Elvis, I called the cinema but it was one of those annoying automated lines.
I had to press one for the money, two for the show…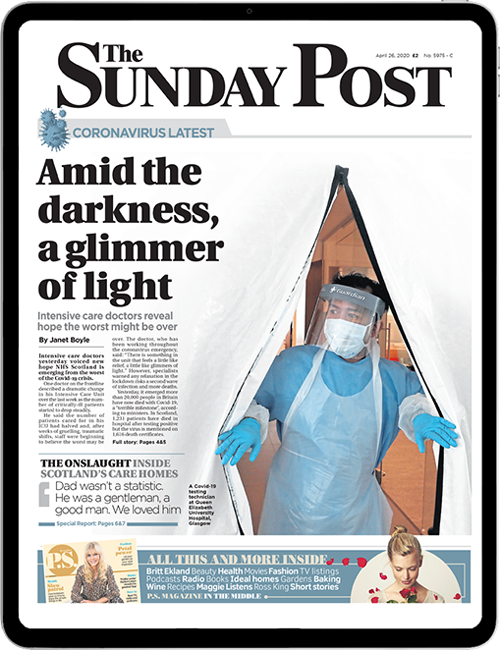 Enjoy the convenience of having The Sunday Post delivered as a digital ePaper straight to your smartphone, tablet or computer.
Subscribe for only £5.49 a month and enjoy all the benefits of the printed paper as a digital replica.
Subscribe