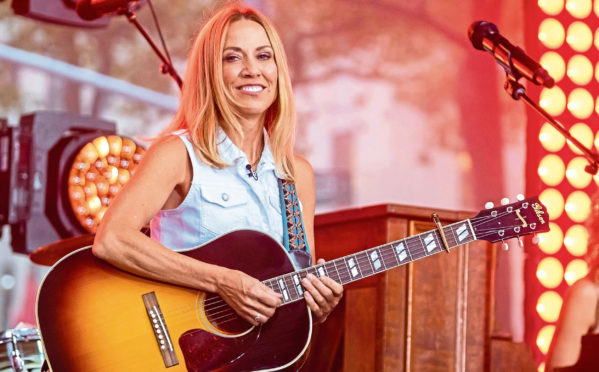 Sheryl Crow might be onto something: "I think 2020 is going to become an adjective. When something goes wrong people are going to say:"That is so 2020! You just got 2020'd!'"
The legendary singer-songwriter was on a Zoom call for a chat last week and her analysis of the year so far is spot on.
Not that she's having a bad one! Sheryl has a new video for her song Lonely Alone, and she's been getting attention for her song Woman In The White House, which has been remixed and has become a summer hit.
It was recorded eight years ago but seems prescient now that Kamala Harris is possibly going to be Vice President, which puts her in a good position to be President in 2024.
"Woman In The White House was written before Hilary Clinton even ran," said 58-year-old Sheryl. "To look back over the last 237 years of America history and think we've not had the faith in the strength of a woman in the highest office in the land is just unfathomable.
"We've made some strides but we've not nearly where we should be. So this is an opportunity. I like to think most of the wars we've gotten into we've been dragged into have been by men and that perhaps a woman would spend more time talking about solutions as opposed to going to war.
"So I think there are great, capable women out there – and it's time for women to start voting for women and for men to start voting for them as well."
Sheryl is no stranger to the White House, having played there for Barack Obama. He chose her song All I Wanna Do Is Have Some Fun for his 2020 playlist – don't we all, Barack.
"That song was a product of the Tuesday Night Music Club which was a fun recording experience and the lyrics came from a poem," Sheryl told me. "It's an oddball type of song, but with the groove of it, it's one of those tracks where you can really remember the first time you heard it.
"It takes you back to a certain time. That's great – you don't get too many of those songs."
This summer Sheryl hasn't been on tour which, for her two sons who always accompany her, has been a strange one.
"My boys have never known anything but being on a tour bus during the summer – this is the first summer they got bored!" she laughed. "Which is kind of great for kids to experience that, to go outside and find things to do.
"I sent my boys back to school last week, we're all just crossing our fingers that everyone stays healthy and they could have at least a modicum of normalcy as far as the school year goes.
"But so far everything is going as well as can be expected. I haven't worried about sending my kids back to school.
"My 13-year-old has gotten into the long-haired look. They adapted well – they went outside and built a chicken coop and adopted two chicks. Then they adopted two more dogs. We're like the Beverly Hillbillies."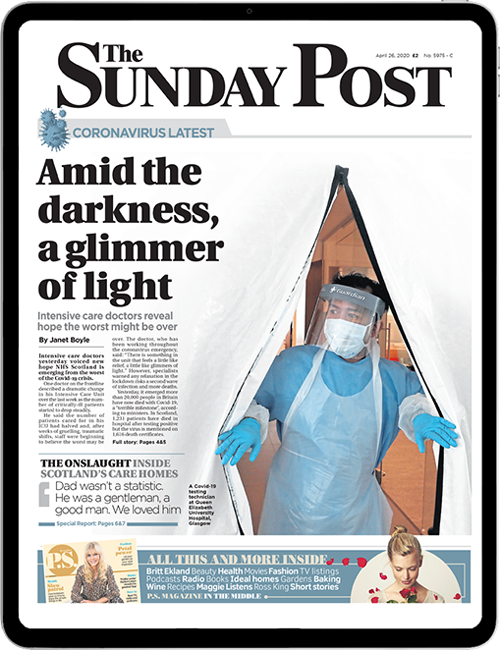 Enjoy the convenience of having The Sunday Post delivered as a digital ePaper straight to your smartphone, tablet or computer.
Subscribe for only £5.49 a month and enjoy all the benefits of the printed paper as a digital replica.
Subscribe