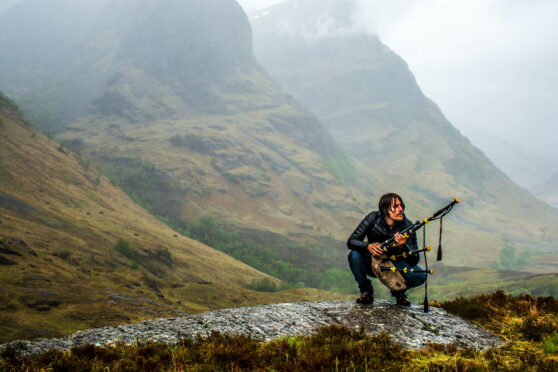 Music has the power to stir the most profound emotions, to invigorate or calm, to move us to tears of joy or sadness, and remind us of people, places and events.
From Plato comes: "Music gives a soul to the universe, wings to the mind, flight to the imagination and life to everything."
When I first heard the young Ross Ainslie playing whistle and pipes 15 years ago, I was aware of exceptional talent. His playing carried energy and intensity that I had seldom encountered.
Ainslie is one of Scotland's finest traditional musicians and composers, highly sought on the contemporary folk scene for his skill on pipes, whistles and cittern. He is an innovator, a member of numerous bands and plays as a duo – Ross and Ali, with childhood friend and equally outstanding piper Ali Hutton.
He has forged other extraordinary duos with musicians including Jarlath Henderson and Tim Edey, and has made and contributed to a long list of eclectic albums.
"I was eight years old when I started to learn the pipes," Ainslie says. "I started having lessons with Norrie Sinclair in Perth and District Pipe Band but I was far keener on football and sport than music. It could have gone either way. Then, when I was 11, Norrie encouraged me to join Vale of Atholl Novice Junior Band, and there, by sheer luck, I met the legendary Gordon Duncan. I started hearing the pipes with other instruments and witnessed what could be achieved."
Duncan was a legend, and his astonishing improvisation and influential, ground-breaking style set him on a world stage. For Ainslie, as a piping prodigy, Duncan's influence would prove life-changing.
"The Vale of Atholl was a very sociable and exciting band," says Ainslie. "There was always lots going on. Ali Hutton was in the band too, and Gordon took some of us away for training weekends.
"He was a lovely guy and became my mentor. I learned to play small pipes and whistles too. Ali and I were inseparable and, in our late teens, Gordon took us on a tour around the north of Spain where we played festivals in Asturias, Cantabria and Galicia.
"That was my first taste of touring. It was wild, just unreal. We didn't feel like kids any more.
"I learned so much from Gordon, not just piping but about other music, and the power of improvisation, and fusion. If it hadn't been for him, I really wouldn't be where I am now. He was a pioneer.
"I was always headstrong but I knew I wanted to play full-time. I went to college to do a traditional music course, but I didn't pass exams, I was more interested in playing and started to write my own music. I love composing.
"I then did a degree course at the Royal Scottish Academy of Music and Drama – since renamed Royal Conservatoire of Scotland. I now teach other young pipers there. The folk scene was very vibrant with sessions every night.
"It was exciting and wild – but there was endless partying and drinking. There are long periods that I really can't remember at all."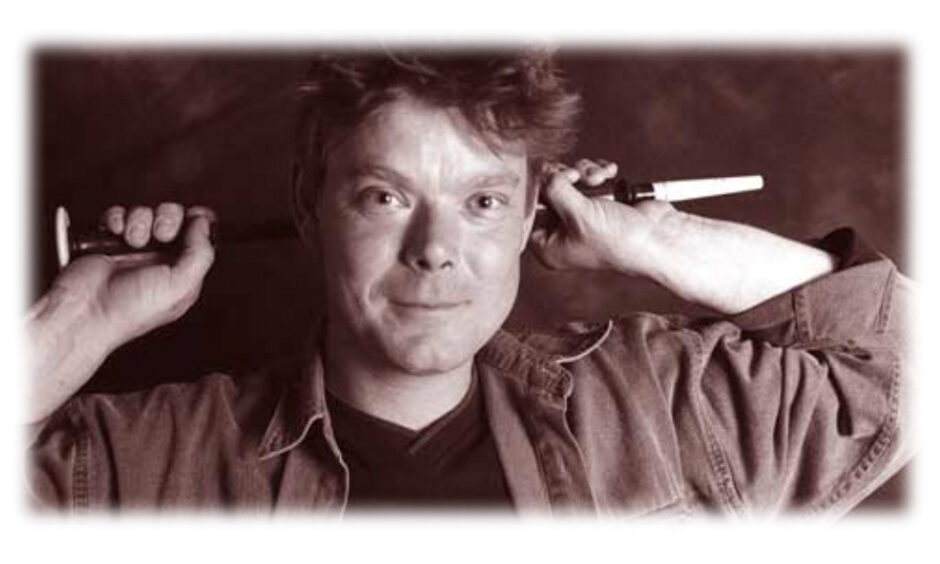 Alcohol and substance abuse is closely linked with issues such as depression and in recent years the music industry has recognised it is dealing with a serious mental health crisis.
In 2005, the revered Gordon Duncan took his own life. He was 41, and his premature death sent shockwaves and deep sadness globally. I had seen him play only a month before. Knowing he had had a long struggle with alcohol, which ended in a tragedy similar to my father's suicide, brought back the misery our family endured with dad's alcohol addiction.
After seeing the effects drinking can have, Ainslie gave up alcohol entirely. "It's not that hard to stop," he says, "but you have constant doubts and thoughts about who you are without that scene. You have to rebuild yourself because you don't have the thing that blurs it all. It's a long road."
Ainslie is happiest when he is composing. It was a relief for him to discover he could be incredibly productive without a drink. Exercise and being outside helps combat the lows he still experiences, and he enjoys training for half ironman competitions involving swimming and running.
For many musicians, the Covid lockdowns proved disastrous. Gone were the practice sessions together, the camaraderie, the live events. Most are self-employed and their income vanished too.
For some, it provided respite from pressure, giving them the chance to re-evaluate their lives. Ainslie spent more time composing and took a job as a labourer in remote Knoydart.
"It is a beautiful place, I had never done anything like that before but it was good."
Ainslie is open and honest about his past relationship with alcohol. Last year he contributed to Gaelic singer Mischa Macpherson's emotive BBC Alba film about musicians and mental health. He hopes that by discussing such issues openly he will help others who are struggling, particularly young people.
"Men are not good about talking about these things, but when you admit you cannot cope, you realise you are not alone. People come out of the woodwork," says Ainslie.
"I have been going to India for many years to play with India Alba – we are two Scots and two Indian musicians. I love it there and find it inspirational.
"On my last visit I went to a wellness retreat, because I was totally burned out.
"It was an incredible experience, in a beautiful place where I could clear my head and relax totally. It was a turning point, and I long to return."
Out of that spiritual journey emerged Ainslie's poignant album, named after the retreat, Vana.
"I wanted it to be a follow-on from the previous album Sanctuary, so the two could flow one from the other," he says. "Music is my medicine."
When it comes to mental health issues, admitting there is a problem opens a gateway to a brighter future.
While speaking to Ainslie, a quote by Spanish cellist and composer, Pablo Casals comes to mind – "Music is the divine way to tell beautiful poetic things to the heart."
But sometimes it comes at a price.
---
Polly's People: pollypullar.com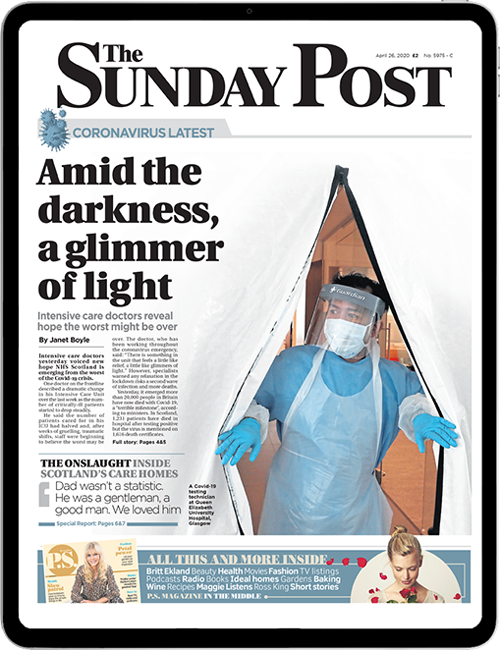 Enjoy the convenience of having The Sunday Post delivered as a digital ePaper straight to your smartphone, tablet or computer.
Subscribe for only £5.49 a month and enjoy all the benefits of the printed paper as a digital replica.
Subscribe