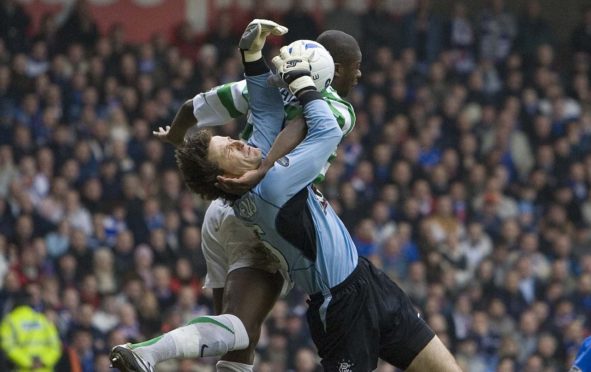 When Allan McGregor was trying to establish himself as a Rangers No. 1, he leaned heavily on Ronald Waterreus for guidance and support.
That was more than 15 years ago.
The Scot did make it as a top player in his first spell at Ibrox, and has played a huge part in securing the Premiership title this season, three years after returning to the club following spells with Besiktas in Turkey, Hull City and Cardiff City (on loan).
So much so that McGregor is now very much in the running to be crowned Player of the Year.
He faces competition from a host of his team-mates, including James Tavernier and Steve Davis, and votes will start being cast this month.
But Waterreus would love to see his former understudy win it – and not just for the sake of the Goalkeepers Union.
The Dutchman told The Sunday Post: "Allan was 23 when I first met him.
"It was 2005, and Alex McLeish signed me for Rangers after Stefan Klos picked up an injury.
"My first impression of Allan was that he was a good guy, a nice chap. He was genuine, and I liked him.
"To be honest, he was probably a little bit unlucky that Rangers didn't give him a run in the first team instead of signing me. He may well have been ready for it at that point.
"But he was happy to work alongside me, and I hope he learned something.
"I wasn't the type to tell a young keeper how to dive around, and how to do this and that every minute of a training session.
"But I was happy to give advice when I felt the time was right, and whenever asked for guidance.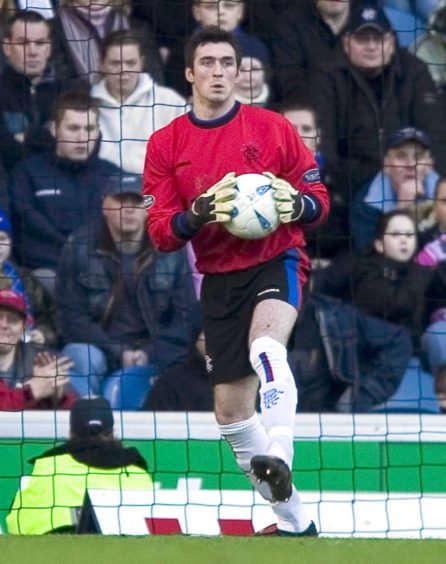 "For example, I was pretty decent with the ball at my feet and, even back then, that was an important part of the game for any goalkeeper.
"Allan would ask about how to improve on that side of his game, and things he could work on. He was eager to learn.
"He went out on loan to a couple of Scottish clubs (St Johnstone and Dunfermline) to give him first-team experience over an extended period.
"That was excellent preparation for him to go on and have an outstanding career in the game.
"During his two spells at Rangers, he has been very consistent and I'm not surprised many are tipping him for the Player of the Year.
"There are some fine candidates, but Allan has as good a chance as anyone. We will see."
Waterreus hopes there are more accolades to come for McGregor, and is delighted that his journey will go beyond this May after the keeper signed a new one-year deal during the week.
McGregor is now 39, and was out of contract next month. Steven Gerrard, however, wanted the keeper to stay, and couldn't have been happier when he secured his signature.
Waterreus continued: "It's a bit of a myth for people to think that it's easier for goalkeepers to play on for longer than outfield players.
"Listen, you still need to be a serious professional to last for 20 years. To play on in a very good league,and still have an incredible level of consistency like Allan, is hard to do.
"I think there is a lack of appreciation and understanding about the job of a goalkeeper to think anyone can keep going until they are 40 just because they do not run around as much as outfield players.
"It still requires dedication, desire, professionalism and ability to keep going. That's why Allan deserves credit.
"It's good he has decided to play on for at least one more season at Rangers.
"The way he has been performing in the past three years made it so important for the club to make sure he didn't retire."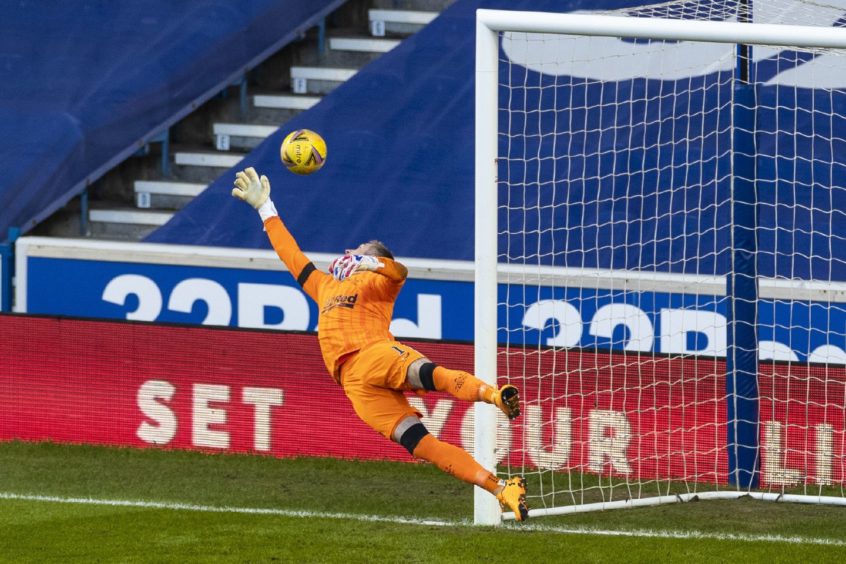 Waterreus may well be back living in Holland, but he had a moment of celebration when the Light Blues clinched the title earlier this month to get No. 55 and stop Celtic doing 10-in-a-row.
He said: "I do not care how many titles Celtic have won.
"For a few years, it was quite easy for them because Rangers were not in the top division.
"Rangers have now climbed through the divisions after the disappointment of what happened in 2012.
"There must be feelings of joy and relief in and around Ibrox just now for all the staff and the supporters.
"To have won their 55th title is something very special, and there is so much to be proud of.
"When it comes, you need to enjoy the moment. But after the celebrations, the hard work starts again the next morning.
"All of a sudden you are the champions, and that means everyone else will try even harder than normal against you. There is a bigger target on your back.
"When we won things at PSV Eindhoven, I would tell my team-mates to celebrate and have fun, but then to be ready the very next day to work hard and focus for the next campaign.
"That's the way it has to be if you want to stay at the top.
"I can only imagine what the feelings will really be like for Steven Gerrard and his players and the supporters.
"But for someone such as Allan, I know it will be very special.
"He has been there for around 15 years in his two spells, and he will see the joy in the staff members, and those outside the football department.
"It will mean a lot to him to share the happiness."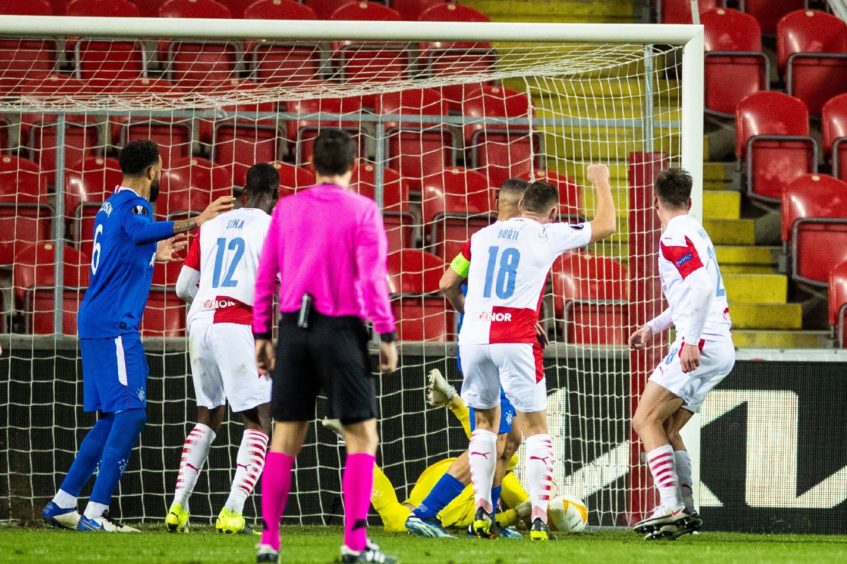 Waterreus, now 50 and back living in his homeland, is also delighted for Gerrard.
It was a risk to give the Liverpool legend the job, but the Dutchman said: "Rangers took a gamble when they appointed Steven Gerrard, but it has paid off.
"Normally, to go two seasons without silverware at Rangers would mean the sack for the manager.
"But Rangers believed in Steven and his staff. They were loyal to him and backed his judgment. It has now paid off and the future looks very positive.
"That in itself will create its own opportunities, and there is a real chance for the club to grow and develop.
"It's obviously very difficult just now to have the fans included because of the pandemic, but they will be back in time.
"We all want to see Ibrox Stadium packed as soon as it is safe to do so.
"Gerrard is box office. When Rangers played Willem II in a European qualifier earlier this season, there was an unbelievable amount of interest in the game in Holland.
"Normally, a qualifier wouldn't have registered too much, but that was not the case for this one.
"That was down to Gerrard and people wanting a glimpse of him, and to see how his managerial career was going.
"It's going very well – and that is great news for my former club."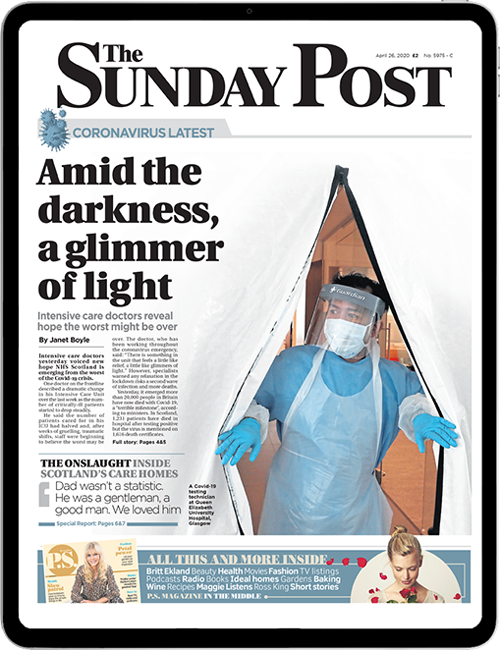 Enjoy the convenience of having The Sunday Post delivered as a digital ePaper straight to your smartphone, tablet or computer.
Subscribe for only £5.49 a month and enjoy all the benefits of the printed paper as a digital replica.
Subscribe