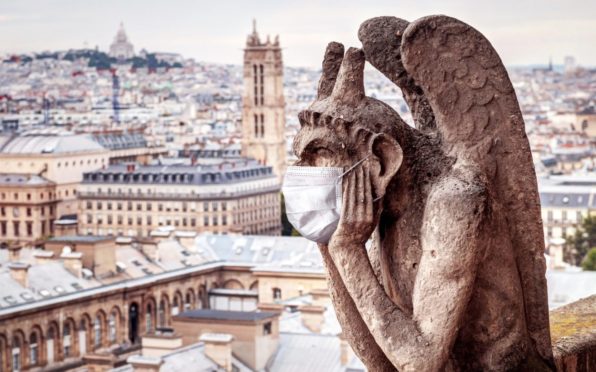 This week, I've mostly been in Northern Ireland at the height of The Troubles, Glasgow in the bleak 1980s and enjoying some lovely bike rides along the Seine in Paris.
Between Say Nothing, Shuggie Bain, and a cycling guide to the French capital, who needed a long-haul flight when the magic of books transported me to another time, another place, another world?
And goodness, we desperately need ways to escape our pretty grim reality at the moment. Book sales have soared during the pandemic, with more and more people turning to the comfort of a novel to get us through these very tough times.
For some it's been life-changing. Former East 17 band member Tony Mortimer has revealed he'd never read a whole book of fiction until lockdown. Now a ravenous bibliophile, he's devouring them and has even started writing his own.
He blames peer pressure at school for his lack of interest, and I get that. I've always been a voracious reader. As children, my sisters and I even set up a book club. But cruel creatures that they were, they kicked me out for reading during our fractious meetings. Did they not see the irony?
I must still be scarred from the experience because I've never, to this day, joined another one. Also, studying English literature at university put me off discussing books for life. Just read the damn thing and talk to your friends about it when you're at the pub if you must. Otherwise, just enjoy it in your own head.
One of the great pleasures of presenting Scotland Tonight is the many opportunities I get to interview authors. On one occasion Val McDermid, the Queen of Tartan Noir, was booked to come on the programme.
That day I was racing to finish her latest bestseller before the show and, as I turned the final page, she walked into the newsroom.
It was so thrilling to have the creator of this fantastic story I'd just finished right there in front of me.
I even interviewed my co-anchor, John MacKay, about one of his books recently. He was there to chat about how The Road Dance, which he'd written 20 years earlier, was being turned into a Hollywood movie.
It's hard to believe this moving, melancholic tale of a Hebridean tragedy had sprung from the imagination of my jovial, wisecracking colleague.
Authors can seem such ordinary people, and yet look at the worlds they create. It's like having a superpower.
Having interviewed many writers, the one question they get asked a lot which really annoys them is: "I'd really like to write a book. How do you do it?"
The answer is simple, they say. Just sit on your bum and write, even if you don't feel in the mood. It's a long, hard graft. And I for one am eternally grateful for the effort authors put in.
Anyway, better get back to the 1950s, that murder on the ski slopes of an imaginary Eastern European country isn't going to solve itself.
---
Rona Dougall presents STV's Scotland Tonight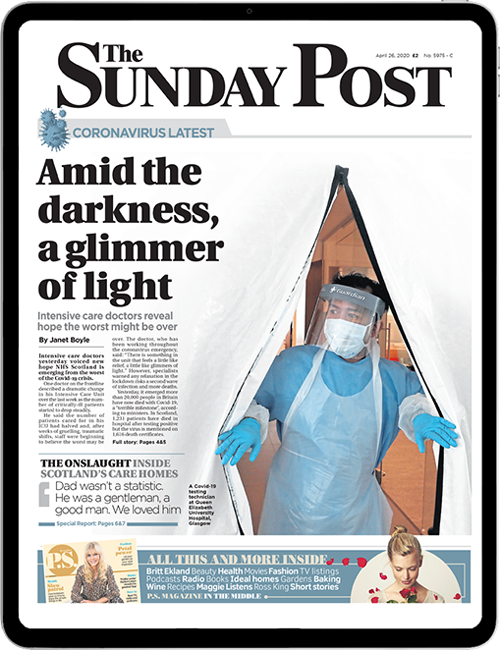 Enjoy the convenience of having The Sunday Post delivered as a digital ePaper straight to your smartphone, tablet or computer.
Subscribe for only £5.49 a month and enjoy all the benefits of the printed paper as a digital replica.
Subscribe