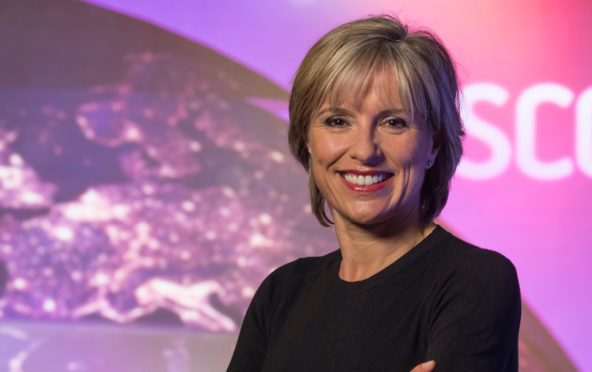 We have a new addition to the family and I think I might love her more than the cat. But not the kids…I suppose.
Helen doesn't answer back, is never in a bad mood and, most importantly, spends every minute of her day cleaning my house.
Helen, named after my super energetic sister, is a robotic vacuum cleaner. And she's brilliant!
As I watch her scurrying about, I often say wisely to my husband "Robots. They're the future."
He rolls his eyes as I state the obvious. Up to 20 million factory jobs around the world will be taken over by robots by 2030 according to analysts.
Worryingly, any jobs in the service industry these workers could move to will also be taken over by robots.
The new wave of robots will be doing everything.
If this is the case, are we doing enough to prepare our children for this brave new world?
This week I've heard two business leaders, including Scottish Enterprise boss Steve Dunlop, talk about how the forthcoming threat to our economy is not the uncertainty about Brexit but the rapid development of artificial intelligence and robotics.
This week a list of the 100 jobs of the future was published.
Researchers asked experts their predictions and then drew up a list of new professions likely to spring up in the coming decade.
Here's a few: off-world habitat designer, data farmer and biofilm plumber. And, worryingly, flood control engineer.
It makes me worry about what my daughters will end up doing. Even professions you'd consider safe bets like medicine look like they might not be time-proof. Virtual surgeon, health shaper and genetics coach top the list of health jobs.
Almost every job is going to be affected by the ongoing technology revolution.
Although, I think journalism is still a safe bet. It would be a huge ask to invent a robotic journalist that was as stroppy and nosy as me and my colleagues. Who knows what the future holds but, in the meantime, I'm going to just enjoy my wonderful new companion who keeps my home so spick and span and doesn't complain about being worked like a dog.
Now I wonder if engineers have invented robotic husbands yet.
---
Goodbyes and great buys for Mrs May
At any normal workplace, a leaving present is usually a box of chocolates and some flowers – if you're lucky.
Some poor soul has to take it upon themselves to nag people to pop some coins in an envelope, then schlep to the shops to buy something appropriate.
So it made me laugh to see that even the most senior politicians in the land don't get away with this onerous tradition.
Michael Gove reportedly drew the short straw and had to arrange the whip-round for the outgoing prime minister Theresa May.
And boy, didn't he do well. Not for these leaders the wilted garage bought bouquets and tins of Quality Street the rest of us get landed with.
Instead, Mrs May was presented with a £650 bucket handbag from Liberty, a £495 Lalique necklace and other bits and bobs totting up to a cool £1,500.
If you work in TV you tend to get a compilation film of all your onscreen mistakes. I suspect Mrs May wouldn't thank anyone for that.