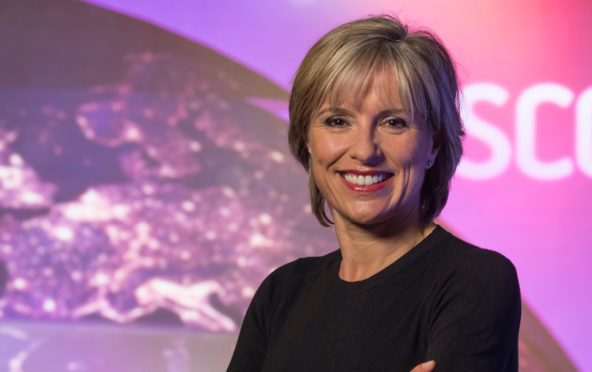 I can't believe it has been 25 years since the Skye Bridge opened. As a young reporter, practically a teenager, I covered the event, and filed a number of reports over the years about the construction of this iconic landmark.
I think I might even have been the first journalist to cross it, having been given a tour of the bridge before it raised the toll barrier to the public.
Did I bother mentioning that in my piece? Of course not, gormless young journalist that I was. I was more concerned about the efforts to make the surrounding area more otter-friendly.
I'm a big admirer of bridges in general, not just for their soaring beauty but also for what for me they represent – escape.
Because going to one of our many beautiful islands in Scotland is a treat but I always feel a bit anxious when the ferry drops you of, and you're, well, stranded. I like a Plan B.
Escape. Even the word holds a frisson of excitement – get the heck out of here, leave it all behind, go somewhere new. And with this virus making our lives so much smaller has there ever been a greater need for escape?
But we can't go on holidays any more. I drool over old pictures of trips to sunnier climes. I'm nostalgically remembering early-morning flights, the thrilling prospect of new country to explore, and the double gin and tonic to steady the nerves.
And I quietly seethe at Instagram posts of folks who've managed to get away. How quiet Rome is, they exclaim. Venice? Deserted!
Thankfully, there are other ways to find distractions from this surreal situation we find ourselves in.
My mum, inspired by the birth of her first great-grandchild, has set herself the task of knitting baby shawls for all her grandchildren to put away for their future sons and daughters. There's eight of them, so she's got her work cut out.
Not as much as 91-year-old Margaret Seaman, who's been in the news for knitting a model of a Nightingale hospital to raise money for the NHS. It's got four wards, an A&E department and 48 woolly staff. It's taken her months and has presumedly made her happy. No waiting lists to worry about. Just knit another operating theatre, Margaret!
People are finding comfort where they can, and sometimes in unexpected places. Football icon David Beckham has taken up beekeeping and is now producing his own honey. I'm sure Victoria is just glad to get him out the house.
For lesser mortals, there are always books, and sales surged during lockdown. That doesn't surprise me at all, as surely reading is truly the ultimate escape.
No need for passport or suitcase, just pages of printed potential that can transport you to another world. A Covid-free world where anything is possible.
---
Rona Dougall presents Scotland Tonight on STV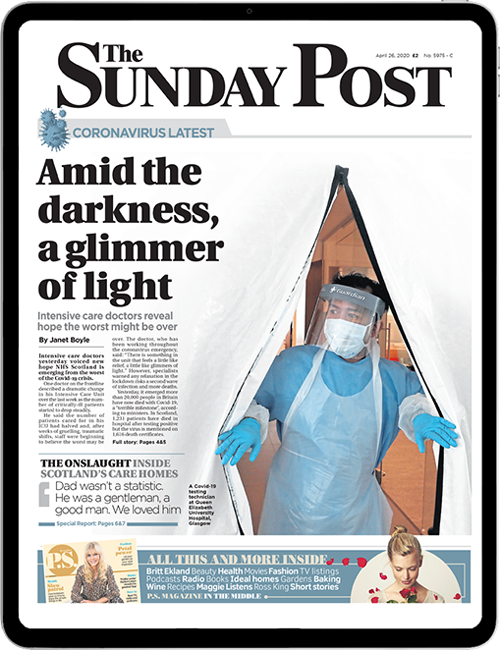 Enjoy the convenience of having The Sunday Post delivered as a digital ePaper straight to your smartphone, tablet or computer.
Subscribe for only £5.49 a month and enjoy all the benefits of the printed paper as a digital replica.
Subscribe