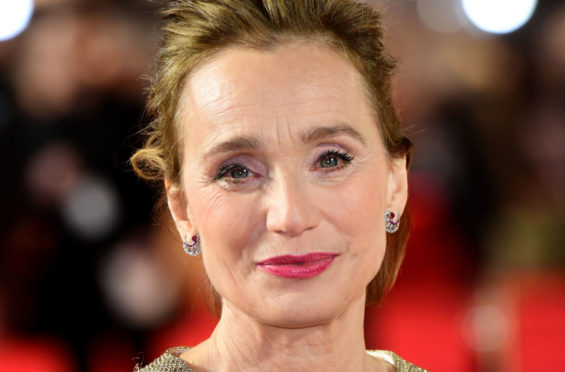 New arrivals at Scottish Television this week struck the fear of god into the hearts of veteran anchorman John MacKay and me.
No, it wasn't another new batch of youthful, beautiful and talented reporters, although that would be bad enough. It was the long-awaited high-definition studio cameras.
It's bad news. Not just for presenters of a certain age, but the long-suffering and supremely talented make-up artists who work a special kind of magic to hide the worst ravages of time and make us presentable on screen.
But an extra thick layer of base make-up ain't going to cut it for these unforgiving creatures. Every pore, every wrinkle will be laid bare. There is nowhere to hide. I suggested we might smear the lenses with Vaseline, or even present Scotland Tonight by candlelight. To no avail.
John and I work with a talented young team on the programme. But emboldened with the arrogance of youth, they like to mock us for what they perceive to be our ripe old age.
For instance, talking about the Vietnam War: "You covered that, right Rona? What was it like?".
Thankfully, my bosses appreciate that nowadays in the news game, older presenters can give gravitas with their years of hard-won experience. But at what age are you too old to do a job?
Two leading figures in the Scottish National Party, Mike Russell and Stewart Stevenson, have announced that they are standing down at next year's Scottish elections at Holyrood.
Russell, who represents Argyll & Bute, will be 67 in August and says it's time for someone younger to represent the constituency. And Stevenson will be 74 when he retires in May. They deserve to take it easy after a lifetime of service. But in America, as the race for the White House, it seems there is a very different story.
There, many politicians just seem to be hitting their prime once they reach their seventh decade. Former vice president Joe Biden is now the youngest male candidate in the Democratic presidential race at the age of 77.
When they get to their convention later in the year to make the final decision about who takes on Donald Trump it will be a two-horse race between Biden and Bernie Sanders. Sanders is 78. Donald Trump looks young in comparison, and he's 73.
I love the idea that it's men and women in their 70s who are slugging it out to become the next leader of the free world.
It turns on its head the idea that once you reach a certain age you should be putting your feet up and tending to your allotment (although that does sound good too).
I think, for women especially, getting older can give so much more freedom to pursue a career or chase a dream. Because if you've had children they just don't need you so much. It can be so liberating not to have to rush home from work to look after the kids.
Celebrated actress Kristin Scott Thomas put it well this week. She said that just because a woman gets older she doesn't just disappear and fade into the background: "Ageing is a quality for women. We don't just fade away."Well, hallelujah to that.
I'm going to take a bit of that Scott Thomas chutzpa when I stride into that television studio and face down those high-def cameras with my head held high. And quite possibly wearing a balaclava.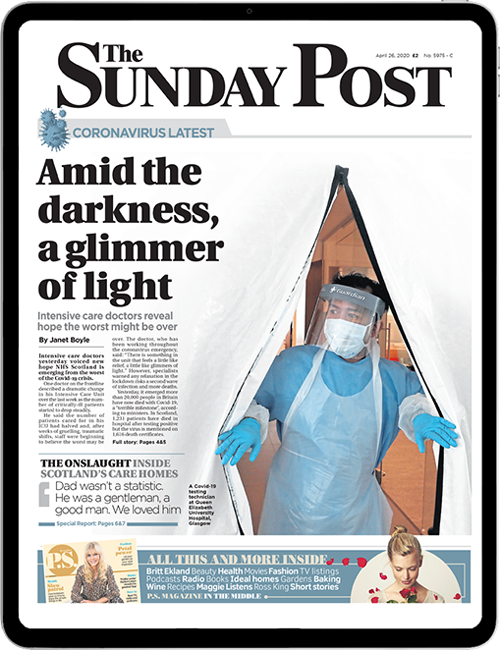 Enjoy the convenience of having The Sunday Post delivered as a digital ePaper straight to your smartphone, tablet or computer.
Subscribe for only £5.49 a month and enjoy all the benefits of the printed paper as a digital replica.
Subscribe