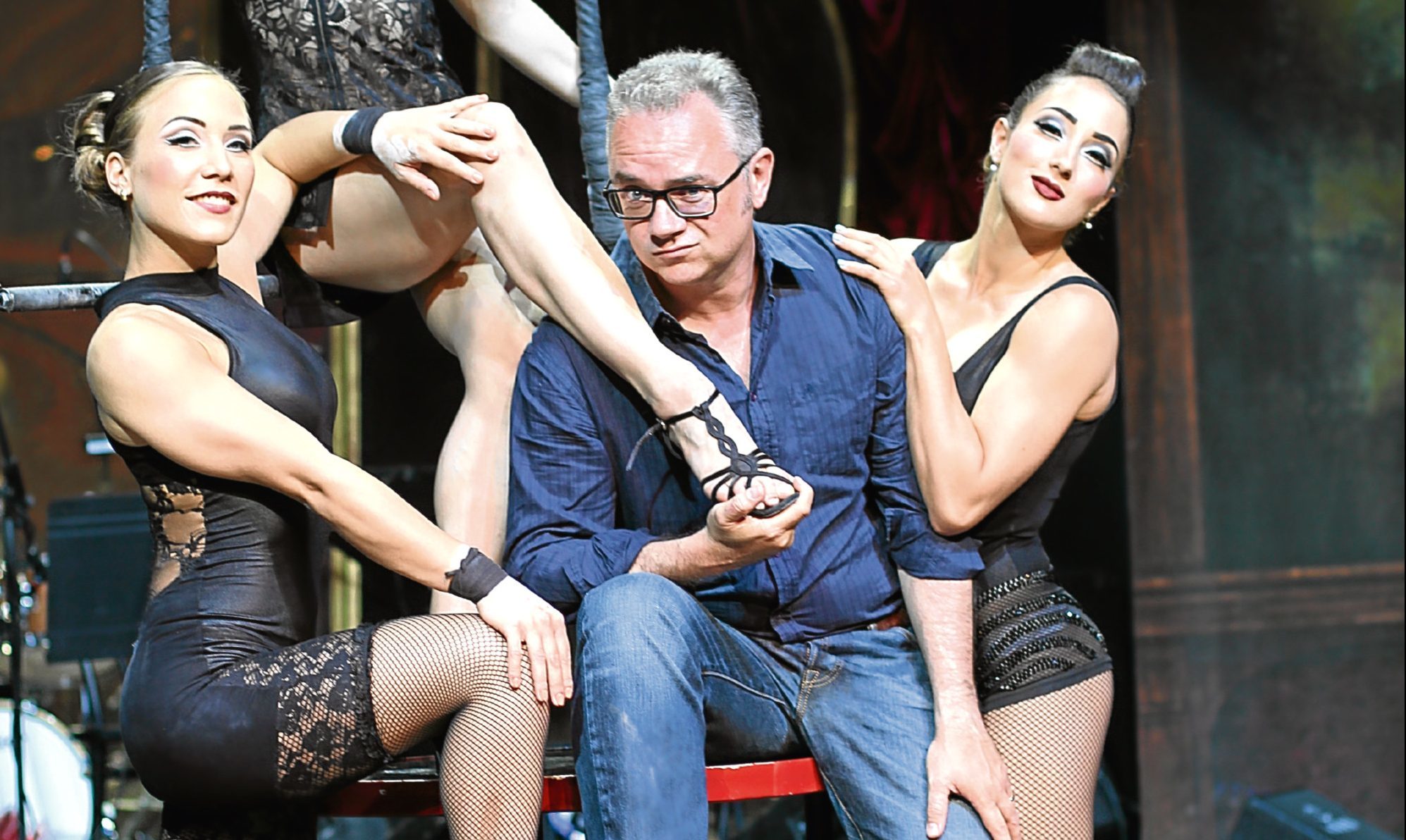 YOU'RE running away to join the circus.
It wasn't exactly what I thought the Editor was going to say when he rang me the other week.
"Hang on," I thought. "Isn't that something you decide to do yourself — and when you're eight, not 47?"
But he was adamant, and that's when he dropped his second bombshell.
"You're going to Budapest on Friday."
Now, I've been waiting my whole career for an order like that.
Ever since I saw a TV ad for some credit card or other in the late 80s, when a dashing young journalist takes a call from his foreign desk in his London penthouse pad and says : "Athens? Tonight? Hey, I'm already packed!" I've dreamt of being sent to exotic locations.
Cardiff every other year to cover the Six Nations doesn't really count.
It was like the bit in Funeral In Berlin when Johnny Vulkan tells Harry Palmer: "You're going to the East. Do you have the address?" and Michael Caine replies: "Yep. And my Luger pistol, my cyanide pills and my inflatable Batman suit."
The first two items might not have been allowed in my hand luggage, but I had a horrible feeling the last mentioned might come in handy.
Circus? Budapest? Will I have to wear a tutu? Will they want me on the high wire? Are the health and safety regulations up to standard on the other side of what I still like to think of as the Iron Curtain?
Luckily, any fears about tutus or being dressed up like a clown were quickly dispelled when I found out I was to join Budapest's Recirquel Company.
Unlike Britain's stereotypical image of a circus — all big tops, top hats and umpteen clowns who pile out of a ridiculously-small and clapped-out car — this is a sophisticated circus very much in the Continental style.
As I'm sure you know, just like I did (ahem), the roots of Hungarian classical circus date back to before 1800 and Budapest is home to one of the oldest circus schools in Europe.
This company was formed by director and choreographer Bence Vagi in 2012, in order to introduce a new East-Central European/Hungarian contemporary circus genre to all other countries in the world.
OK, I'm quoting from their programme.
But the fact Bence is a choreographer gives you a hint of what to expect.
Recirquel's aim is to narrow the distance between physical theatre, dance and circus, and the result is unlike anything you'll see from a British troupe.
It's cool, stylish, hugely impressive and, dare I say it, undeniably sexy.
But I'm getting ahead of myself.
After landing in Budapest — honestly, I'll never get used to or tired of being met in the airport by a man holding a sign that reads "Mr Shaw" — I was told I'd be met in the hotel lobby by Philippe Dutheil, the company's manager.
I was then whisked off to the city's Palace of the Arts, Mupa Budapest, Recirquel's home in their home town.
And the modern concert hall was in stark contrast to the set that adorned the stage.
The show I was to be in is Recirquel's Paris Du Nuit, which takes the audience back to the Paris, and specifically the secret Montmartre of the 1930s, inspired by the famous Hungarian photographer Brassai, who documented the era.
Billed as an evening of "lust, love and loneliness" — just what had I got myself into? — it thrusts you into a world of illicit lovers, peddlers, down-and-outs and ladies of the night.
Well, I thought, I'm not dressing as one of the latter. Not again, anyway.
I was sweating buckets and it was nothing to do with the fact it was 27°C on a beautiful Budapest evening.
Thankfully, Philippe put me out of my misery by telling me I wouldn't actually be performing in front of tonight's sold-out crowd, but would join the company after the show for try-out.
But my relief was all too brief.
The members of the company were all 17 or 18 when they started working with Bence, which meant as they strutted to the front of the stage, I was confronted with prime physical specimens in their early 20s.
The lead fella in particular, Richard, would have had my wife running off to join the circus herself.
I've lost a stone and a half since New Year, but I knew that wasn't nearly enough to be sharing a stage with this lot — and I could feel the seats on either side of mine shake as the two ladies I was with who knew what lay in wait for me laughed uncontrollably at the prospect.
Suffice to say the performance was superb and the jazz band that provided a suitably smoky, 30s vibe was so good, I occasionally forgot what lay in wait, though every act had me realising: "Can't do that. Or that.
"And definitely not THAT."
But all too soon, the performance was over and Bence was beckoning me to join the troupe on stage.
Down came the trapeze and foolishly, I thought it would be a solo that lasted as long as it took me to fall off.
But no sooner had I sat down than Richard, Laszlo and Aron hopped on, too, and flexed their perfect pecs.
Yeah, thanks, lads.
In the desire to get a gender balance — that's my excuse and I'm sticking to it — I suggested they swapped places with the ladies and I was surrounded by more corsets, black lace and fishnets than you'd find in a lingerie catalogue.
Flanked by Csilla and Zsanett, and with Olivia draping a shapely pin over my shoulder, it was like starring in my own James Bond poster.