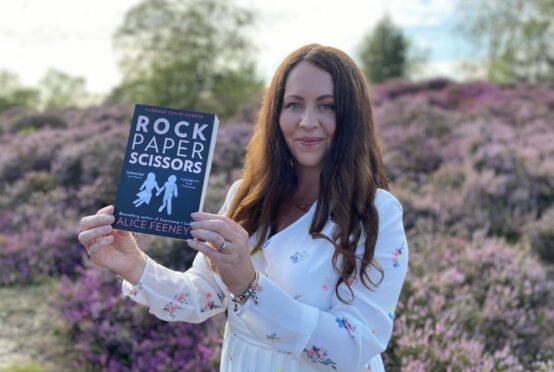 As Scotland welcomes film crews from around the world, a best-selling author has revealed Netflix is ready to adapt her latest novel set in the Highlands.
Alice Feeney's fourth novel, Rock Paper Scissors – inspired by her time spent in a converted Highland loch-side church during the 2018 Beast from the East storm – has been bought by the streaming giant with the drama to be produced by Suzanne Mackie – the woman behind the hit TV show The Crown.
Feeney – who despite seeing her debut Sometimes I Lie being turned into a TV series by Warner Bros starring Sarah Michelle Gellar and whose third novel His and Hers is also soon to be major TV show – says the Scotland-set book is the one she most wanted to make it to the screen.
Speaking from her Surrey home, she revealed for the first time that filming will take place north of the border.
Feeney, 42, said: "I don't write the books thinking this might be a TV series but with this one, it was the first time I did secretly hope it would make it to the screen. I really wanted that wish to come true.
"I had a deadline for another project and had stayed up nearly all night. I never forget walking into my front room, still in my pyjamas and thinking: 'Maybe I should go to bed because I am so exhausted.' I looked at my laptop and there was an email from my agent to say that Netflix wanted to buy the rights to the book and the producer of The Crown wanted to produce it.
"I thought I was hallucinating. It seemed too fantastic to be real. I snapped my laptop closed, took the dog for walk, came back, and very slowly opened it again. The email was still there. I burst into tears and replied saying yes please.
"The happiest thing for me is that filming will take place in Scotland. I think they are going to move quite quickly."
Highland setting
Former BBC journalist and producer Feeney has enjoyed many trips to the Highlands and admits to suffering "withdrawal symptoms" when she's not able to visit.
Rock Paper Scissors is a domestic thriller about a married couple who spend a snowbound weekend in a remote Highland chapel turned holiday home. The relationship is built on secrets and lies leading to a terrifyingly tortuous plot punctuated with Feeney's trademark twists.
"I first had the idea for the book during one of my trips to Scotland in 2018 when the Beast from the East struck," she revealed. "When we finally arrived, it was dark, there was no power, and our phones didn't work.
"The place was beautiful, albeit a little bit spooky, all on its own in the middle of nowhere next to a loch. Then late that night, when we were just about to go to bed, a face appeared outside the window in the darkness. I was properly freaked out but it turned out to be a very kind caretaker who was worried about us. But having a dark imagination, it became the starting point for this novel."
Star film role for Scotland
Scotland is fast becoming a hub for film and TV shoots with a series of big productions filming here in recent months.
Glasgow doubled for Gotham City, with The Batman filmed there and Harrison Ford's new Indiana Jones movie also filmed in the city and the Borders. DC films' The Flash, starring Ben Affleck, also filmed in the city.
Yesterday, it emerged Lord Of The Rings may move to the UK, with possible locations in Scotland, and last month it was announced Anansi Boys will be shot in Edinburgh for Amazon Prime. Meanwhile, ITV crime thriller Karen Pirie is being shot across Scotland.
---
Rock Paper Scissors is published by HQ and hits bookstores on Thursday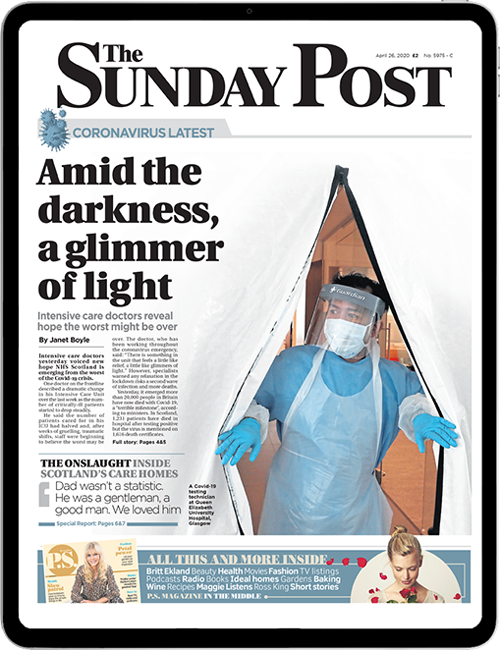 Enjoy the convenience of having The Sunday Post delivered as a digital ePaper straight to your smartphone, tablet or computer.
Subscribe for only £5.49 a month and enjoy all the benefits of the printed paper as a digital replica.
Subscribe