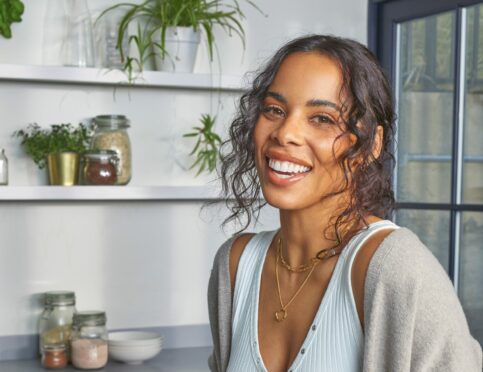 Saturdays singer Rochelle Humes and JLS star Marvin Humes have one of the strongest marriages in showbiz – and they're a dream team in the kitchen, too.
Humes, 32, who has just released her first cookbook, takes on food duty, while Marvin mixes the drinks.
"He is indeed master of drinks, he can make a mean cocktail," says Humes proudly, partial to a Tommy's Margarita herself.
"When everyone arrives is Marvin's time to shine, because I've normally done the cooking and then he's very good at making sure everyone's got a drink."
Sunday is the day you'd really want to be invited over. It's Humes' favourite time of the week to cook, when there's "no rush" and she can take her time over a roast dinner – and there are always Yorkshire puddings.
She says: "We'll have people over for Sunday lunch, but it's all very relaxed, no rushing out to work or anything. And then I will have the tunes blaring out.
"If there is some leftover veg, I will make this soup with it. It is a one-pot and has all the comforting flavours of a traditional roast. This is soul food at its best and is delicious with chunky bread on the side."
Family is very much at the centre of Humes' book, At Mama's Table.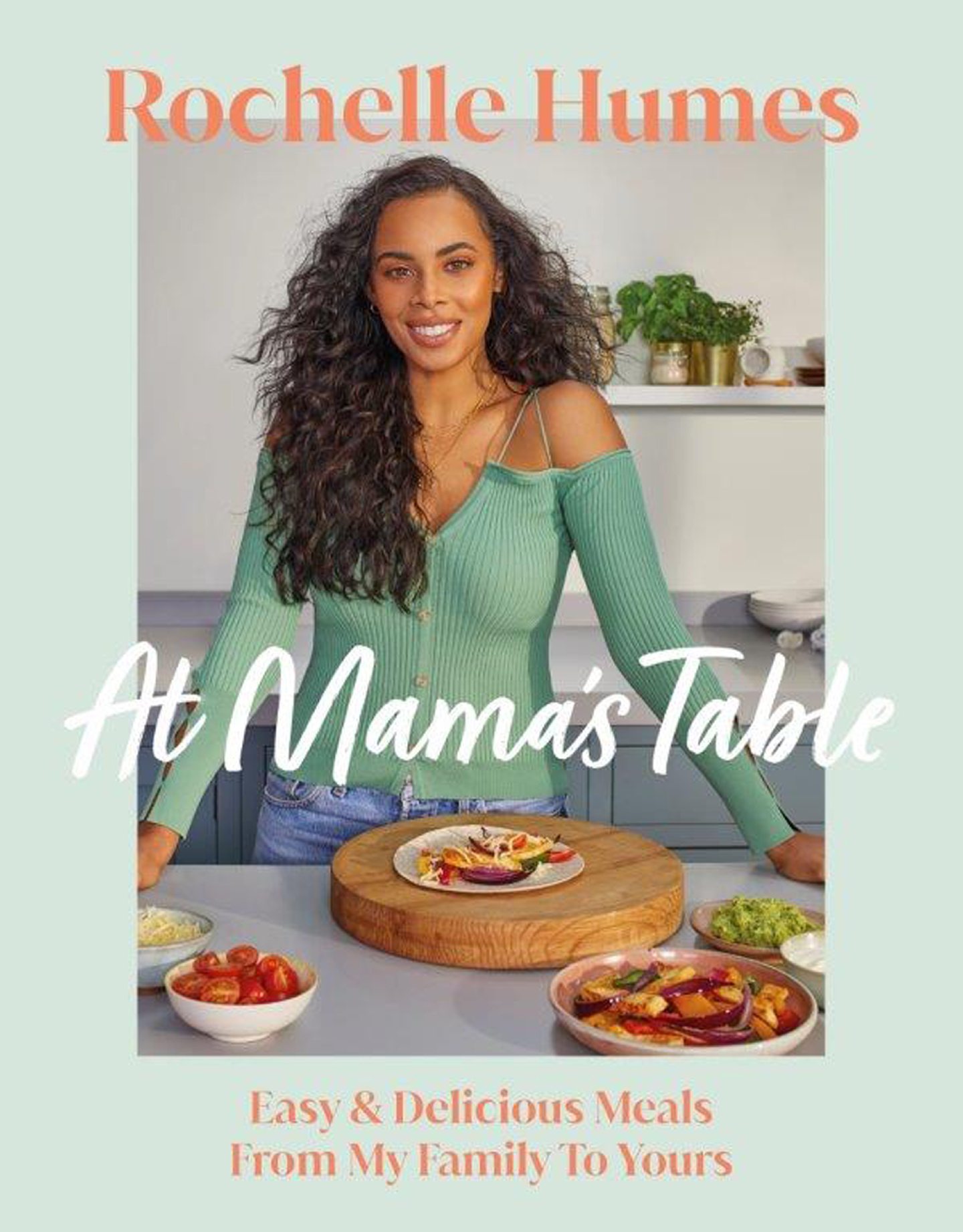 Humes was born in Barking and raised by her single parent mum after her parents divorced when she was three. She says it was watching her mother prepare meals that sparked her passion for home-cooking.
Now a mum of three herself, juggling Alaia-Mai, eight, Valentina, four, and one-year-old Blake, with numerous TV commitments, Humes says: "My mum was very good at making us try different things and not say we didn't like it until we'd tried it, which is exactly what I do with my kids – but my mum was quite regimented.
"Mum was busy and she was on her own with us, working lots of different jobs, so it was very like, on a Wednesday, we always had shepherd's pie."
From rich puddings to the perfect roast chicken, the recipes in Hume's book are designed to be nutritious, family-friendly and not a time-drain either, and there are plenty of tips on using leftovers.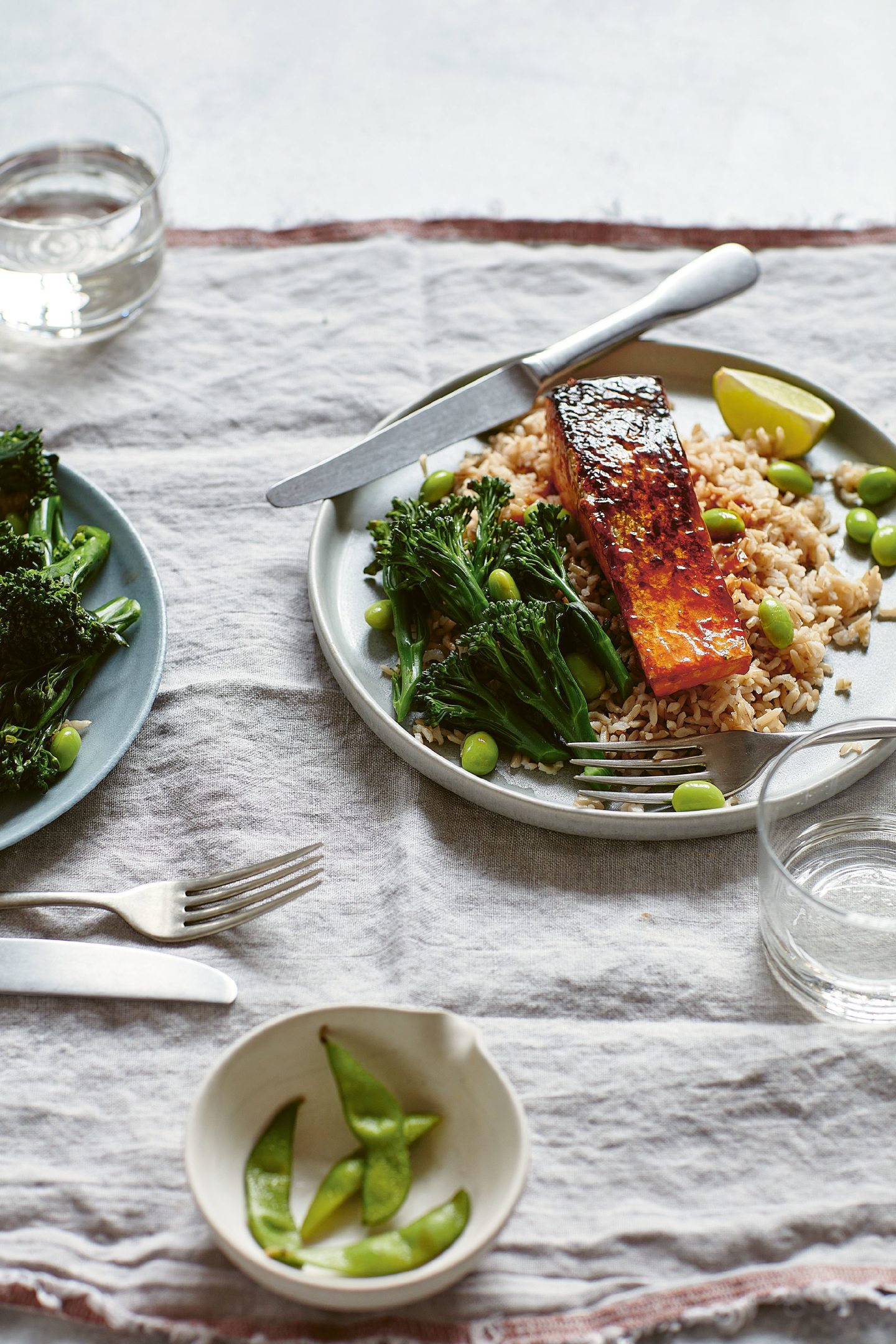 Sitting down for a "proper family meal" is important to the mum of three and she believes that getting children involved in the kitchen at an early age is the secret to staving off fussy eating.
"My middle one, Valentina, is probably the fussiest," says Humes. "She's very particular in what she likes. But the minute I involve her in the cooking process, she's a lot more likely to eat her meal.
"I cooked salmon for dinner and it was so funny because Valentina ate it all and was like, 'Mummy, this is so yummy'. And then after, she walked in the kitchen and said, 'Oh my goodness, it smells of fish in here'. And I was like, 'Yeah, that's because you just had salmon'. She's like, 'But it smells. I don't know if I like salmon', and I said, 'Well, you do, because you just ate the whole bowl!'"
At Mama's Table is also filled with tips for even the youngest members of the family, with a section of weaning children.
"It's my favourite part," she says. "It just always feels like such a fun process and a fun time. I really miss it when it's over.
"Introducing them to flavours and different things they've never had before always just feels so special.
"It's just such an exciting time introducing them to the world of food. And the funny faces make it particularly worthwhile.
"The first taste of solid food in the little one's mouth, they're always just a little bit baffled as to what on earth's going on."
---
At Mama's Table by Rochelle Humes, Vermilion, £20, available now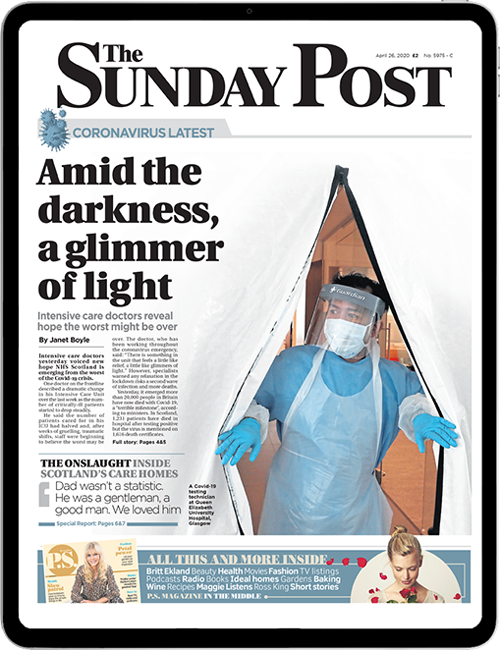 Enjoy the convenience of having The Sunday Post delivered as a digital ePaper straight to your smartphone, tablet or computer.
Subscribe for only £5.49 a month and enjoy all the benefits of the printed paper as a digital replica.
Subscribe