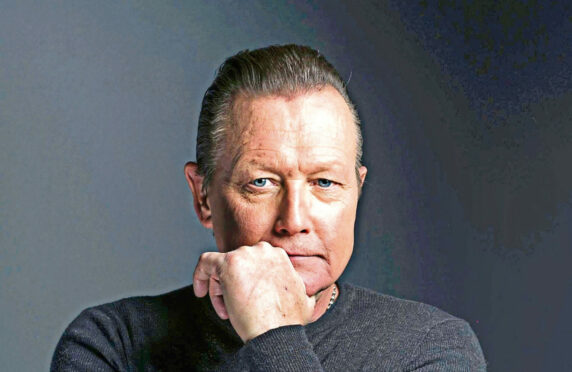 The Terminator 2 star talks heritage, Ray Liotta and the terrifying reality behind his latest film.
What is your background?
I'm Scots-Irish. My family were Lamonts and they fled to Ireland and changed their name to Patrick. We were some of the earliest settlers of the US. My ancestors were probably indentured servants who came over and got themselves a piece of America. My gran on my other side was a Wallace.
Have you ever visited Scotland?
Myself, my wife and our two kids did a two-week tour and we had a great time. I've travelled all over the world but this was one of the first times I've had a sense of feeling like I could live there.
I felt part of the place, we all did. I was very smitten by Scotland. We visited Skye – if you ever want to shut off society, that's a good place to do it. It was magical, man.
In your new film, A Mother's Fury, you play a parent whose son dies in a college fraternity hazing incident.
It happens all the time. I don't want to capitalise on a recent event, but there was just another one where a 19-year-old boy was killed by alcohol intoxication at a hazing party. It just goes on and on, these kids with alcohol, not knowing what it can do.
How did you get involved?
Siobhan Fallon Hogan, who plays my wife, wrote the film. I worked with her on the Demi Moore film Striptease and we became friends. Her character is an obsessed parent, tethered to her student son with phones and devices.
You were friends with Ray Liotta, who recently passed away?
We were best friends as far as actors go. Just a couple of weeks prior to his passing, we were trying to figure out how we could get together and have dinner.
It's hard in this industry to maintain friendships because of working on location. I was on a cross country motorcycle trip when my wife called and said: "Honey, Ray didn't wake up." It was devastating. It's a great loss and he's one of my favourite actors – he's loved by everyone.
You worked together on Cop Land?
We stayed in the same place while we filmed it and I would go to the gym and he was there, giving me the stink eye, those Ray Liotta eyes staring at me. I was intimidated by him as an actor and he did all he could to make me feel uncomfortable.
I rode to work with him one day and it was requested I never do so again. I couldn't quite figure it out. It didn't dawn on me that he was doing a character thing until we did this scene in a bar where he had to grab me and shove a dart up my nose. It was a brutal scene – I just let him slam me around.
When we finished filming it, and I was slumped against the wall, he got in my face and said: "What did you think of that, Terminator?" At that point I realised he had been messing with me for the entire movie.
He didn't want me to be comfortable around him until we shot that scene. From that point on, we were buds.
What do you think of Terminator 2: Judgment Day?
It's my equivalent of Ray's Goodfellas – both of us had big films early on in our careers and I never tire of talking about it. Everybody should be so lucky to have something like that in their career and I feel very blessed.
You did a lot of training for it?
We wanted the role to not have a lot of human characteristics. When I was running, I breathed through my nose, to be expressionless and to keep physical exertion off my face, which is hard. I've never been in better shape and I don't think I'll ever get back to it!
Is the movie still relevant today?
As artificial intelligence becomes more accepted it's even more relevant. Elon Musk says his No. 1 fear is AI and if he's worried about it, the rest of us should, too.
---
A Mother's Fury, from Signature Entertainment, is available on digital platforms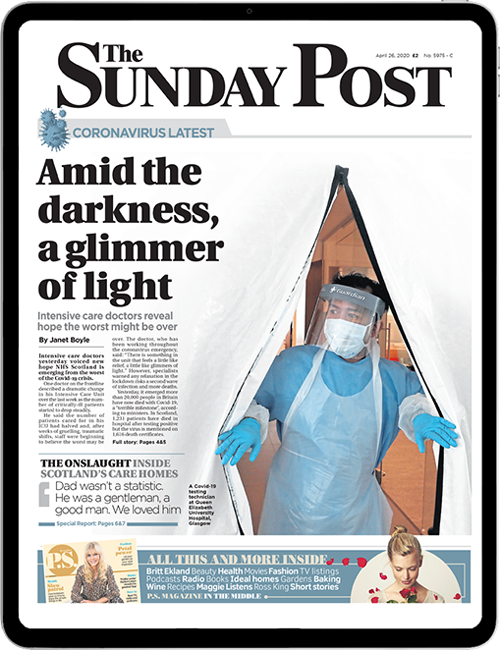 Enjoy the convenience of having The Sunday Post delivered as a digital ePaper straight to your smartphone, tablet or computer.
Subscribe for only £5.49 a month and enjoy all the benefits of the printed paper as a digital replica.
Subscribe