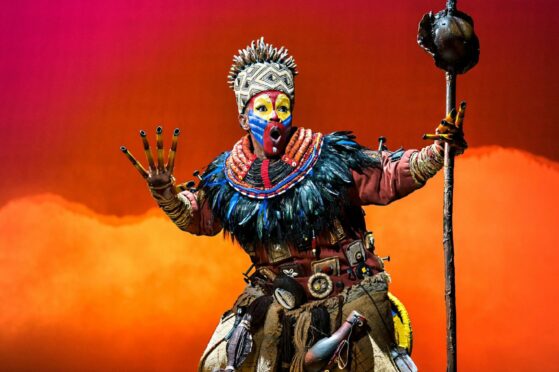 The Lion King was enjoying a record-breaking five-month run at the Edinburgh Playhouse in 2020 when the pandemic brought proceedings to an abrupt halt.
So it's with some delight the theatre announced the show's return, all things being well with Covid-19, in June for a further month's run of performances.
Leading the cast as Simba will be Stephenson Ardern-Sodje, who first saw the show as a 10-year-old boy.
He said: "I think for every young black boy – and the same with every young black girl who looks at Nala – it is the role. It's the role you look at and think, 'imagine'.
"More importantly, it's the role you see yourself represented in. To be able to step into those shoes, I feel like a torch bearer. Thinking about the Simbas who have come before, the Simba I saw, and now the torch has been passed to me. It feels epic.
"I'm half Nigerian on my dad's side and Nigerian culture is vibrant, very loud and very emotional. Music is such a big part of Nigerian culture, alongside community and family.
"This show represents so much of that to me. There are so many moments of black joy you don't really see anywhere else in the West End or many other places in theatre. It feels like a reconnection with that side of my family.
"Also, it's great to take that to people who have never experienced it, in places where you wouldn't usually experience that type of production. It reminds me of the touring productions I saw when I was a kid and now I feel I'm on the other side of that gap. I want to make all those young kids in those towns and cities know this could be their life, too."
For Ardern-Sodje, he has been acting for as long as he can remember.
"Growing up, I was one of the only non-white kids in my school, which makes you stand out," he continued. "I was very energetic. I was curious and it was a nice way to channel that energy. It was a way for people to understand me and I felt very understood on stage."
His big break came in one of the biggest recent musicals, Hamilton.
"I was singing in a choir and somebody posted in the WhatsApp group that Hamilton was having open auditions in London, so I sent a video of me singing and rapping. I was called in, got a recall and then another recall.
"I got down to the finals but they said because I'd never done anything else before, professionally, they weren't sure if it was the right time, but they wanted to keep in contact with me. Then they asked if I would consider training.
"So, because of the specificity of Hamilton, with the lyrics and rapping, they sent me to the Royal Academy of Music.
"It was a one-year Masters and I did the first two terms, then somebody in Hamilton was going on paternity leave, so they pulled me out to be in the show. I made my West End debut covering Hamilton, which was great."
Ardern-Sodje believes the uncertainty and doubts Simba experiences in The Lion King are similar to what we've all been feeling during the pandemic, and that's why he feels it's a perfect role to be returning to the stage with.
"He has a lot of vulnerability, self-doubt and self-criticism, and it's something all of us feel, now more than ever after having a year and a half of not doing the thing I trained for," he added.
"There's a lot of vulnerability in me – and I'm sure with so many other people – and I think it's a perfect role to come back from the pandemic with, because Simba starts in the place I'm starting in, too.
"A place of uncertainty, of retesting things with the body, the voice, the mind, in terms of whether or not we can still do what we thought we could do.
"Simba is a character who goes through that journey, so I'm fortunate to be able to go through it with him and come out the other side as he does – stronger and full of self-belief."
---
The Lion King, Edinburgh Playhouse, June 2 – July2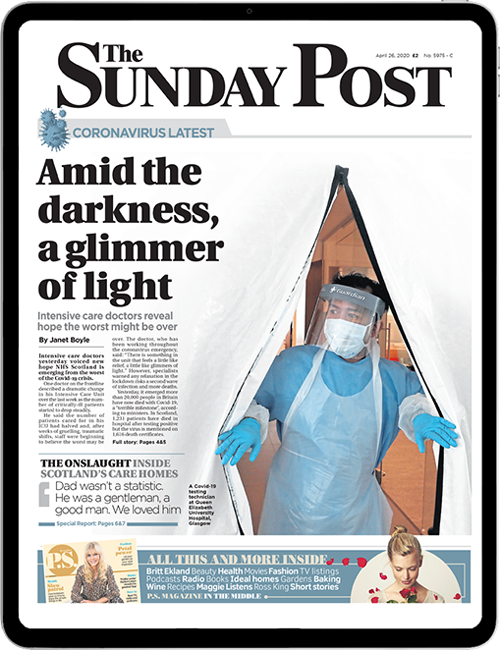 Enjoy the convenience of having The Sunday Post delivered as a digital ePaper straight to your smartphone, tablet or computer.
Subscribe for only £5.49 a month and enjoy all the benefits of the printed paper as a digital replica.
Subscribe