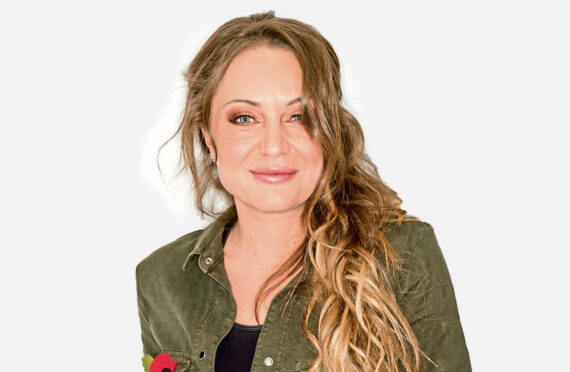 The ex-EastEnder on a religious pilgrimage in Portugal with six celebs.
How did you prepare for the pilgrimage?
I do a lot of walking and train most days in my home gym, so I like to think I was already strong, but I have scoliosis, so I had to wear a back brace some days to help with the weight of my bag. I also had long Covid, so I had a lot of vitamin IV drips before we left.
Was there anything else you should have done?
Bought a she wee. Weeing and generally going to the toilet was not fun in the bushes!
Was the experience emotional?
For me, not so much, as I am in a solid place in my life at the moment after years of trauma. So I was just happy to be there, in the beauty of the landscape, with beautiful people and I enjoyed watching them get their moments of enlightenment.
Millie Knight made me emotional sometimes just because she's so amazing and goes headfirst into everything with no fear – it reminded me of how I feel about my kids, especially my daughter Maiya, who is deaf and has the same take on life as Millie.
Is your religion something you have previously felt comfortable discussing?
No. This is the first time I have discussed publicly, at any length, my religion. I have been quite used to saying nothing in certain situations throughout my life because sometimes you think you don't want the bother. I will proudly tell most people I'm Jewish in all work situations, because for the most part, the people in my industry are welcoming and inclusive and Jewish sometimes, too!
It's more out of work or public situations that I will sometimes have to gauge whether it's something I should keep quiet. I have always told my kids if they are on the London tube, they should hide their Star of David necklaces because sadly some people will hate you for being Jewish.
But I decided it's time to stop doing that and be proud to be known for my religion. It's quite scary and leaves me feeling a little exposed and vulnerable.
Did you learn anything new about your faith?
My religion is rooted in family and kindness and generosity. Those are the foundations of my life, so I was reminded of that and validated that I don't have to be a strict or an Orthodox Jew to be a good Jew!
You spent two weeks with a group of strangers. Did you learn anything new about yourself?
That I'm happy. That is something which has eluded me for a while.
Did anything about the pilgrimage surprise you?
I was surprised by how much the entire country were so supportive of anyone going on the pilgrimage. People were so kind and welcoming. I was surprised by how many were at the big event in Fatima and just how much of a magical atmosphere it was.
What do you hope viewers will take away from this series?
I hope they will have a different view of me. I'm quite often remembered as the Ibiza party girl from EastEnders. It's nice to do something a bit more gentle and a bit more grown up. I don't ever want to lose that party girl, but I am a 46-year-old mum of two who loves walking and learning about other people on a deeper level.
Describe your feelings when you at the end of the pilgrimage?
The night-time vigil was breath-taking. I was really moved. I can't really put into words how special it was and I will be forever grateful I got to experience it. My emotions at the end of the pilgrimage were ones of happiness, love, contentment and utter joy. I came away so grateful for my life, my kids, my family and my community.
Would you do it again?
Yes, in a heartbeat.
---
Pilgrimage: The Road Through Portugal, BBC2, Friday, 9pm. All episodes available on the iPlayer now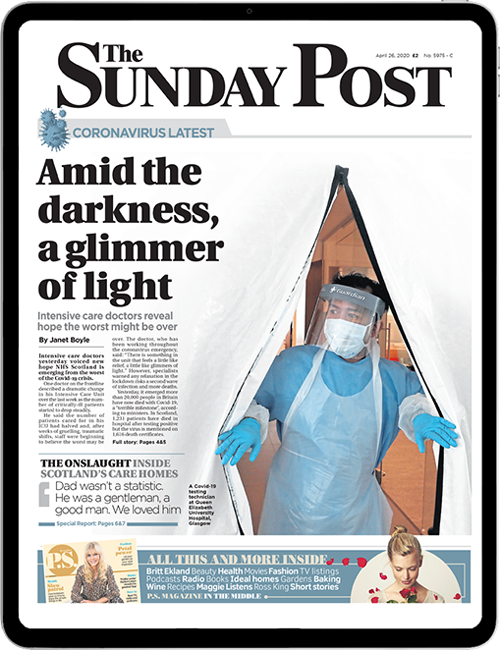 Enjoy the convenience of having The Sunday Post delivered as a digital ePaper straight to your smartphone, tablet or computer.
Subscribe for only £5.49 a month and enjoy all the benefits of the printed paper as a digital replica.
Subscribe