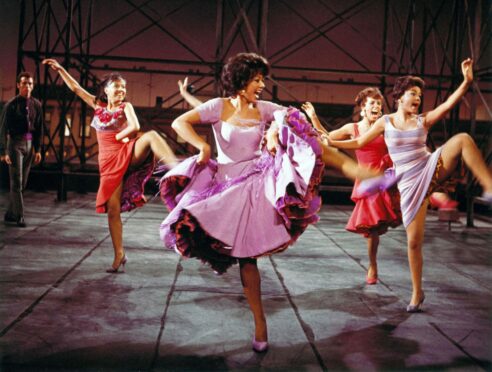 After a few decades in showbusiness I sometimes think I've seen it all. Compared to Rita Moreno, though, I'm just a rookie.
The 89-year-old has not only seen it all but done it all: she overcame racism and sexual abuse to make it in Hollywood. She dated Marlon Brando and Elvis Presley. She became one of the few people to win and EGOT: an Emmy, Grammy, Oscar and Tony.
Now the dazzling life of the star of West Side Story, for which she won best supporting actress back in 1962 (that's almost 60 years ago!) is being told in a documentary, Rita Moreno: Just a Girl Who Decided to Go For It.
It's a tremendous watch if you're interested in Hollywood history and even if you're not.
Contributors lining up to speak about Moreno's influence include Lin-Manuel Miranda, Morgan Freeman, Whoopi Goldberg and Eva Longoria.
"When I watched it back, I made a lot of sounds," Moreno told me, speaking about when she first saw the documentary.
"I kept saying things like, 'Oh my' or 'Jesus!' or 'Damn, that's good'.
"I went through some really rough times. I'd like to have started maybe 10 years ago. Or perhaps when the #MeToo movement started. That would have been a wonderful time. It would have been exciting and would have given me hope."
West Side Story star Rita Moreno on revisiting rape trauma in big-screen reboot
Her comments about the impact of #MeToo are all the more poignant given what happened to Moreno early in her acting career.
She was born in Puerto Rico before moving to the US. As a young actress she was sexually assaulted by her agent. Despite the abuse she experienced, Moreno persisted and became a much-loved performer.
She continued to work into her 70s and 80s and Steven Spielberg has cast her in his remake of West Side Story; he even created a brand new role, of Valentina, to include her.
"It's the strangest career," she explained. "It's like, 'God, she won't go away! She will not go away. I know what it is, it's because she's Puerto Rican…"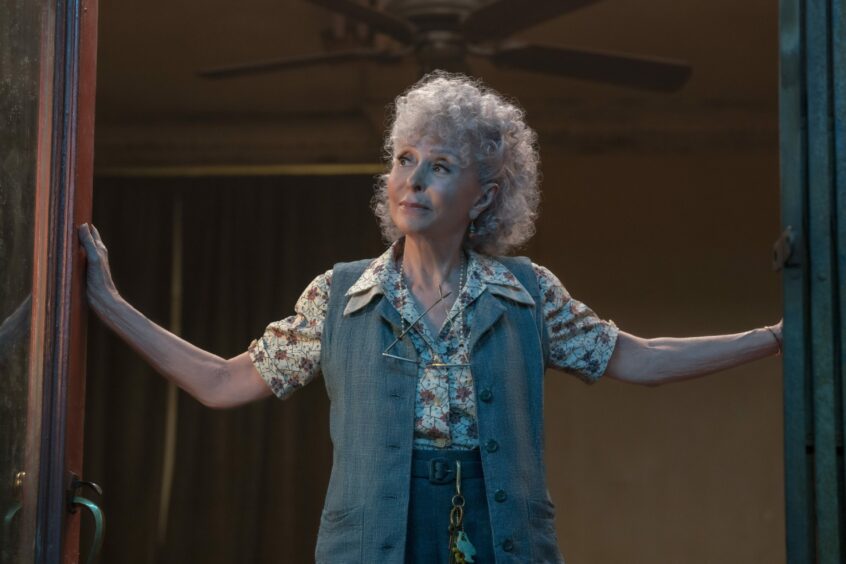 If Moreno is nominated once more for West Side Story she will make Oscars history. She would be the oldest nominee of any competitive Oscar; she would also be the first actor to win for a remake of a film in which she previously won an award; and finally she would be the first Latina actress to receive two nominations. Surely now Moreno must be able to draw some satisfaction from her life?
"Hell no," she exclaimed. "Why should I be that way? I'm a Puerto Rican, I have to suffer more!
"I tell you why it's not gravy. There's a matter of ageism in Hollywood. I have silver hair, why must women like me only be grandmothers? Do they have lives? Why can't someone at my age be a person who is a grandmother but also has other things. Like a job. Can she be a scientist or a lawyer?"
Well said, Rita!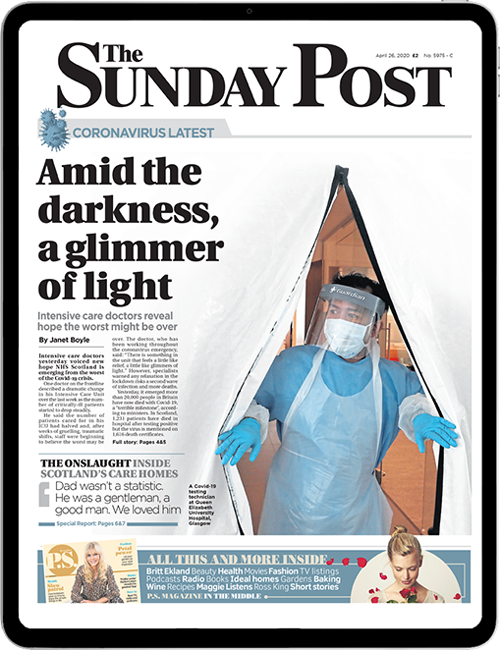 Enjoy the convenience of having The Sunday Post delivered as a digital ePaper straight to your smartphone, tablet or computer.
Subscribe for only £5.49 a month and enjoy all the benefits of the printed paper as a digital replica.
Subscribe