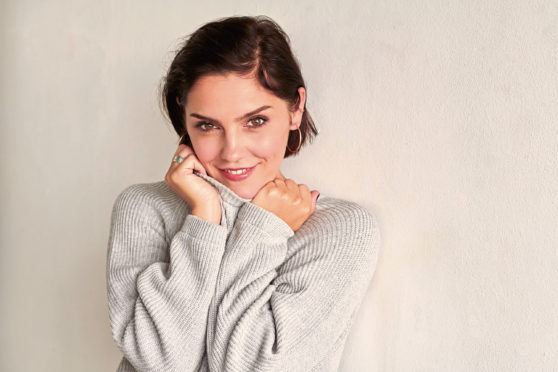 Annabel Scholey will appear in series two of Britannia, which begins on Thursday on Sky Atlantic at 9pm.
Here, she answers our questions…
---
Is it fun playing evil?
It's always great to be the baddy, it's always more interesting. I do tend to get cast in that way which I find brilliant because I'm the exact opposite. I was head girl at school and generally I was the most boring, non-partying type of person. But somehow I seem to be able to act like a reckless mess of a person quite well.
Your Britannia character is a bit nasty. Do people get wound up by her?
People are generally quite nice because, despite everything they seem to like her. I've got such short hair in real life, so I don't get recognised for her the way I do with The Split. I had a look online which you shouldn't do because you're dicing with danger in finding what people are saying about you. I won't say what most said, but I think folk love to hate her, which I really enjoyed.
How has your Britannia character Amena changed?
I signed up as a completely different character, but she got rewritten completely. But she's good because we find out a bit more about Amena, and we discover why she is the way she is. We had no idea why she was the way she was in the first series, now we're going to find out.
Do you like learning about history through your roles?
Yes, I love being an actor because you do get to go back through time. You get amazing costumes and wigs and you get as close to a time-traveller as possible. Britain at that time is a really interesting period because there isn't much known about it – so there's a lot of room for artistic licence…which the programme makers absolutely take.
Britannia deals with a rocky period in British history – do you follow the current ongoing rocky period in our history?
I am horrified at what's happening. It's so very sad. And I'm also married to a Northern Irishman. So we're very much involved. And he's from the border as well. We watch in panic and despair every night. It's a really worrying time. I just really hope that it gets sorted out in the right way.
Have things changed for the better for women in acting?
One hundred per cent. I got into the business in 2005 and was told I'd need to break through before I was 30, because after that, all the roles would dry up. I think there are so many more interesting parts for women in their 30s and 40s. When I got to 29 I was surprised at how it all opened up for me. So in terms of getting older, I feel like I can embrace it.