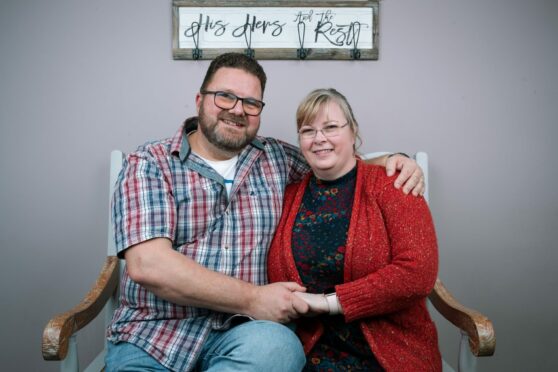 A shortage of carers and more children in need will pile pressure on a fostering system already struggling to cope, agencies fear.
Foster Care Associates Scotland (FCAS), one of the largest fostering groups in the country, has been looking for homes for scores of children since January.
The latest figures show more than 100 children in need of a foster home each month between January and May, with the highest monthly total reaching 131. The second half of the year for the agency has seen more than 700 referrals.
In Scotland, approximately 4,500 children were living with foster families on July 31, 2021. There are approximately 3,540 approved foster care households in Scotland. Every year hundreds of new foster families are needed in Scotland.
Agencies are hoping the John Lewis Christmas advert, launched with Who Cares? Scotland and Action for Children, will encourage more foster carers to sign up.
Amanda Lindsay, FCA Scotland's registered manager, said: "Scotland is in dire need of more foster carers, and we hope this year's John Lewis advert has gone some way in highlighting the need so more people realise the difference they can make, and start their own fostering journey."
Alister Brown, the executive ­director for fostering charity TACT Scotland, added: "Scotland desperately needs more foster carers, especially for teenagers, so the advert is a very timely and welcome spotlight on a vocation that is both vital and often under-appreciated. It shows the crucial role foster carers play looking after young people in the care system, and how they go the extra mile to make often traumatised children and young people feel safe and welcome, at a difficult time in their lives."
The Fostering Network's director in Scotland, Jacqueline Cassidy, said: "Across Scotland, we need around 500 additional foster families to make sure every child can stay with the right foster carer for them within their local area."
Cassidy said finances were an issue and the introduction of a national minimum allowance was needed in Scotland to meet the needs of children in care.
"All other UK nations have it," she said. "The Scottish Government committed to introducing it in its manifesto in 2016, but have failed to follow through. This is vital to enable children to flourish, ending the postcode lottery of care across Scotland and to counter the retention and recruitment crisis the fostering sector was already battling with prior to the cost of living crisis."
Marie-Claire Jones, ­communications director at Who Cares? Scotland, praised John Lewis for raising the issue. "A lot has changed in recent years with policy and legislation to improve the lives of care-experienced people. But in order to ensure every child and young person has everything they need to thrive, we need society at large to better understand care and embrace them in their communities.
"There are lots of misconceptions and stereotypes of care-experienced people that just aren't true. We hope that by John Lewis shining a light on the community it sparks a curiosity within the public to find out more and increase their understanding.
"Only then will we be able to make meaningful change and ensure each and every child has what they need to grow up feeling loved, safe and respected."
Meanwhile, agencies have called for people to consider fostering. "We are looking for individuals and families in Scotland who want to make a difference that lasts a lifetime to a child. Fostering transforms the lives of those in your care as well as your own," Lindsay said.
Brown added: "There is a major shortage of foster carers in Scotland, and TACT Scotland feels a national recruitment campaign for more much-needed carers is overdue."
---
'We love them like our own'
The John Lewis advert showing a middle-aged man painfully learning to skateboard to help break the ice with his teenage foster daughter has brought a lump to the nation's throat, writes Tracey Bryce.
But, for foster carers Iain and Elaine Polk, it brought back memories of the first time they welcomed a vulnerable child into their Cumbernauld home 15 years ago. "I definitely choked up when I saw it," Elaine said. "We've been foster carers for a long time, but it really brought the memories flooding back of opening the door and seeing a child standing there. It's an emotional time, every time."
The Polks have cared for 13 children over a decade and a half – and say it had such a positive impact on their lives, and that of their own three children.
"We've loved every minute," Iain, 53, said. "I always say to people fostering isn't a job, it's not a career, it's a way of life – and the best one there is."
As Iain and Elaine's children reached the teenager years, the couple decided the time was right to think about helping less fortunate youngsters. "It's very common to foster when you have your own children, but everybody has to be ready," Elaine, also 53, said.
"Initially it was myself that introduced the idea. When our children were young, I stayed at home with them and I loved it. I think it was one of the happiest times for me. I minded other children too. I think it was a time, with our own children growing up, that I wanted to get back. And that's where our conversation started."
Iain added: "Elaine was sold on the idea well before me, but we went to an introduction evening and that changed my outlook. It was heartbreaking, emotional and really brought home some of the difficulties the children were facing."
With their own children aged 13, 15 and 17, they were old enough to grasp the concept and appreciate it would change the dynamic at home.
"They understood and supported the decision," the couple said. "They knew that they had a happy life here, and wanted to be able to give that to another child."
Elaine – birth mum to Connor, 32, Kaitlin, 30, and Shannon, 28 – said welcoming a foster child was very much like the John Lewis ad. "You've got that excitement but you've also got the nerves and the worry. Will they like us? Will they like our home? Will everybody get on?
"You've got to remember you're not just going to get a child knocking on your front door, and then they're going to be so glad that they've got a home…that's not how it works."
Elaine and Iain have fostered 13 children so far, some staying for a month and others 13 years. They switched from interim to longer-term care, largely as,
after forming such a close bond with some of the children, they found it incredibly hard and emotional to say goodbye.
They currently foster two children, aged 16 and 17, long term, with the eldest feeling so at home with the Polks that he recently officially adopted their surname. The children have disabilities and learning difficulties that presented some challenges, but Elaine and Iain, who gave up his job as a mechanic five years ago to become a full-time foster carer too, say they wouldn't have it any other way.
"They're part of the family," Elaine said. "Even when they come out of foster care, they'll still be our children.
"Every child is different, and we have to take our lead from them. But we do love them as if they are our own, and don't treat them any differently from our own. It's the same house rules and they have the same boundaries. We feel when a child comes to us they need that stability of a family."
Elaine added: "You've got to take and spend the time with each child and work out what they need."
And, while he hasn't taken up skateboarding, Iain can regularly be found dressing up as Santa, going on rollercoasters…and doing things he would never have dreamed of before if it makes the children happy.
"It keeps us young!" he said. "I never thought at over 50 I would still be climbing trees, but it has been known!"
The Polks are counting down the days to Christmas, which they say is a particularly special time. But, equally, they've looked after some children for whom Christmas has been overwhelming. I remember one year a child came to us just before Christmas.
They were so overwhelmed, it took until the 27th of December for them to open all the presents.
"We have such a bond with the children living with us now that Christmas is magical. And we're looking forward to it. Our children come back to us and we all bake cookies and Skype my daughter who lives in America and she makes cookies at the same time. Christmas is a lovely family time for us – and, with a bigger family, it's just even better.
"But really, every day for us is like Christmas! We feel the magic all year round."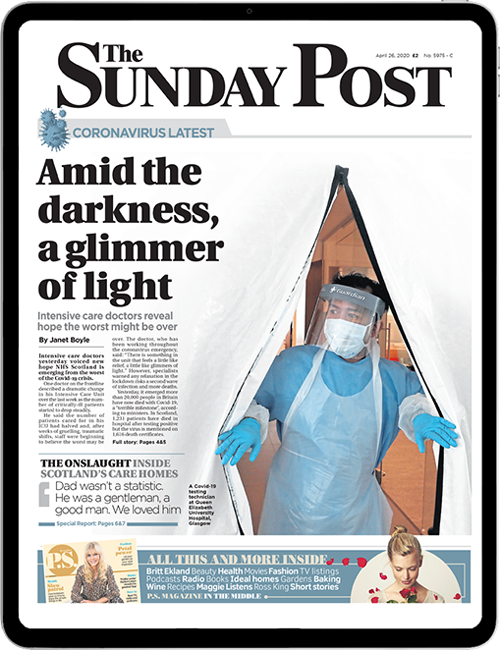 Enjoy the convenience of having The Sunday Post delivered as a digital ePaper straight to your smartphone, tablet or computer.
Subscribe for only £5.49 a month and enjoy all the benefits of the printed paper as a digital replica.
Subscribe