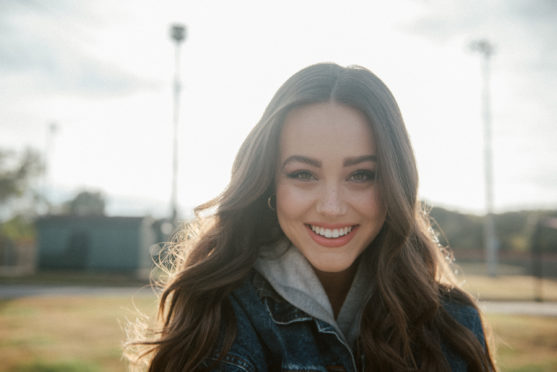 If results from her mum's ancestry test are to be believed, rising country star Bailey Bryan is probably about 20% Scottish.
As a result, the 21-year-old is pretty excited to be heading to Glasgow's Oran Mor next week for her first ever gig on these shores, supporting fellow country stars LANCO.
"I feel like this is where I belong!" she laughs, chatting to The Sunday Post before she jets across the Atlantic. "The only place I've ever been in the UK is London so I'm looking forward to seeing more."
Named last year on Billboard's list of 15 Country Artists to Watch – which labelled her style 'country for the Snapchat generation' – Bailey signed a publishing deal aged just 15.
Growing up just outside of Seattle, a hotbed of music from its current hip-hop and indie scenes to the days of Nirvana and Pearl Jam's grunge, she can't remember ever wanting to do anything with her life other than music.
"It was really cool, I had access to all sorts of music," she recalls. "I grew up in a small town which made me relate to country music but I also had rock music, hip hop… My parents loved to listen to everything and I grew up singing in church. I was really exposed to all of it."
Like many female singers her age, Taylor Swift proved to be a huge inspiration, and Bailey almost literally followed in her footsteps, taking the plunge of moving to Nashville when she was 17.
"She was definitely one of my first songwriting influences and a huge part of why I got into country," she says. "I really got into songwriting and learning guitar when her first album came out and my dramatic teenage self connected with it so deeply! That's what solidified the country thing for me.
"I heard that Nashville was where she got discovered and thought, that's where I have to go! I want to be her so I will go where she went!"
It's not just the Nashville country sound that's evident in Bailey's music. The unique style she's crafted ahead of an EP release later this year melds together her huge melting pot of influences.
"I'm finally starting to figure out how to incorporate my different influences in a way that's really true to me," she says. "Anyone can throw an 808 onto a country song and call it pop-country, throw a banjo onto a pop song and call it genre-blending, but I feel like my influences go really deep.
"I really want people to understand who I am not just through the lyrics but the production. I'm the least technical person in the world, I play guitar chords and don't know what they're called, but I found a producer who was willing to let me sit in a studio with him for months and just bother him with questions and trying to get my ideas across.
"We listened to a lot of Post Malone for inspiration, his production is so unique and blends a lot of sounds. SZA is one of my favourites but then we also went back to the Dixie Chicks for the organic stuff I grew up on. My process goes all over the place."
Hip-hop infused country has proved a surprise hit in recent weeks, with rapper Lil Nas X hitting the top ten after lassoing Billy Rae Cyrus in to remix his song Old Town Road.
And Bailey reckons if that "crazy, weird blend" can be a bestseller, her sound should be just fine.
"I love Old Town Road," she laughs. "I don't care what anyone says. For me, I decided to be fearless with genre-blending on my new project, I decided to quit overthinking it and just make sounds I like.
"If you're not making music for yourself first, I don't think people will connect with it."
"In Nashville it feels like there are a lot of rules, even though there aren't, so when that song came out I thought, if Old Town Road can be a thing and people will like it, my stuff will be no problem!"
Writing every track on her upcoming EP, Bailey involved herself in all parts of the process of making the album.
With her fingerprints all over it, it's natural that the music will be very personal to Bailey.
She explains that most of the tracks were written over the past year and a half and related to her "processing" where she is in life.
"Between releasing my last project at 18 and now at 21, I changed and grew so much," she says. "On the EP I talk about how weird it is to be 21, I have one song that starts with the line "half of my friends are getting married, the other half are at the bar" I feel like that's the perfect way to describe the place I'm at in life.
"I'm looking round all the time like, what am I supposed to be doing, who am I supposed to be right now? I feel like that's a huge part of being this age and the EP is me processing that."
Throwing a considerable spanner in to the works of figuring it all out is the still surreal fact that she's living out her childhood dream, releasing songs and touring the world with her music.
"I think it's super easy to get caught up in the process when you're at the place I'm at," she admits. "I have so many goals and feel like I've got a long way to go so it's easy to overlook the coolness of the moment.
"I always try to check in with myself from time to time. If my thirteen-year-old self knew that I'd do an interview with Scotland and then go there and do a show she'd freak out!
"I can be really hard on myself and have tunnel vision on the future but the fact I can do this for a living and it's legitimately all I've ever wanted to do. I can die happy now essentially!"
---
LANCO and Bailey Bryan, May 5, Oran Mor, Glasgow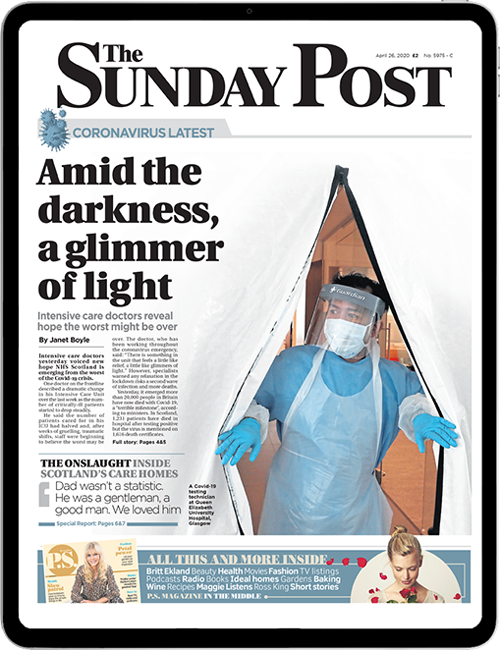 Enjoy the convenience of having The Sunday Post delivered as a digital ePaper straight to your smartphone, tablet or computer.
Subscribe for only £5.49 a month and enjoy all the benefits of the printed paper as a digital replica.
Subscribe