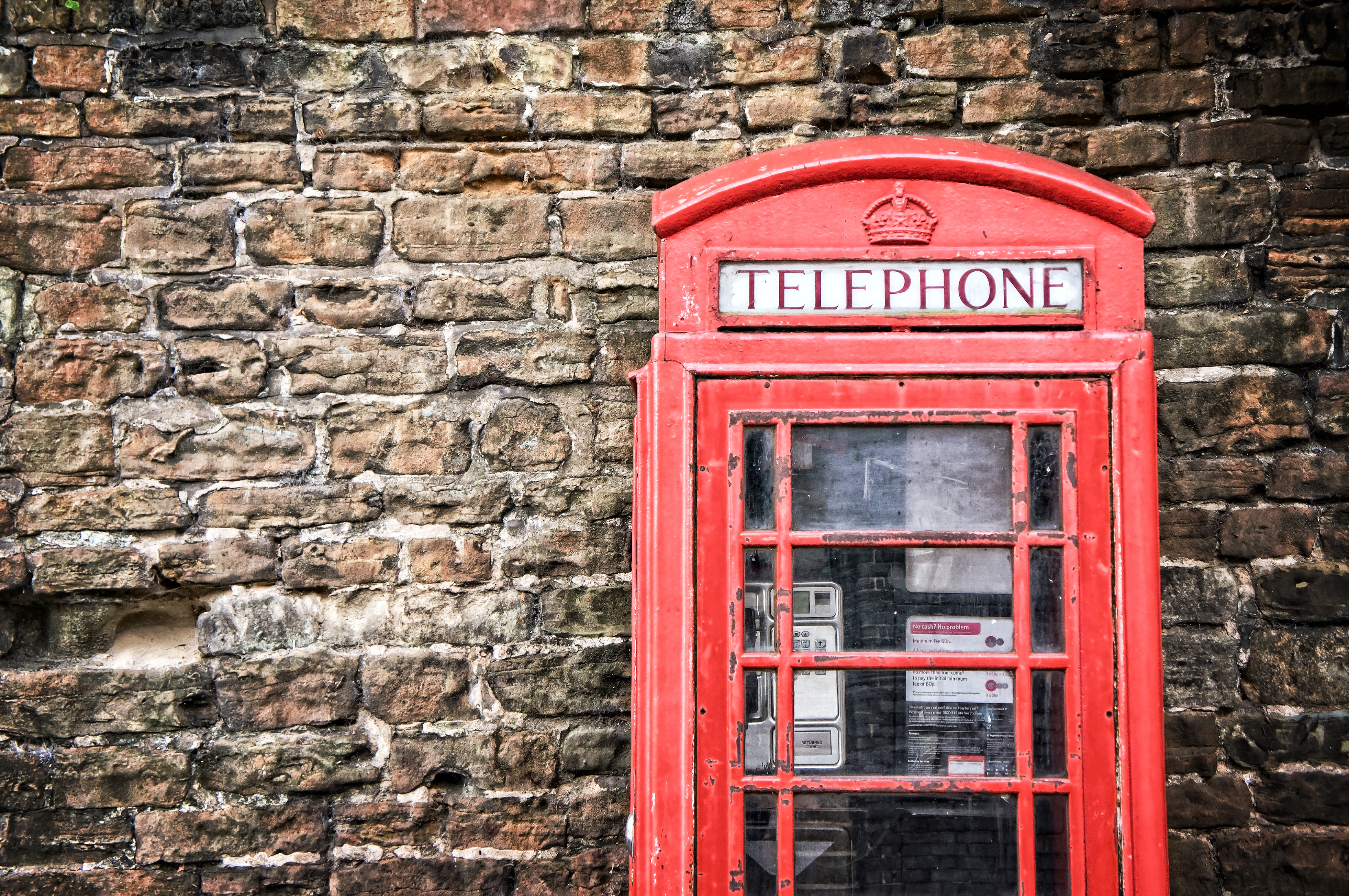 THEY are every bit as iconic as London buses, Buckingham Palace or postboxes — and the good old British phonebox has just as many stories to tell.
It's kind of sad to think that today's kids, born in the age of the mobile phone, may never have had the unique pleasure of using a traditional red phonebox.
Now, though, a wonderful new book takes a fascinating in-depth look at this true British icon.
"The call office, sometimes known as a silence cabinet, was rather basic in appearance and structure," say the authors, Nigel Linge and Andy Sutton, of a very early version, which lacked the famous glossy-red paint.
"Resembling a small wooden hut or sentry box, it had separate speaking and receiving parts, and you had to be connected via an operator."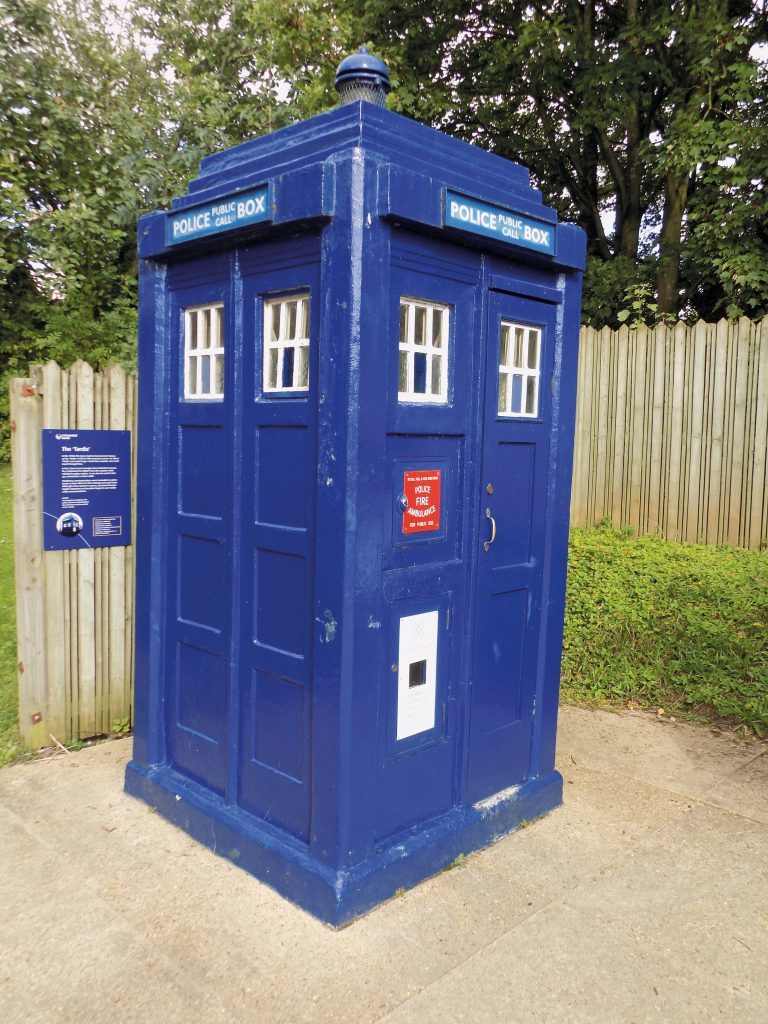 Before the red appeared, the colour blue became synonymous with making public phone calls.
"By 1907, the National Telephone Company operated 7,800 call offices throughout the country, and their blue bell logo was often accompanied by the words: 'You may telephone from here,'" Nigel and Andy reveal.
"In February of that year, the important role that a call office could play was aptly demonstrated when Josiah Mills, a labourer, was rescued from drowning.
"The newly-installed call office on Norwich Thorpe railway station was used to summon help."
In 1912, the General Post Office wanted to standardise how phoneboxes looked, but early plans were put on hold after the outbreak of the Great War.
Finally given the go-ahead, many local authorities were still wary about the kiosk K designs, as they didn't always blend in with the look of a village, town or city.
"In July 1925, Eastbourne Corporation wanted two kiosks — one to be located at the Redoubt Bowling Green and the other at Hampden Park," say the authors.
"These two sites were close to a bowling pavilion and a tea pavilion, both of which had thatched roofs.
"Consequently, the two K1s that were supplied came embellished with their own thatched roofs!"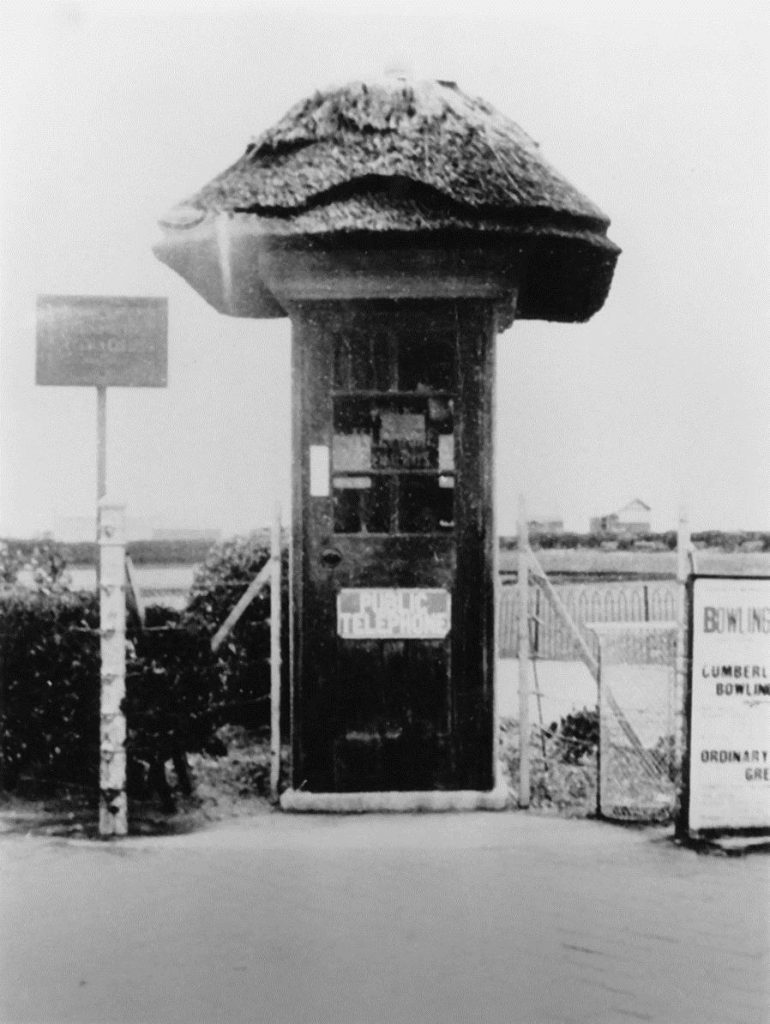 Many years later, an offended person wrote to the Eastbourne Chronicle, saying: "The result was rather quaint, for the box was a cross between a Chinese Pergola and a mushroom.
"Now I see the thatched roof has gone and in its place is one of those horrible-looking red phoneboxes, which clashes with all the green hedges and grass."
Just like trainspotters, there are many people out there who like to set eyes on our phoneboxes, and take notes and photos of them.
The Soane Memorial at Old St Pancras Churchyard has been the subject of many a photo — it is, after all, the original shape that inspired our red phoneboxes.
Architect John Soane designed the tomb for his wife and himself in the churchyard, at one of the oldest Christian sites in Britain.
Later, Giles Gilbert Scott was inspired by it for the look of his phoneboxes, the ones we know and love to this day.
It's not just the way we make phonecalls that has changed. Many phoneboxes included stainless steel grille trays alongside Bakelite telephones, where a caller could place their lit cigarette or pipe while dialling.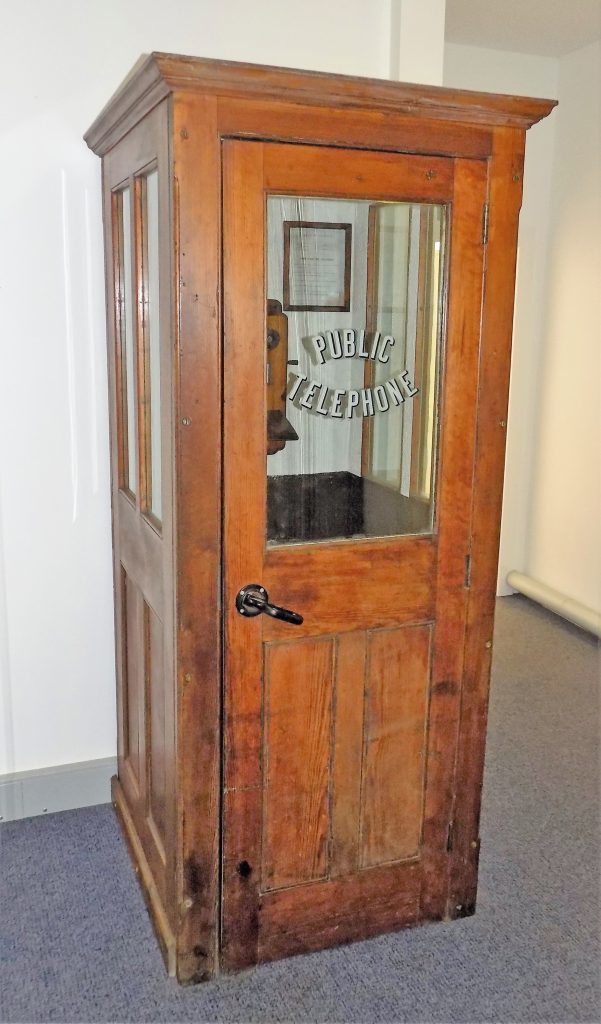 Your ash fell through the grille, and you could happily puff away in this tiny confined space. Times have, indeed, changed.
As any Doctor Who fan will be only too well aware, the old police boxes have been a much-loved part of the British landscape, too.
"Inside was a wheel or handle, and turning or pulling sent a specific number of electrical pulses along a wire to the local fire station," say Nigel and Andy.
"The first system of this type installed within the UK is believed to be that provided by the Glasgow Fire Brigade in 1878.
"A fire officer could plug a Morse key into the activated alarm point and communicate with the fire station."
Police forces soon experimented with newer, faster communications methods of their own, although nobody would've dreamed that a time-travelling Doctor would use their fancy new blue boxes.
The police versions were preceded by blue pillars.
"In 1932, the GPO announced their PA1 Police Pillar," say the authors.
"These cast-iron posts had a triangular head with a light on top. On the column was a first-aid box and then, within the head, two telephones."
The AA and the RAC, too, would come up with phoneboxes for other very specific tasks, in their own livery, but it was the red ones we'd mostly see.
Alas, as with most things in life, the demands of the modern age caught up and people demanded the kind of gadgets that would let us get in touch 24/7.
You can keep all your fancy, tiny, photograph-taking, text-messaging smartphones — the shiny red phonebox will always be the best!
The British Phonebox, by Nigel Linge and Andy Sutton, is published by Amberley, ISBN No. 978-1-4456-6308-1, priced at £14.99.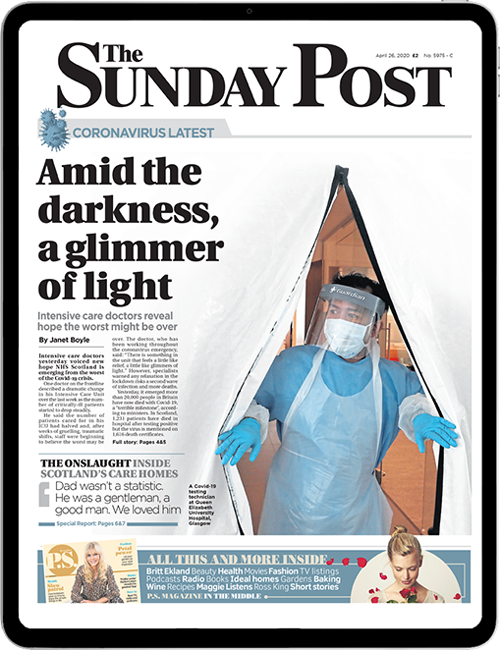 Enjoy the convenience of having The Sunday Post delivered as a digital ePaper straight to your smartphone, tablet or computer.
Subscribe for only £5.49 a month and enjoy all the benefits of the printed paper as a digital replica.
Subscribe