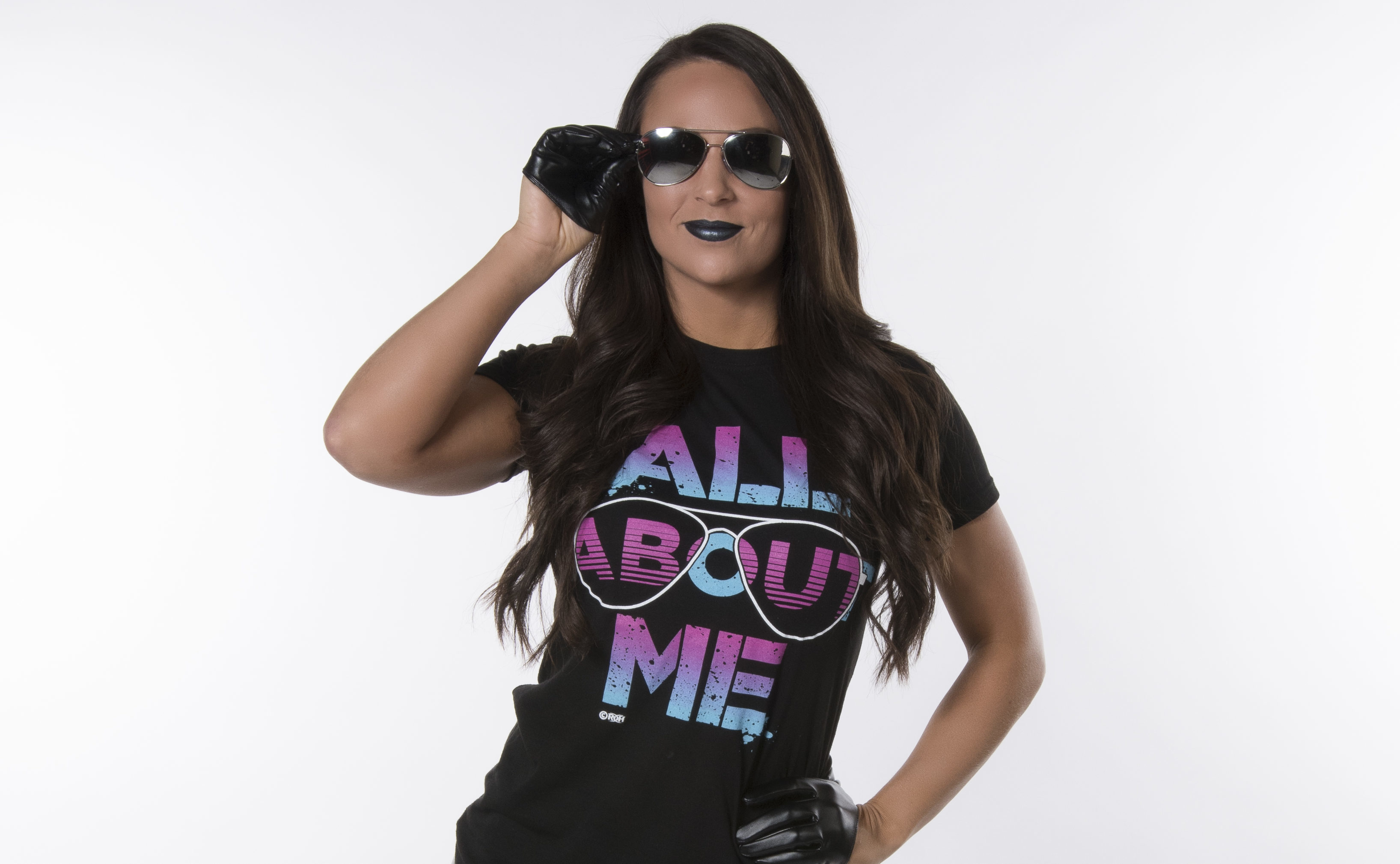 "IT'S all about me" is Australian wrestler Tenille Dashwood's catchphrase – and it's how she's approaching her career since leaving the WWE and heading onto the independent scene.
Formerly known as Emma, the 29-year-old has shone since reverting to her own name and competing for promotions across the globe.
And amid festival season in Edinburgh, there'll be another attraction in town as she takes part in wrestling giants Ring of Honor's latest UK show.
"I'm very excited to be coming back and especially so soon since we had such a great time last time." she says, having visited the city on a previous tour back in May.
She admits travelling is a perk of the job – and her 1.6 million followers on Instagram would be forgiven for displaying a few pangs of jealousy when seeing snaps from the stunning locations she visits across the world.
Tenille adds: "I love to travel and I make a must-do list whenever I go somewhere. One of my favourite things to do, apart from the wrestling, is to try and make memories and enjoy myself.
"If I'm going to go to Scotland I'm going to try to see something cool, eat something Scottish, go to the local favourite places and that's what my trips are all about. But I'm a bit scared to try haggis!"
While she may be afraid of our national dish, in the ring Tenille will take on all challengers.
And she admits she was desperate to get back into the ring after leaving WWE last year, having to wait three months before being allowed to compete with other promotions.
"It's a long time, especially when you can't do anything," she says. "My dates for wrestling started the day that I could wrestle again. The first show that came after that I was on and I've worked non-stop since then.
"I was very determined and excited to get back in the ring and do it on my own time and schedule and to get out there and work for all these companies around the world.
"It's been really rewarding, doing everything and feeling alive and excited by wresting again. It's just going to get bigger and better."
There was never any thought of quitting and trying something new – after all, this was an industry she'd devoted most of her life to.
She started training aged 13, and at just 19, she made the big move from Australia to Canada to follow her dream of making it as a wrestler.
Her hobby turned into professional training with the likes of Lance Storm, gaining experience, networking and competing for a number of promotions in North America before winning a contract with WWE in 2011.
After several years with WWE, she was released by the company in October of last year.
Plenty of booking requests followed, and now she's loving being part of Ring of Honor, saying it was perfect timing for her with the introduction of the new Women of Honor Championship.
"It's something special for me to be a part of," she enthuses. "Ring of Honor are really investing time and effort into the women's division and things have been great, especially being able to tour with them across the US, Canada, overseas.
"There's an array of talent and different competitors I haven't faced before. I've got some first ever opponents on this tour so I'm really excited for that."
Tenille was involved in WWE's 'women's revolution' several years ago and female competitors in the company and others around the globe have fought for and received bigger opportunities to show they're every bit as talented as their male counterparts.
"Everyone knows how far women's wrestling has come and I think a lot of us always had those big goals in mind but they didn't necessarily always seem possible," says Tenille.
"Now we're starting to see things happen and break through barriers. For me personally, I've been able to main event a number of independent shows outside Ring of Honor I've been doing as well. It's been really exciting for me to do that for women's wrestling and to have that opportunity."
Tenille got more involved with crafting her character, designing her merchandise and selecting the best entrance music as she became more hands on with her wrestling persona in the past few months.
Outwith wrestling too has come plenty of opportunity to create something of her own.
Her love of travelling and new experiences is something she's hoping to factor into one upcoming project.
Taste of Tenille, a YouTube cooking show she's previously put together, is set to be resurrected in a more advanced version featuring fitness, health, and cooking tips as well as insights from her various adventures.
She's currently in talks to make it all happen, but back in the squared circle, she has her sights set on lifting the Women of Honor title.
"It's a big goal for me to accomplish. It's just a matter of time before I become champion," she says confidently.
There are also a few opponents she's got her eye on for future bouts, including Scots star Viper.
The ICW women's champion, also currently starring on ITV's WOS Wrestling, is someone the Australian can't wait to face.
In Edinburgh, however, the Ayrshire grappler will be Tenille's tag team partner against Chardonnay, and another Scots ICW and WOS star, Kay Lee Ray
JUST ANNOUNCED: @Women_of_Honor Tag Match at #HonorReUnited: Edinburgh!@missviper91 & @TenilleDashwood vs @ladyCDarcy & @Kay_Lee_Ray

Th Aug 16 @Ed_CornExchange
Get your tickets now: https://t.co/pHfE4JwYcu
Info: https://t.co/MTgCtUHsh4 pic.twitter.com/7NhUXAiOAk

— ROH Wrestling (@ringofhonor) August 2, 2018
"There are so many [dream opponents] and I know I have some really exciting matches coming up," Tenille says.
"Someone I haven't wrestled yet and that I'm excited to would be Viper. I have a match coming up with her so I'm excited for that one.
"I could write a big long list – it's been eye-opening this past year seeing all the talent that's out there. That's why I think women's wrestling is so popular and it's a good time for me to be involved in it."
As well as looking for new foes, she also keeps an eye on a few old pals from down under, including current WWE SmackDown Live stars Billie Kay and Peyton Royce.
"I've known them since back in Australian and they're killing it right now," she says, full of pride.
"It's really cool for me to be one of the first ones that almost made people realise that it was possible – especially coming from Australia which is so far away.
"We catch up all the time and I'm so proud of them and excited for all the opportunities they're getting now."
Ring of Honor: ReUnited Tour, Edinburgh Corn Exchange, August 16
For those who can't attend the show live, ROH Honor Re-United Tour will be available exclusively on the FITE TV platform. Visit www.FITE.tv for more information.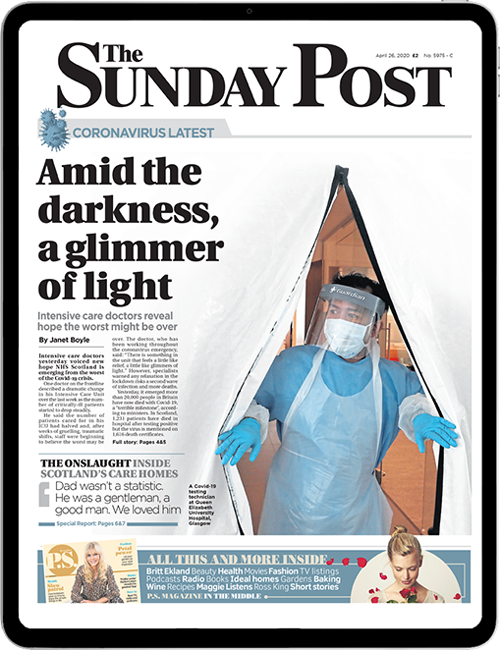 Enjoy the convenience of having The Sunday Post delivered as a digital ePaper straight to your smartphone, tablet or computer.
Subscribe for only £5.49 a month and enjoy all the benefits of the printed paper as a digital replica.
Subscribe