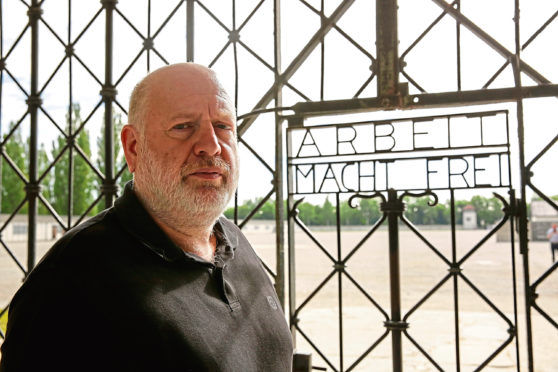 Appearing on the genealogy series Who Do You Think You Are? often proves to be an emotional experience, but it had a particularly profound effect on Robert Rinder as he learned more about his grandfather's experiences during the Second World War.
Now in his two-part documentary My Family, The Holocaust And Me With Robert Rinder, the presenter is helping three more families whose lives were touched by the atrocity to retrace their relatives' footsteps and discover what really happened to them.
This year marked the 75th anniversary of the liberation of Auschwitz-Birkenau. As we move further away from the Holocaust, there are fewer survivors left to tell their stories, but as Robert points out, the trauma continues to affect subsequent generations.
As well as uncovering individual stories, the programmes reflects on what it means to be the child or grandchild of Holocaust victims and survivors.
In the opening episode, Robert meets two different British Jewish families who want to fill in some of the gaps in their knowledge of their history.
Bernie Graham remembers that when he was a child, his grandfather would point to his missing eye and say "Nazis", but he doesn't know what happened to him. Now, he is travelling to Germany, where his family lived before the Second World War.
There he discovers the horrific truth about his grandfather's injury and the disturbing story of how his grandmother was forced to pay for her own transportation to an extermination camp in Poland.
Sisters Natalie and Louisa Clein know that their Dutch Jewish grandparents survived the Holocaust, but have only been told that their great-aunt Els "died in the war".
They know little about her fate, so they travel to the Netherlands, where they discover that Els was a famous dancer before the war, but a cruel twist of fate would thwart her chances of survival.
It turns out there is also more to their grandmother's story, as they find out about her incredible work with the Dutch resistance.
Robert is also undertaking a journey of discovery as, after visiting his paternal grandfather, he learns the name of the town his family came from in Lithuania. The trail takes him from there to a town called Voranava, in what is now Belarus. He visits the site of a mass grave, which he describes as "the most articulate expression of human evil I've ever come close to".
---
My Family, The Holocaust And Me, Monday, 9pm, BBC1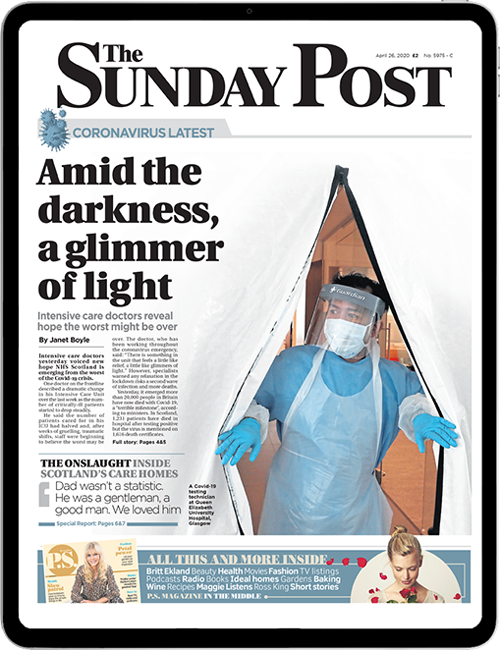 Enjoy the convenience of having The Sunday Post delivered as a digital ePaper straight to your smartphone, tablet or computer.
Subscribe for only £5.49 a month and enjoy all the benefits of the printed paper as a digital replica.
Subscribe