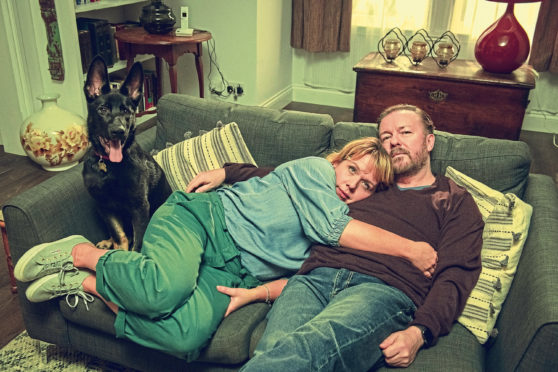 Wouldn't it be thrilling to say exactly what you wanted?
No more having to worry about offending anyone – just letting loose with your thoughts, whatever they may be.
Especially as there are a host of new annoyances in 2020.
That neighbour timing your allotted daily exercise? Give him what for.
Telling people off in as mean a fashion as possible is roughly the premise of Ricky Gervais's After Life, which returned to Netflix for a second series on Friday.
In it, he plays a man who says whatever he likes to people, because he's angry at the world after his wife dies.
It's this tragedy which motivates his character and makes you sympathetic when he does things such as calling children names or telling people to kill themselves, all for rib-tickling chuckles.
You get the feeling multi-millionaire Gervais, who revels in posting pictures of himself on Twitter smoking a cigar, with a caption like "Did I offend you?", isn't motivated by much other than simply enjoying this sort of joyless bullying.
The first series of After Life saw Ricky's character learn some trite life lessons – or rather begin telling others about how wise he is – so it'll be interesting to see where this series goes.
Alternatively you could recreate your own version of After Life.
The next time someone leans a bit too close to you to get the last of the handwash in Tesco, simply swearily tell them how awful they are before reciting the type of trite cliches found in the Big Book Of Native American Wisdom with a sad, far-away look on your face.
You'll probably be enjoying your own After Life quite soon after.
After Life, Netflix, streaming now
---
Priest School, BBC Scotland
Who better to do a documentary about Scots in Italy than Daniela Nardini?
She narrated Priest School, BBC Scotland's rather laid-back documentary about the school which has trained the Catholic clergy for 400 years, The Scots College in Rome.
Or Il Pontificio College Scozzese, as Daniela explained it is called in Italian.
If anyone should know, given her Scots-Italian family history, she should.
One of the most common questions asked of seminarians, as trainee priests are known, is if they can drink alcohol.
Given the amount of times we're shown them stocking their fridge with bubbly and drinking at functions, that's an earthly delight that doesn't appear to be off-limits.
Or, as Daniela called it, apperativi…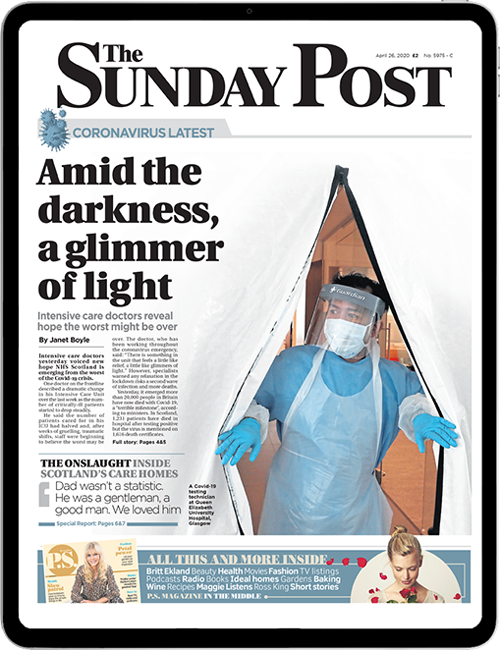 Enjoy the convenience of having The Sunday Post delivered as a digital ePaper straight to your smartphone, tablet or computer.
Subscribe for only £5.49 a month and enjoy all the benefits of the printed paper as a digital replica.
Subscribe