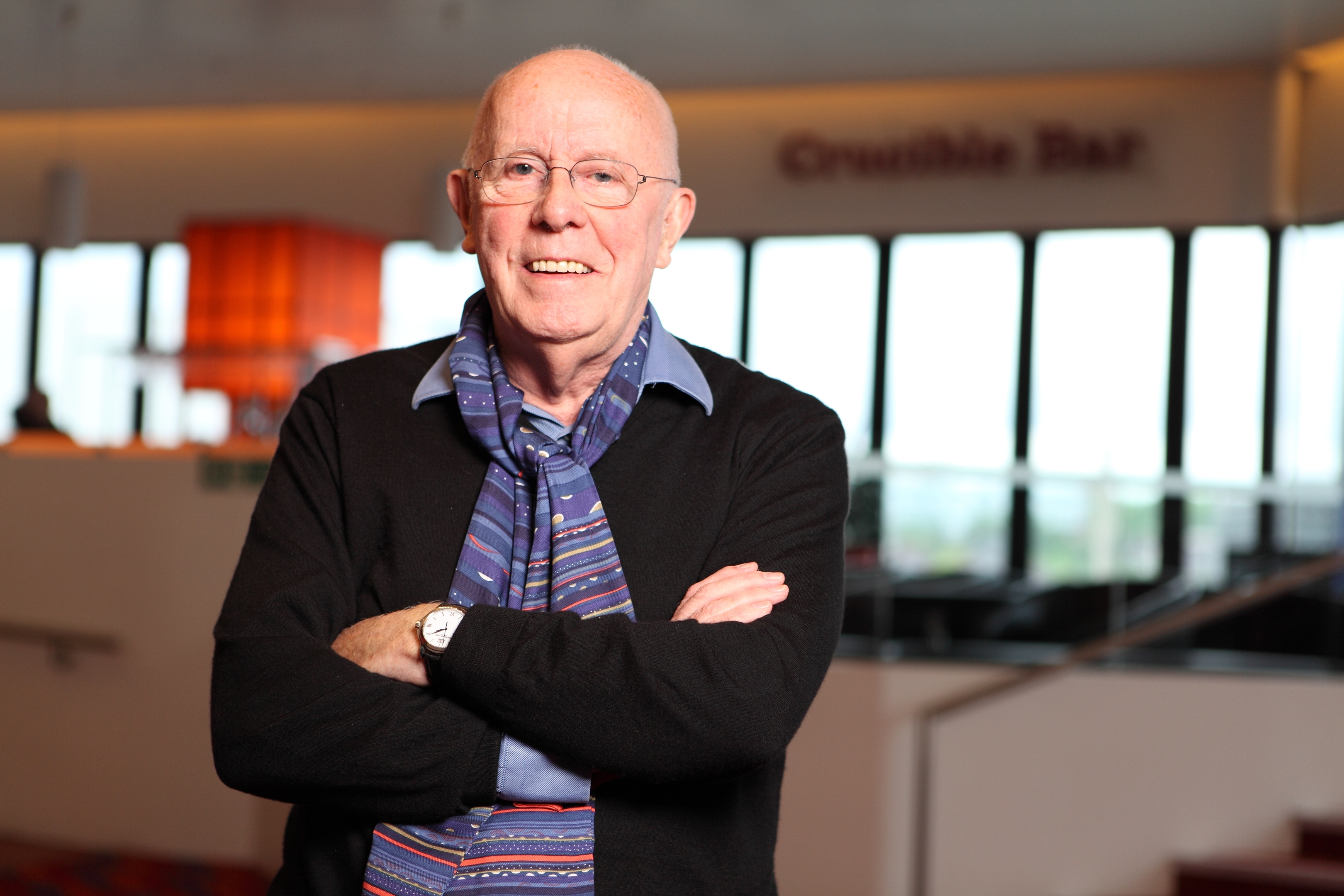 RICHARD WILSON is one of Scotland's best-loved actors.
Born in Greenock, the 80-year-old has starred in Crown Court, Only When I Laugh, Tutti Frutti and Merlin in a long screen career.
He is also an accomplished stage actor and director, but is best known as Victor Meldrew, the grumpy OAP from One Foot in the Grave.
Despite the character being killed off 16 years ago, Richard has decided to resurrect him for this year's Edinburgh Festival Fringe.
He'll perform one of the show's most famous scripts, The Trial, which featured only the character of Victor, and will then take questions from the audience in I Don't Believe It! An Evening With Victor Meldrew at Assembly Roxy from August 16.
Here, Richard looks back at the 10 most defining years of his life.
---
1936: Greenock childhood
I was born in this year in Waverley Street in Greenock, but we moved soon after to Dunlop Street.
Most of my childhood was spent there, opposite the prison fields. I can remember the days when prisoners used to pull the plough and the warden was almost like the farmer.
I don't think I ever saw the prisoners being whipped but it was still quite barbaric. It was only when I was older I realised what I had seen.
My friends and I used to go into those fields and steal the turnips, which I recall being pretty tasteless.
1941: The Blitz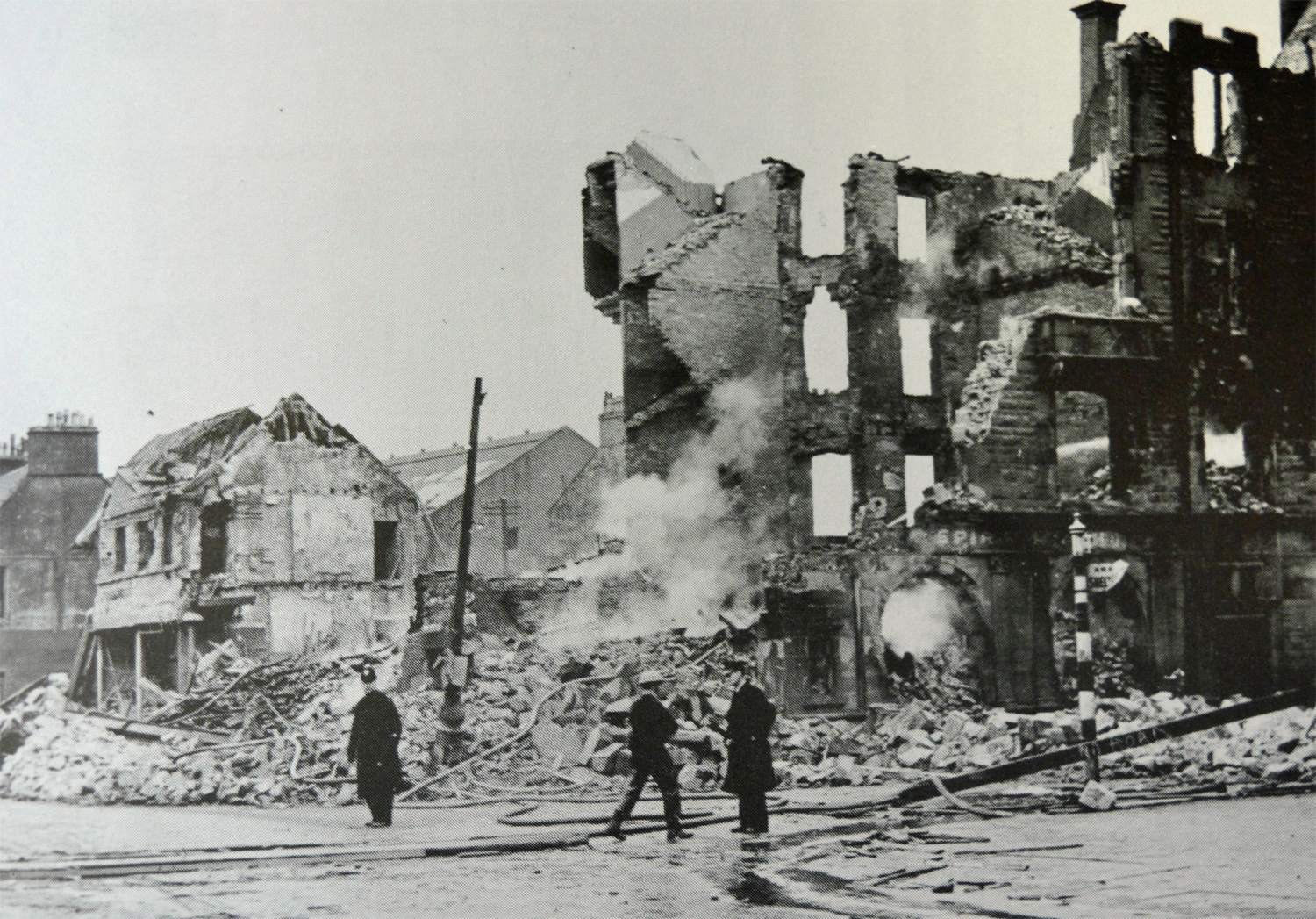 I was a child during Second World War and can remember the Greenock Blitz clearly.
My mum, dad, sister Moira and I shared a shelter with the next-door neighbours, the Athringtons, who were an English family, during the bombing.
The ceilings in our house came down. Luckily there was no structural damage, but I remember houses quite close by us that were bombed.
1956: National Service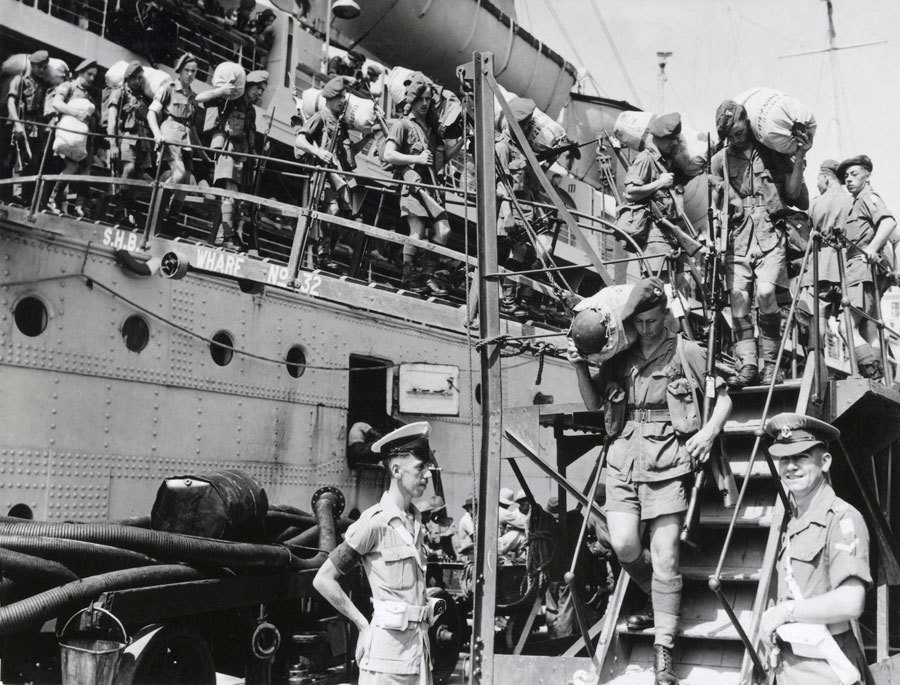 I did my National Service in the Royal Army Medical Corps.
I was working as a lab technician and the Army was desperate to recruit those, so I got to keep my profession. I was exempted until I was 20 so I could pass my exams but eventually I was sent to Singapore, where I spent my 21st birthday.
One of the interesting things from that experience was meeting Gordon McCulloch, one of our downstairs neighbour's sons from Greenock, out there. He was a rubber planter and ran his own estate and could speak Mandarin. It was a big change from Dunlop Street!
I had to go into the nursery each day where all the kiddies slept and take blood from some of them, which woke up the others and caused them to cry.
I used to say I never had a colour prejudice but I probably did because I had never met any black people. Every colour was there – it was a wonderful experience and a great education.
1963: RADA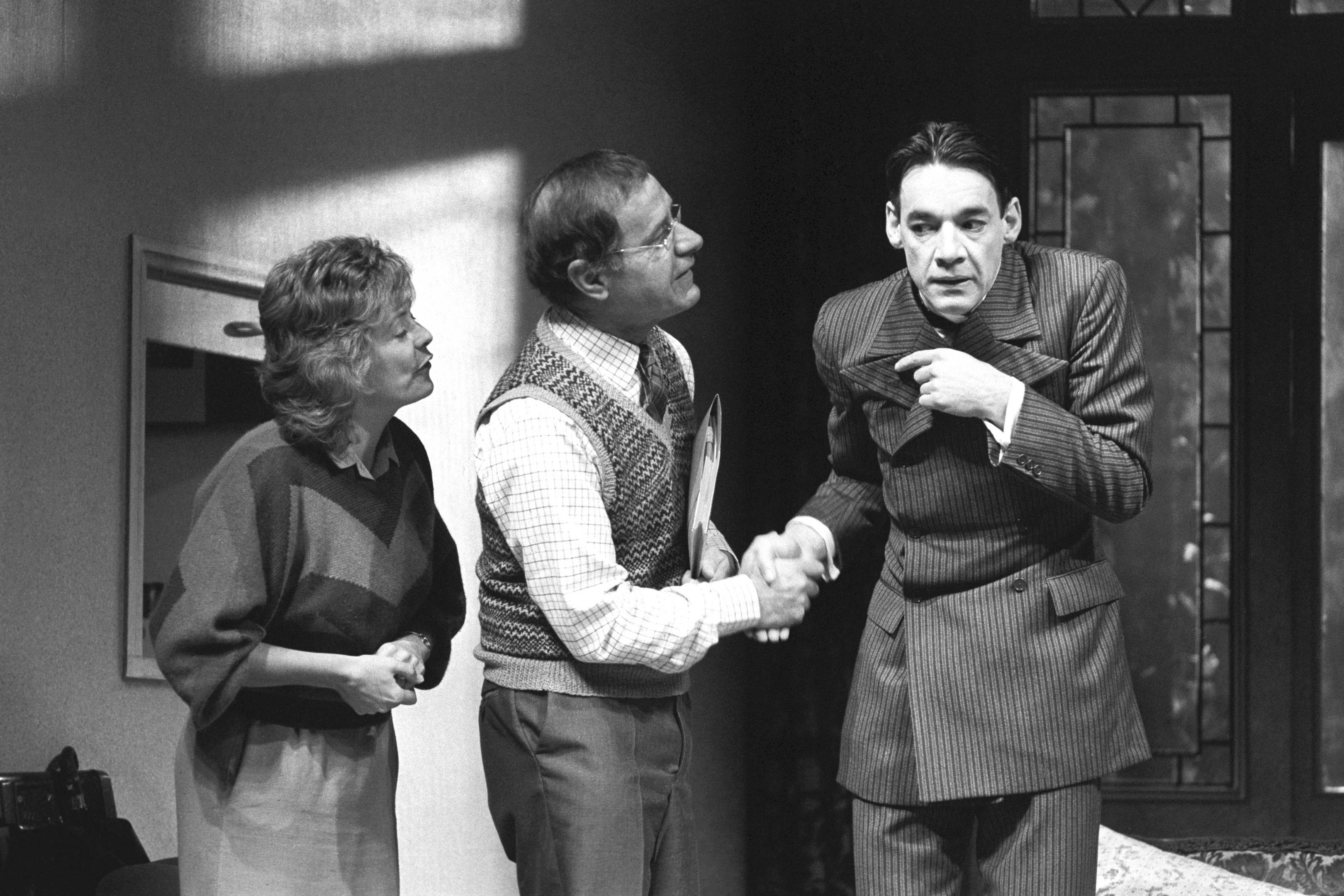 I came back from National Service in 1958 and the following year I moved to London, by which time I was thinking I might like to leave the lab and become an actor. I had done some amateur acting, but it was still quite a tenuous career jump to make.
I joined the Royal Academy Of Dramatic Art in 1963. This was a big change in my life. I was a student for the first time, as I had passed my lab exams through night school at the Royal and Western hospitals in Glasgow.
A two-year course, it was my first experience of acting full-time. It was wonderful but also frightening – I remember my digestive system was fairly perturbed by the idea!
Instead of trying to get you to lose your accent, RADA taught you to pronounce words in a way most people can understand. I got a lot of special voice coaching as my accent was pretty strong at the time. Roger Lloyd-Pack, below right, was a RADA contemporary.
1965: Dr Finlay's Casebook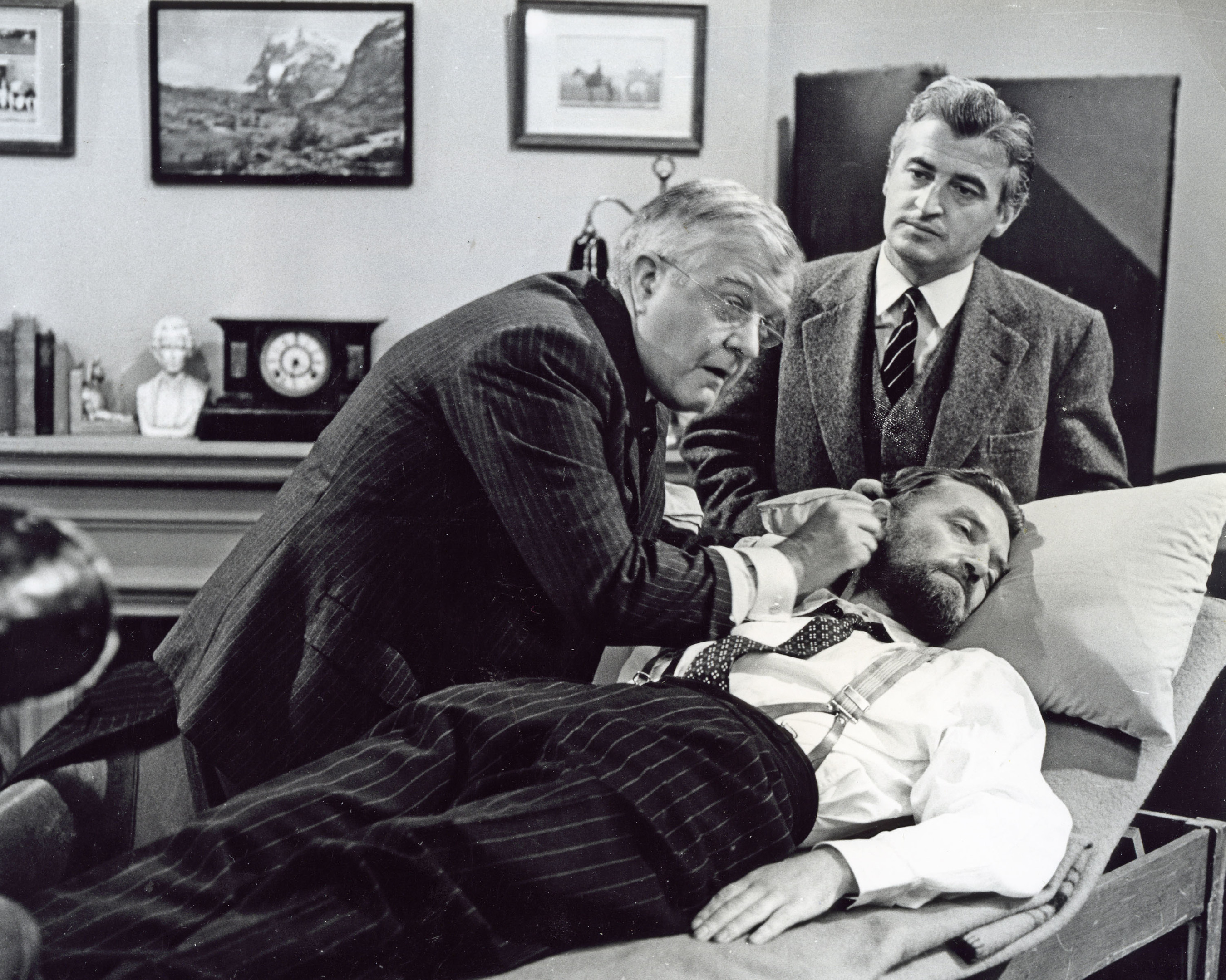 My first professional job came on Dr Finlay's Casebook, with Andrew Cruickshank, Bill Simpson and Barbara Mullen. In those days at RADA we didn't do any TV acting so I don't think I ever saw a TV camera while I was there. I didn't really know how to go about being a professional actor but Bill took me under his wing, as he was fairly new to it himself.
He was lovely. I remember walking into the studio and being surprised to see that, even though telly was black and white, the sets were all in colour!
1966: Citizen's Theatre
Working at the Citizen's Theatre in Glasgow was very important, as I got to work with people like Leonard Rossiter, Matt McGinn and Billy Connolly, who back then was a banjo player.
After that I went to the Traverse in Edinburgh to do Waiting For Godot, which was a wonderful experience, and in 1968 I joined the Stables Theatre, which was run by Granada TV. It was there I had my first chance to direct professionally, something I have done throughout my career.
1987: Tutti Frutti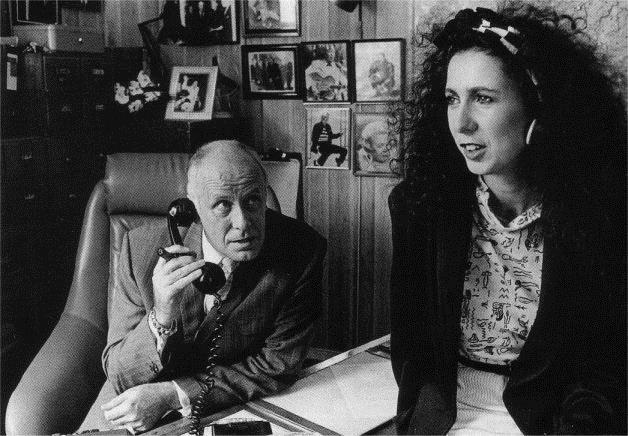 Tutti Frutti was a great experience, although I think it was much more popular in Scotland, where they could understand it more easily.
I knew the writer, John Byrne, because he had previously designed a set for me at the Royal Court Theatre.
I got the job as Mr Clockerty and I remember being complimented on my Scottish accent – people had seen me on shows like Crown Court and thought I was English!
1990: One Foot in the Grave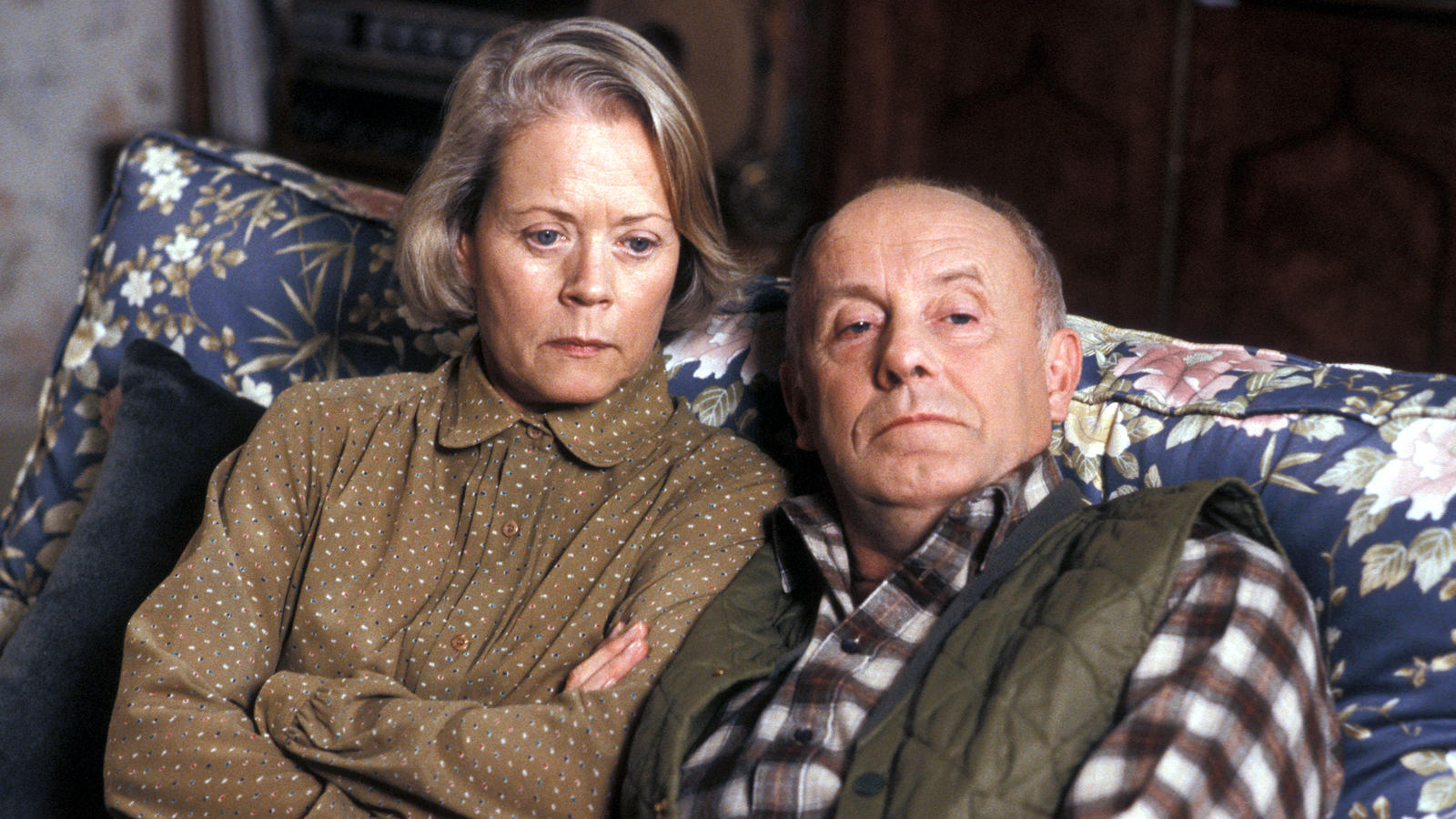 I'd done another series, Only When I Laugh, but One Foot In The Grave was the first where I played the lead.
Annette Crosbie played Margaret and it was just great. A lot of sitcoms at that time had comedians in the roles but we were both actors and we had a great ensemble cast. It was life-changing.
It was the writer David Renwick's decision to kill Victor off. He came up to see me at the Royal Exchange and I agreed.
I think he'd had enough of him and the writing was starting to show a little wear and tear.
Last year I had the idea of doing one of the episodes for the stage – I thought it would be good fun.
We filled the Sheffield Crucible for a fundraiser and just had a ball, so I decided to bring it to Edinburgh.
Coming back to Victor was wonderful, but I hadn't missed him in the time he was away.
2009: Crucible Theatre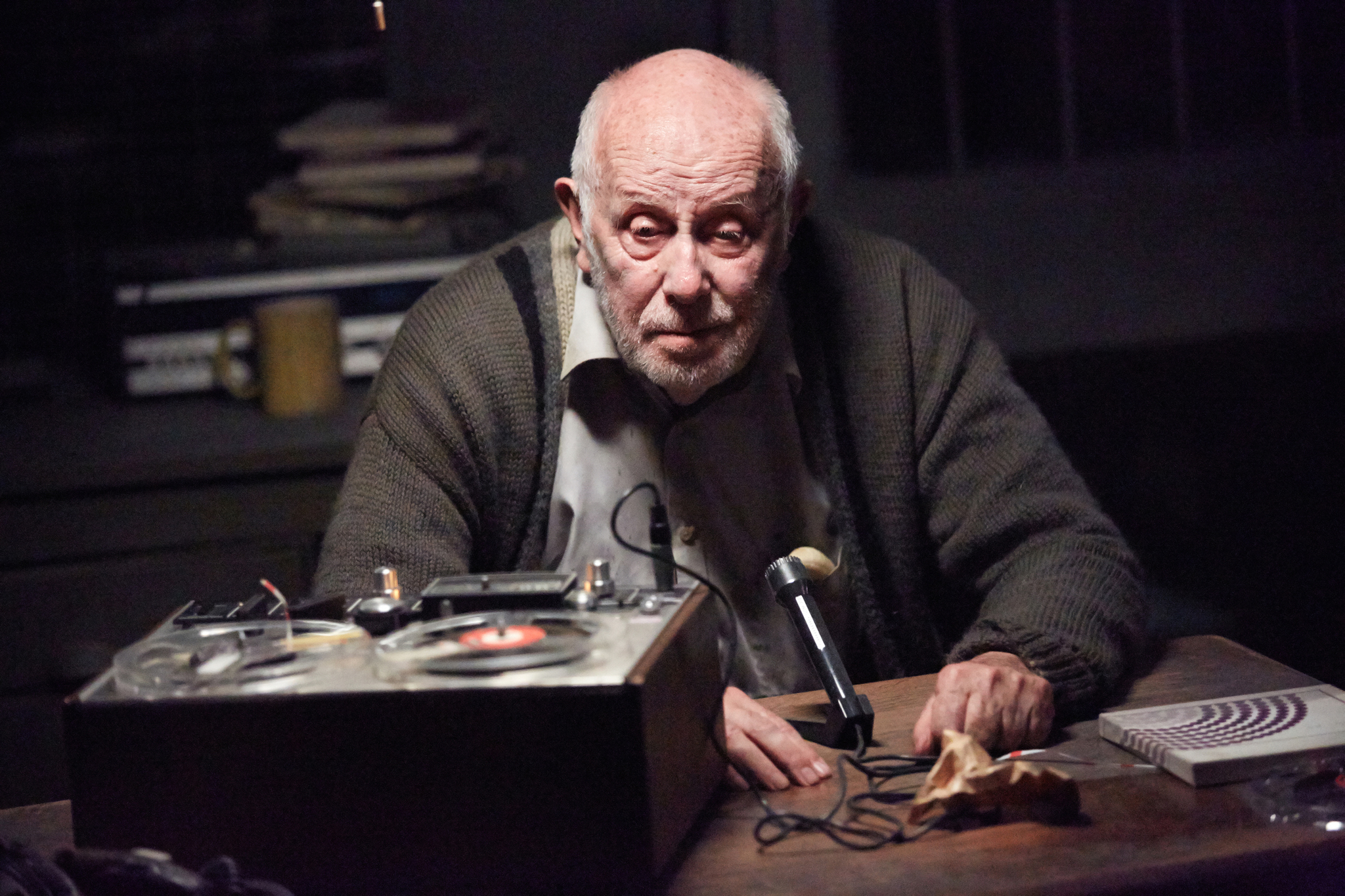 Out of the blue I received a call from Daniel Evans, whom I had previously directed, and he asked me to become associate director at the Crucible Theatre in Sheffield.
I really needed a job where I could look at new writing, because that is what I tend to direct, so the offer came just at the right stage and was a very important moment for me.
2016: Turning 80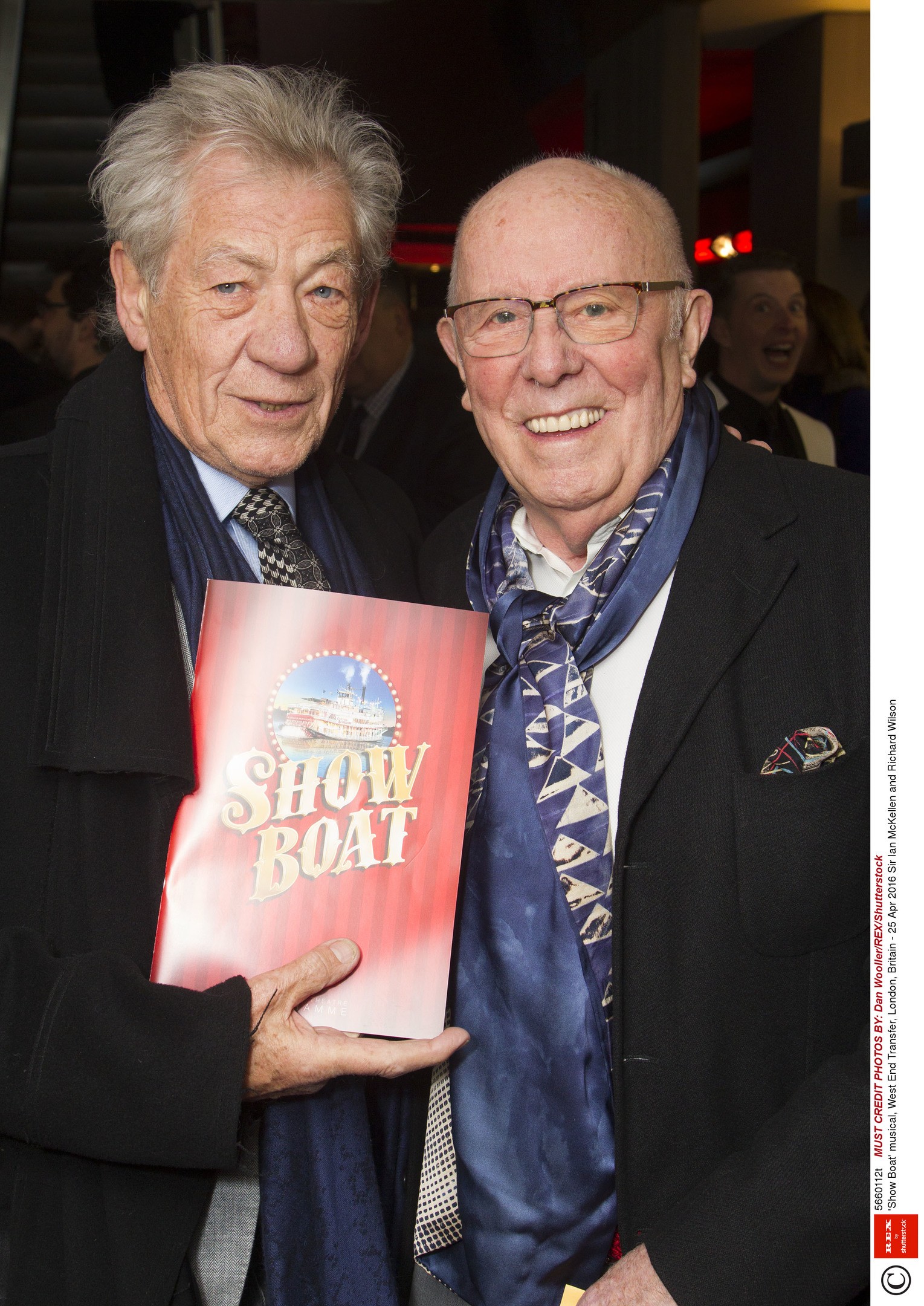 On July 9 I became an octogenarian.
I'm fighting hard to keep agile and fit – I realise I have to do that now. As Bette Davis said, old age isn't for sissies.
Some days it's wonderful and I think how lucky I am to be working – still directing new plays and doing a show at the Edinburgh Fringe – while other days I really do feel my age.
Many of my friends died younger, some very young, so I'm thrilled to be here.
I Don't Believe It! An Evening With Victor Meldrew at Assembly Roxy from August 16-28 (except 22nd) at 5.30pm.
---
READ MORE
John Sergeant says he owes his TV career to the Edinburgh Festival Fringe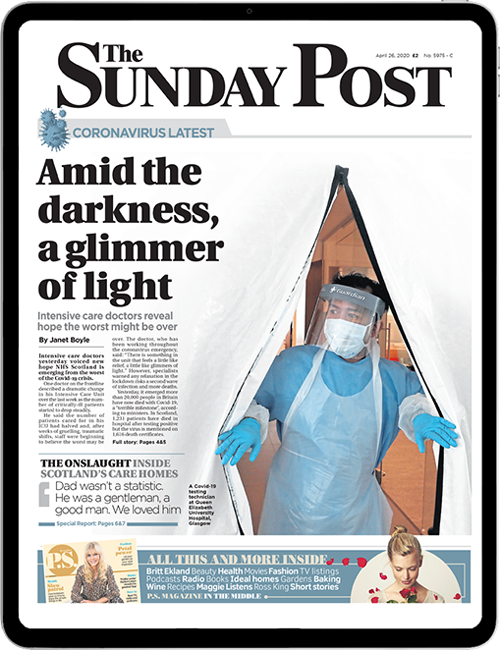 Enjoy the convenience of having The Sunday Post delivered as a digital ePaper straight to your smartphone, tablet or computer.
Subscribe for only £5.49 a month and enjoy all the benefits of the printed paper as a digital replica.
Subscribe