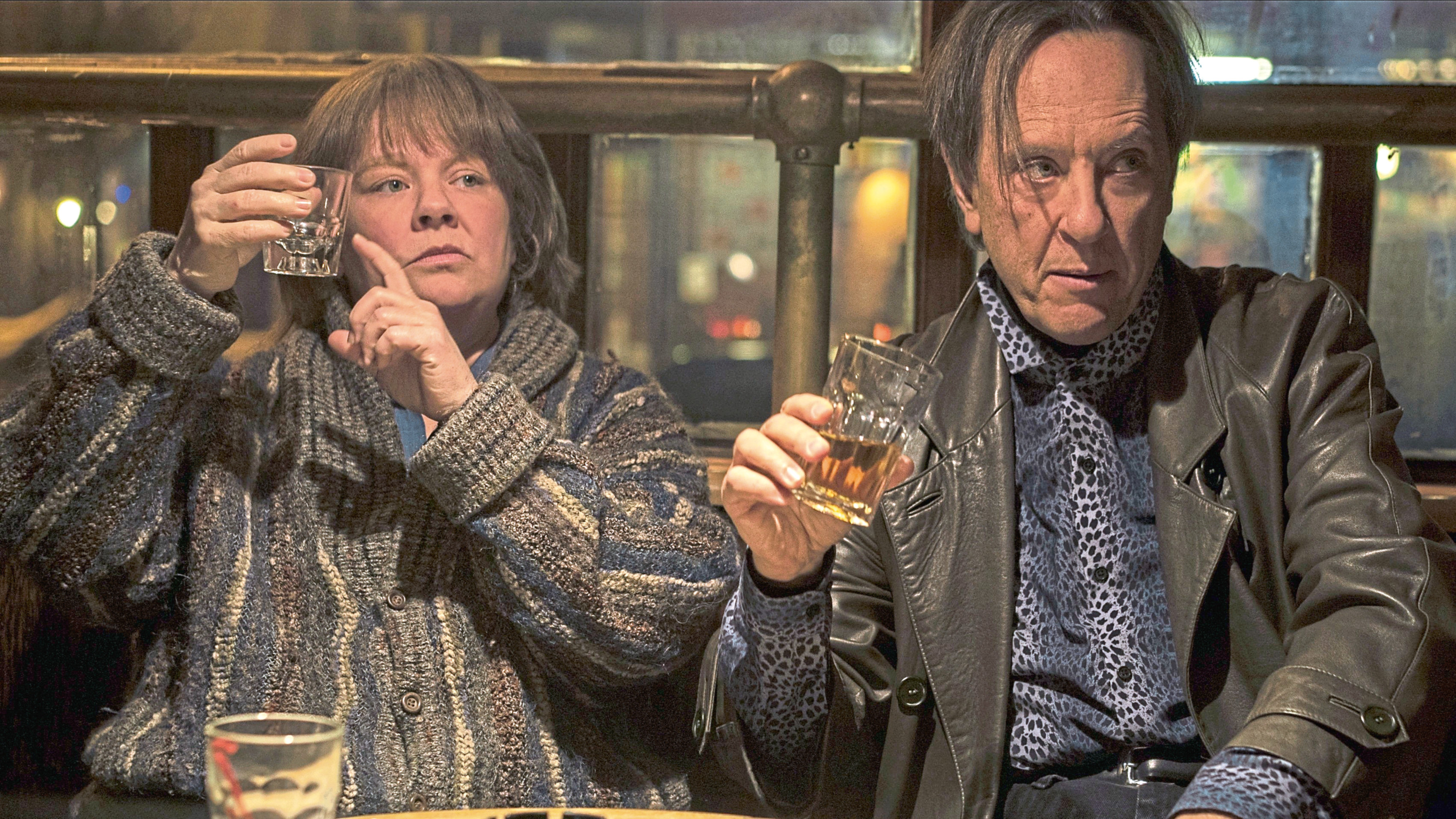 RICHARD E GRANT is enjoying one of the more unlikely career renaissances.
Although he's worked solidly since his astonishing debut in 1987 cult comedy Withnail And I, nothing the Swaziland-born actor has done since has made people sit up and take notice quite so much.
Until now.
In Can You Ever Forgive Me?, a true tale, Grant plays hustler and fence Jack Hock, who helps his friend Melissa McCarthy sell letters from literary greats that she has in fact forged.
And his performance as the prickly rogue has already seen him nominated for a Bafta and an Oscar.
"I'm having a ball, honestly," says Richard.
"You know, I'm about to turn 62. I remember I was researching a novel that I wrote 16 years ago, and I met with Roddy McDowall shortly before he died, to interview him about what very old people in Hollywood do on a day-to-day basis.
"He said: 'How old are you going to be?' And this was 20 years ago. I said: 'I've just turned 40.'
"Then he asked: 'How do you see your old age?' and I said: 'Well, I hadn't really thought about it.'
"He replied: 'Well, do, because from now onwards, whatever roles you have, and whatever money you've got and whatever recognition you've garnered will be diminishing returns.
"'And you've got to either choose the bitter-and-twisted route, which is 98% of our profession, or go: 'I cannot believe who I've worked with, where I've been and the opportunities I've had.'
"I've never forgotten that. It made an indelible impression on me. When I hit my mid-50s, I thought it was probably all over.
"So the fact that I've since had roles like this, and I'm currently filming the new Star Wars, and The Nutcracker And The Four Realms was out just before Christmas, is not at all what I'd been expecting.
"It really fits with what John Lennon said, which is that life is what happens in between your plans.
"I expected to be retired and sent out to the field with the other donkeys to graze on the daisies. And then all this other stuff happens.
"I'm very grateful for it, I don't take it for granted.
"I mean, I worked with John Gielgud on Portrait of a Lady in 1995, and he was in his early 90s. I said: 'What keeps you going?' and he said: 'It's endlessly interesting.'
"I asked his advice and he said: 'Cultivate younger friends. When you go to your phone book and you find you can't call anybody any more because they're all dead, you need the younger ones to supplement the ones who have fallen off the twig.'
"I've remembered that as well!
"You're safe as long as you can double your age believably. Double 62 and you're boxed, burnt and gone, you know, so you just think you better grab it while it's still around.
"The problem is you don't feel any different. I know everybody says that but you literally don't feel different.
"Even 31 sounds quite old to me, because my brain is probably still in a state of adolescent delinquency!"
Can You Ever Forgive Me? (15) is in cinemas from Friday February 1.