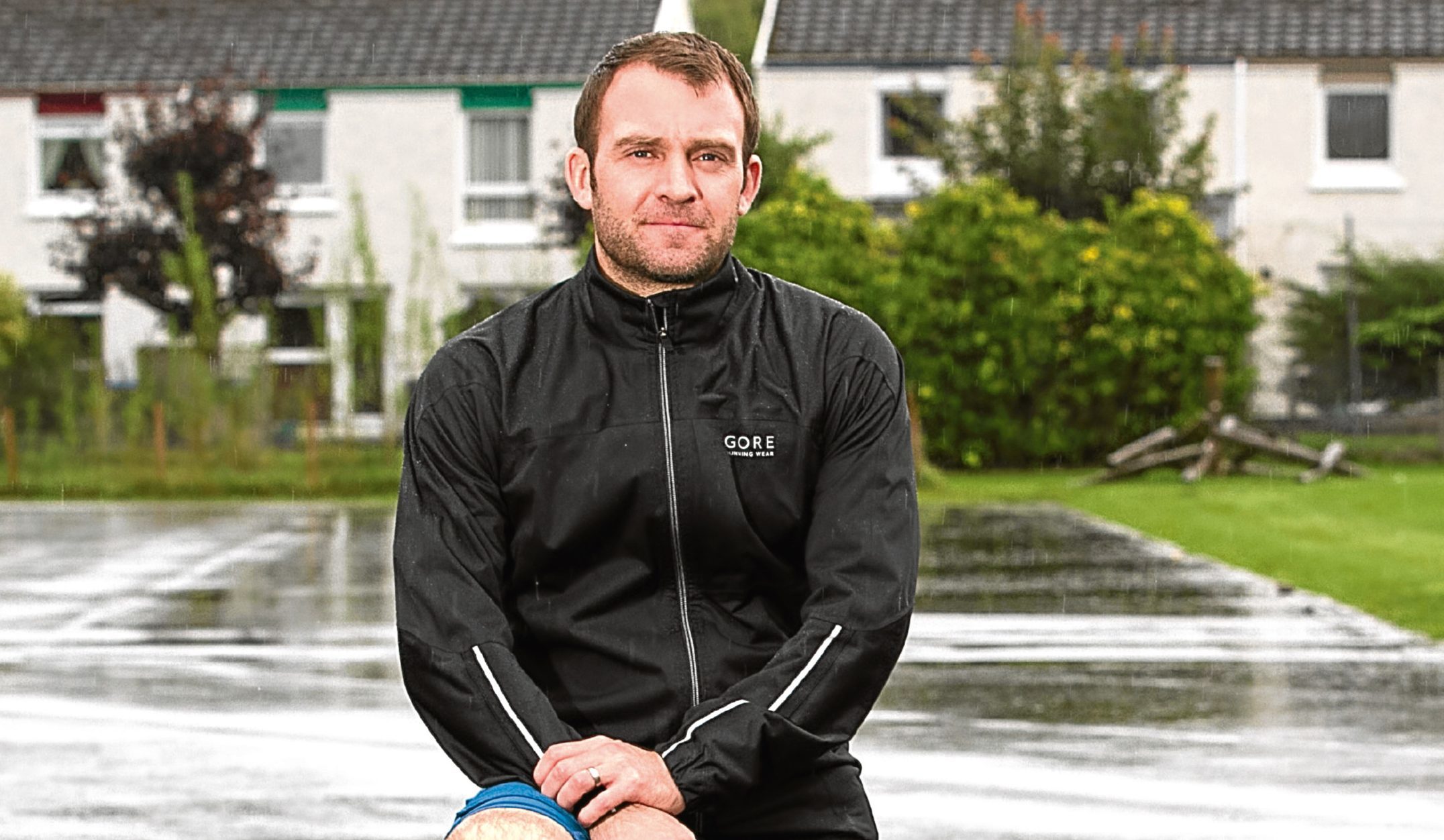 YOUR wedding day is one of the most special moments in your life.
But there was extra poignancy for Richard Edge as he walked down the aisle to marry his sweetheart, Lisa.
As he took those steps unaided, it marked a significant milestone in his recovery from a near-fatal brain haemorrhage.
"We were supposed to be married in December but had to push it back to April," explained Richard.
"It was only the week before the rescheduled date that I was able to throw away the sticks and walk down the aisle unaided."
Primary school PE teacher Richard had been with a class six months earlier when he began to feel very ill.
He had been struggling for a few days and initially put it down to a hangover, but as he stood in the playground of Caddonfoot Primary in Galashiels he realised it was much more than that.
Moments later he was on the ground, having suffered a subarachnoid haemorrhage – an uncommon type of stroke caused by bleeding on the surface of the brain.
He would spend the next 12 days in a medically-induced coma.
Richard was just 26 at the time, a keen footballer and physically fit.
"I had been feeling unwell for a couple of days, maybe a week," he recalled.
"I'd played in the Scottish Cup for Vale of Leven on the Saturday and felt I did OK.
"I went out after the game and I wasn't feeling great on Sunday or Monday, but it felt like hangover symptoms.
"While I was out with the class on Tuesday, I started to lose control of my voice and then my arms and legs began to give way.
"I managed to get the kids inside, but by the time the head teacher came out I was on the ground. The last thing I remember is being taken to hospital."
Medics removed part of Richard's skull at the back of his head to relieve the pressure on his brain.
"They didn't replace it," Richard continued. "They said it would just harden over time, which it has.
"There were no blockages found, so they thought it might just have been a blood capsule."
By the time Richard woke up from the coma he had lost nearly two stones through muscle wastage and his speech was gone, his vision was poor and he couldn't walk.
It was going to be a tough road back to health.
He was transferred from the Western General in Edinburgh to the city's Astley Ainslie Hospital, where he would spend the next two months.
"I had to really push the rehab, but everyone there was so supportive. It gave me a real impetus to get better."
This month marks 10 years since the near-fatal incident and life is good for the 36-year-old.
He now teaches at Priorsford Primary in his hometown of Peebles and he and Lisa have two daughters – six-year-old Elsie and Emily, four.
Although he no longer plays football, Richard is still active and enjoys running. To mark the decade since his illness, he's has taken part in the gruelling off-road Glencoe Marathon on Sunday to raise funds for Edinburgh and Lothians Health Foundation.
He added: "Training has gone well and I'm looking forward to seeing my family at the finishing line. It was unlikely I would participate in sport again after the haemorrhage, so I want to raise money for the amazing hospital that has helped me to do just that."
To sponsor Richard, visit mydonate.bt.com/fundraisers/richardedge1