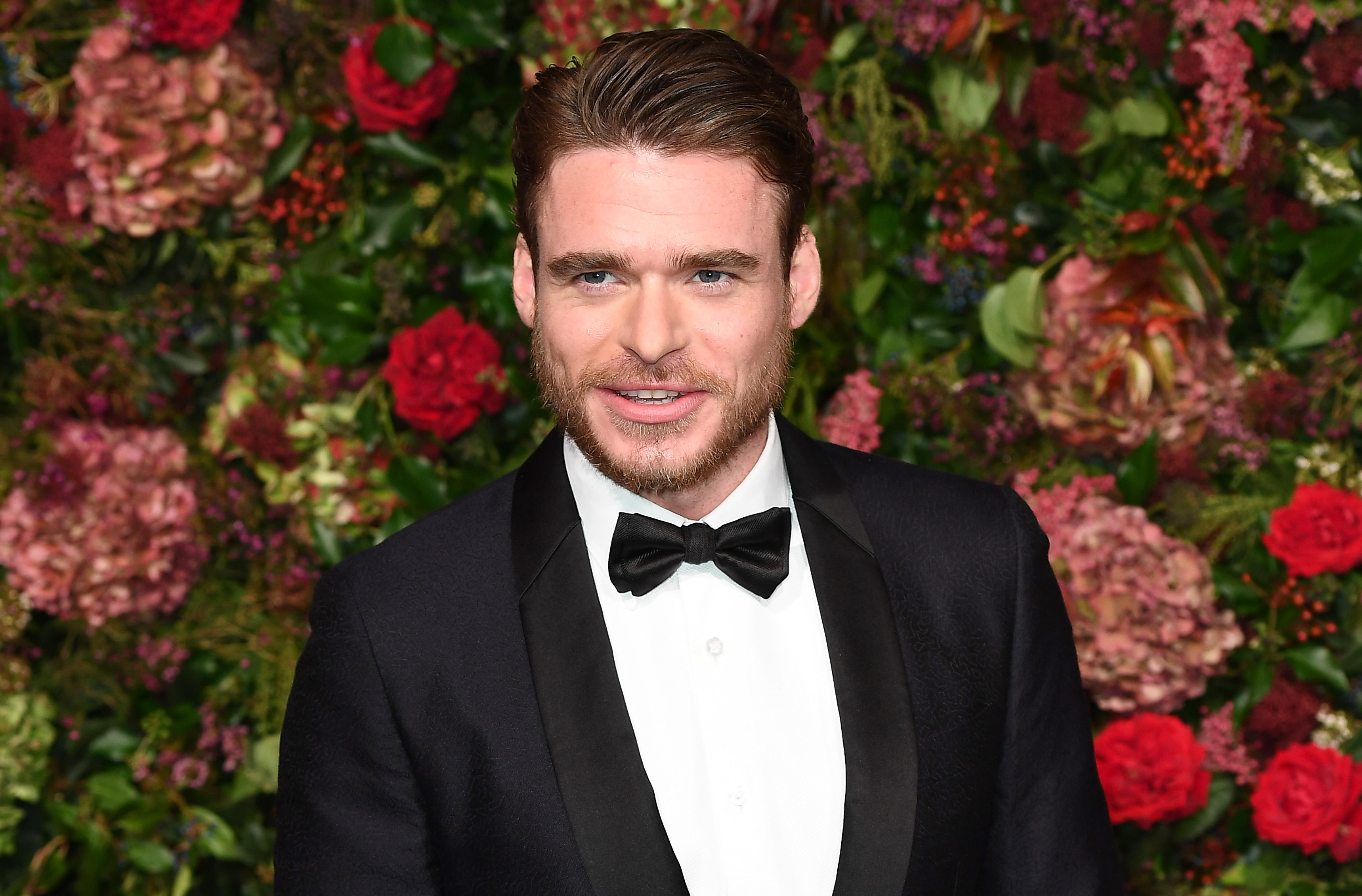 BODYGUARD star Richard Madden would make a terrific James Bond, according to one of his co-stars.
But, Pippa Haywood says he made an even better friend when her dad died.
She had just joined the actor, who is being tipped to take over as 007, on set to shoot hit BBC drama Bodyguard when she lost her father, Keith Haywood, who was 90.
She said: "Everyone knows how brilliant Richard was on Bodyguard.
"But he was also one of the nicest people I've worked with because my dad passed away on the first day of filming.
"I was an emotional wreck and Richard was the most compassionate and extraordinary person.
"He treated me so well. We became very close."
Pippa added: "My first memory of it is day one of shooting playing a high-ranking police officer while surrounded by a lot of people acting as police officers onset and then being whisked away to my dad's home.
"There were real police officers there to sort things out.
"I was very grateful to everyone for sticking with me because I gave them the option to re-cast.
Pippa, who played personal protection officer David Budd's boss Lorraine Craddock, added: "I was due to be in every scene the next day because we were shooting in Craddock's office and I was not going to be able to film.
"They really were a kind, decent lot, especially Richard who is so adorable."
Pippa, who later scattered her dad's ashes on his favourite beach on Mull, says there is a slim chance of her reprising her Bodyguard role in a second series after her corrupt police chief was exposed and arrested at the end of the first.
She said: "Only if I'm now a devious big mole in the jail. It's highly unlikely they'll be asking Craddock back, but who knows?"
Richard Madden is yet to decide whether to play James Bond, according to his Bodyguard co-star Pippa.
Pippa says the 007 role is the Paisley-born actor's if he wants it. But she claims he won't jump into the suave spy's Aston Martin until he gets the go-ahead from his bank manager. "It's his choice whether he plays Bond."
"It might have been his dream as a young boy to play James Bond, but he may want to leave himself open to all manner of different sorts of characters and roles as he goes on through life," she said.
"It will be interesting to see the choice Richard makes, but the rest of the country knows what a brilliant actor he is and that he could turn his hand to so many different things, including Bond.
"The whole country wants him to play Bond, but that might not be what he or his agent or his bank manager thinks he should to do. He is in the position to choose and is making his decision by taking the best advice he can from the people he trusts."
Pippa will next star in the Channel 5's Christmas drama Agatha & The Truth of Murder. The plot sees the legendary author turn sleuth in a fictionalised investigation into the real-life murder of Queen's nurse, Florence Nightingale Shore, daughter of Florence Nightingale.
Pippa said: "I play Mabel, a Queen's nurse who had gone through the First World War in the hospitals at the trenches with her real-life companion, Florence.
"They came back after the war and continued working as nurses, but Florence was brutally murdered and they never found the killer."
In the fictionalised account, set around the 11 days in 1926 in which Christie famously disappeared from her home, Mabel turns to the writer for help, Pippa said.
"In real life, Mabel tried to solve the case for six years after the case had gone cold and she became obsessed with it. In the drama, she and Agatha Christie join forces to try to solve the murder.
"So we have two feisty strong women coming together to deal with very emotional traumas within their lives, me trying to solve the murder of my dear friend, companion, lover and work colleague, and Agatha at the point in her life when her marriage is crumbling and falling apart.
"Also, who doesn't want to watch an Agatha Christie-related drama over Christmas?"
Agatha & The Truth of Murder and it airs 9pm, 23rd December on Channel 5
No mystery as writer's red herrings and plot twists fill festive schedules
by Bill Gibb
Pippa Haywood stars in just one of the Christmas shows inspired by Agatha Christie's life and work.
The author's twisting plots and period drama are as popular as ever with two new dramas among this year's festive TV highlights. BBC's big blockbuster for 2018 is The ABC Murders. It's the latest mystery they're bringing to the screen after signing a deal for seven adaptations, following years of ITV having the rights to Poirot and Marple.
John Malkovich takes over the role of sleuth Poirot from David Suchet – but without the Belgian accent and with his own beard, not the trademark moustache.
"Poirot and Christie fans may just hate all this, I have no idea," Malkovich admitted.
Harry Potter star Rupert Grint, Tara Fitzgerald and Scots Shirley Henderson and Gregor Fisher are also among the cast of the three-part tale that begins on Boxing Day.
This is the fourth current BBC Christie after And Then There Were None, Witness for the Prosecution and the troubled Ordeal By Innocence.
The Scots-shot production was due to be screened last Christmas but went out at Easter after original cast member Ed Westwick's scenes were re-shot with another actor following a rape allegation.
The new adaptations have had a darker tone and writer Sarah Phelps says: "I came late to Christie but I think that works in my favour. I don't have a familiarity so I am acutely aware of the danger, the really unnerving, unsettling qualities."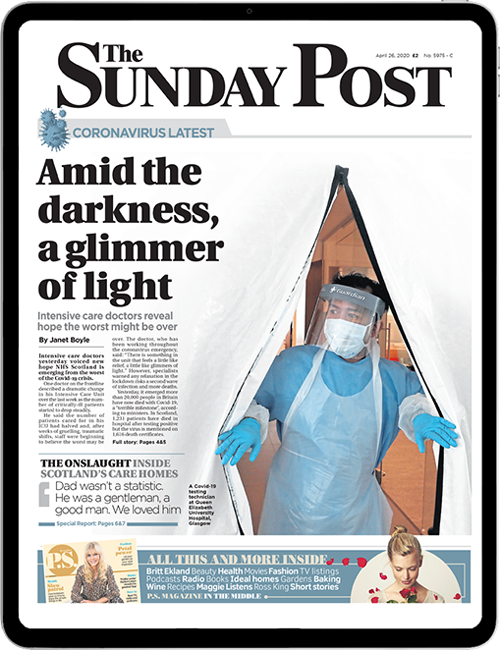 Enjoy the convenience of having The Sunday Post delivered as a digital ePaper straight to your smartphone, tablet or computer.
Subscribe for only £5.49 a month and enjoy all the benefits of the printed paper as a digital replica.
Subscribe