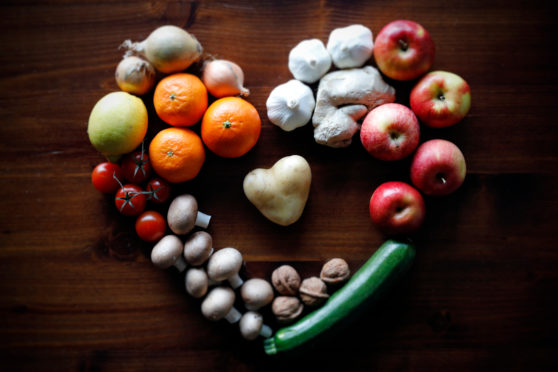 A diagnosis of Type 2 diabetes, depression, high blood pressure or high cholesterol is very common, linked to being overweight. Individually, these conditions are often brushed off as minor inconveniences, but they often develop together and the end result can be devastating.
Type 2 diabetes now affects younger people and leads to years of disability and pain, and it shortens lives more than many cancers. The good news is there's plenty you can do to help yourself.
Diet and lifestyle changes, medication and support to manage these conditions can all help, but many GPs now believe in helping their patients act to try to reverse their diagnosis. It takes commitment and effort, but these diagnoses don't have to mean acceptance of a lifelong condition.
Instead they provide the trigger to accept the help and support on offer and take some control over your health and your future.
Type 2 diabetes, high blood pressure and high cholesterol are similar in that being overweight is usually the underlying cause, so they all benefit from a similar approach in treatment.
The trigger for depression is more complex, but being overweight contributes. And a healthy diet and exercise can help treat it.
"Staying healthy isn't complicated," said Sir Harry Burns, former Chief Medical Officer for Scotland and now director of global public health at Strathclyde University.
"Keep the weight down by avoiding high-calorie meals. Take regular exercise. You don't need to do anything fancy, a brisk 20-minute walk each day helps burn the calories and keeps the muscles in shape. If you can walk with friends and in nice, green surroundings, you'll find your mental health improves, too. Finally, absolutely don't ever smoke and keep the alcohol intake within sensible limits."
Type 2 Diabetes
This used to be an old person's condition, patients often dying before diabetes proved fatal, but Type 2 diabetes is increasing in young adults, teens and children due to rising levels of obesity. One in 10 people over 40 in the UK are diagnosed and almost one million more don't know they have it, bringing the total number up to 4.7 million. By 2030 it is predicted this number will rise to 5.5 million.
Symptoms include going to the toilet a lot, being really thirsty, feeling tired and losing weight without trying. It can go undetected for many years, and by the time they're diagnosed one in three people already has complications with their eyes, feet, kidneys or nerves.
"We need to treat Type 2 diabetes as the disease it is," said Professor Mike Lean, co-leader of the Diabetes Remission Clinical Trial at Glasgow University. To put it into perspective, breast cancer has an 80% survival rate, lymphoma has a 60% survival rate and Type 2 diabetes has a 50% survival rate. It's not a mild condition and the biggest tragedy is that weight gain is the main trigger. Pointing that out can lead to accusations of fat shaming, but only the affected person can take the necessary actions."
Professor Lean devised the "No Doubts Diet" which has been proven to reverse Type 2 diabetes in 9 out of 10 participants.
Professor Lean said: "We based the plan on a calorie intake of 830 calories per day. Increasing that to 1,000 or even 1,200 calories per day would still allow you to lose the weight, albeit a little more slowly.
"The meals are based on staples of porridge, soup and bread. Soup can be prepared in advance and frozen.
"Consider it a radical treatment to knock back the condition. Then you must move into a new normality, where a healthy diet continues the treatment, so it's like re-setting your body.
"Weight loss is never easy, but if you are determined, following the No Doubts Diet for 8 weeks will lead to weight loss of at least 10 kg (1 stone 8 pounds). That is often enough for a remission of Type 2 diabetes, but you may need to lose 15kg (2 stone 5 pounds), which will take around 12 weeks.
"Talk to your GP about trying this diet for three months."
---
High blood pressure
It's estimated that a third of adults in the UK have high blood pressure, though usually people have no symptoms.
If blood pressure is too high, it puts extra strain on blood vessels, heart and other organs, such as the brain, kidneys and eyes. If high blood pressure isn't treated it can increase the risk of some serious and life-threatening health conditions, such as heart disease, heart attacks and heart failure, strokes, kidney disease and vascular dementia.
However, reducing high blood pressure by even a small amount can help lower the risk of these health conditions.
Salt in our diet gradually pushes up blood pressures, and overweight people inevitably consume more salt because it is in so many foods. Just being overweight also puts up the blood pressure, and that can become permanent. Blood pressure often falls sharply when people lose weight.
Everyone's blood pressure will be slightly different. What's considered low or high for you may be normal for someone else. All adults over 40 are advised to have their blood pressure checked at least every five years, but it's particularly important for those who are overweight or unfit.
GP Registrar Victoria Campbell believes it's important to help patients help themselves. She said: "I find patients respond well to encouragement and a lot of people are aware a healthy balanced diet and regular exercise are important ways of helping to lower blood pressure.
"Specific measures that can make a difference are avoiding excessive alcohol intake (no more than 14 units per week for men and women is current guidance); keeping dietary sodium intake low (under 6g a day); limiting periods of inactivity (eg screen time) and aiming to do "at least 30 minutes of moderate intensity exercise on five days of the week or more".
Incorporating exercise into your daily routine is often more realistic, for example, a brisk walk or cycling to work."
---
High cholesterol
High cholesterol is a condition without symptoms. It is mainly caused by eating the types of fats in processed meats and baked foods, not exercising enough and being overweight. It can also run in families.
Too much cholesterol can block blood vessels and make you more likely to have heart problems or a stroke.
If you've not had a test and you're over 40, overweight, or high cholesterol or heart problems run in your family, then you should have your cholesterol checked. If you have high blood pressure or diabetes it's also more likely you will have high cholesterol, so your GP is likely to suggest a test.
Cholesterol can be lowered by eating healthily and getting more exercise but some may need medication. Statins are most commonly prescribed for high cholesterol if lifestyle changes don't lower your levels.
Diet is vital in reducing high cholesterol and oily fish, like mackerel and salmon, brown rice, bread and pasta, nuts and seeds and fruits and vegetables are all recommended.
Less meat pies, sausages and fatty meat, butter, lard and ghee, cream and hard cheese, like cheddar, cakes and biscuits and food that contains coconut oil or palm oil. Exercise more – at least 2½ hours a week – in a way that makes your heart beat faster, stop smoking, cut down on alcohol, and avoid drinking more than 14 units of alcohol a week, ensuring you have several drink-free days each week.
Dr Andrew Murray says:"I know there are drinks and spreads that claim to lower cholesterol but they're no substitute for a healthy diet.
"It can be hard to motivate yourself to exercise so work out what's achievable, even if it's just going for a walk, and you'll build on that. Eat the right food as above and sleep 7-9 hours per night if you can!"
---
Depression
Most people feel down at times but depression makes sufferers feel persistently sad for weeks or months, rather than just a few days.
There is much more understanding and support for depression, as well as the recognition that treatment and support of clinical depression is usually needed to help make a full recovery.
Symptoms range from lasting feelings of unhappiness and hopelessness, to losing interest in things previously enjoyed and feeling very tearful. Physical symptoms can include feeling constantly tired, sleeping badly, having no appetite or sex drive, and various aches and pains. Some feel persistently low, while others feel that life is no longer worth living.
"It's important to realise when you need more help to turn the corner to recovery," said Dr Chris Williams, Emeritus Professor of Psychosocial Psychiatry at Glasgow University.
"There are good treatments and your doctor can check for anaemia or other physical health problems that can make you feel depressed. However, there are many ways you can help yourself and activity is the most powerful.
"Often people with depression fall into a cycle, where everything feels bad and they prioritise work, children, maybe older parents. So I'd suggest they ask themselves what they used to love doing and plan more of the right stuff.
"Fun, pleasure, connections to people who are good for you can help. Choose to see less of those who are bad for you, who drag you down. Recognise achievements – getting up, showering – understand that you're doing well."
Dr Williams says it plays a big part in self-care, another area where motivation can wane. "People don't enjoy food as much, don't eat enough, or comfort eat, drink too much. Recognising the patterns is important and again they should consider eating for good health."
Sleep is often a casualty of depression. It's hard to get to sleep, to stay asleep and to avoid fretting when lying awake, but Dr Williams recommends keeping to a routine time for bed.
He added: "The website www.llttf.com helps you live life to the full. Losing joy in life is hard but you can help yourself get it back."
---
Always speak to your doctor before changing your medicine or your normal routine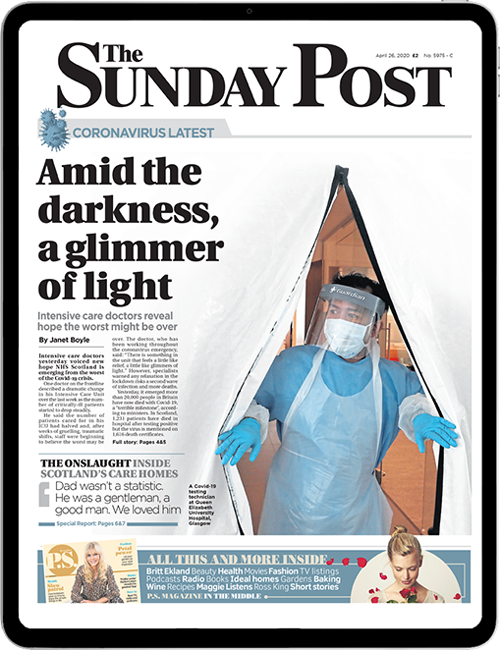 Enjoy the convenience of having The Sunday Post delivered as a digital ePaper straight to your smartphone, tablet or computer.
Subscribe for only £5.49 a month and enjoy all the benefits of the printed paper as a digital replica.
Subscribe