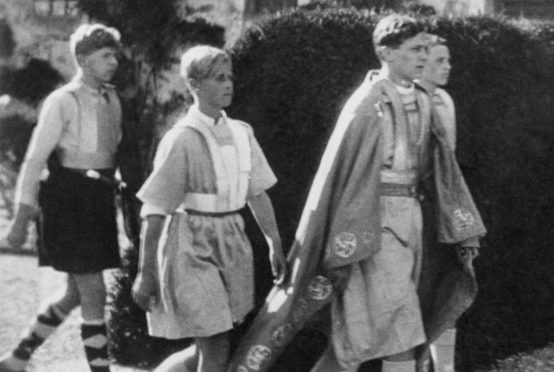 Taxpayers have been billed for more than £1 million to send diplomats' children to Scotland's most expensive private schools in the past three years.
The perk, paid out by the Foreign and Commonwealth Office (FCO), worked out at £29,945 for each of 14 pupils last year, an annual bill of around £420,000.
It included sending three children each to Fettes and Gordonstoun, the two most expensive private schools in Scotland.
Yesterday, politicians suggested the scheme is "impossible to justify" and called for a review.
The Continuity of Education Allowance pays the fees of children whose parents work overseas in countries where, for example, there are security concerns or there are "no available schools of an acceptable standard".
In addition to Fettes, Tony Blair's old school in Edinburgh, and Gordonstoun, in Moray, formerly attended by Prince Philip and Prince Charles, Dollar Academy, Lathallan, Lomond, St Leonards and Strathallan also received such pupils.
In total, £1,093,962 in public money has been spent on the allowance in the last three years for Scottish private schools. Large sums also pay for diplomats' children to attend elite education elsewhere in the UK.
Ian Murray, Edinburgh South MP and Labour deputy leadership candidate, said: "This is a huge sum of taxpayers' money being spent on sending children, unnecessarily, to the most exclusive schools in Britain.
"When state schools are being starved of cash by the Tories, and with cuts passed on by the SNP in Scotland, this is impossible to justify.
"The Continuity of Education Allowance should primarily be for the families of our brave armed forces personnel serving abroad, not for diplomats to send children to Fettes and Gordonstoun.
"Yes, they need to be given places at schools, but this is not equitable. The programme needs to be examined to ensure it is more cost-effective and helps those who need it most."
Ross Greer, Scottish Greens education spokesman, said: "The children of diplomats should never be put in harm's way, so making sure they are educated here isn't objectionable.
"What is objectionable is using taxpayers' money to send these children to the most elite, expensive private schools in the country, while our state schools and other services are so underfunded.
"This simply repeats the cycle of class privilege which those at the top benefit from, with the rest of us paying for their privilege."
In 2016/17, 14 children of diplomats and senior FCO staff benefited from £357,205 of publicly-funded school fees in Scotland.
The following year, the figure was £317,533 and last year it rose to £419,223 for 14 pupils across seven schools.
The previous couple of years had also seen the allowance used to fund places for pupils at Glenalmond in Perthshire at a cost of around £30,000 per pupil per year. Senior diplomats receive salaries in excess of £200,000 per year.
The Foreign Office said: "It is a condition of their employment that members of the diplomatic service must be prepared to serve anywhere in the world, sometimes at very short notice.
"Those with children have a legal obligation as parents to ensure that their children receive a full-time education from the age of five years.
"Most parents prefer to take their children with them abroad but in some of the 168 countries and territories where the FCO has staff, we do not permit staff to take their children either for health or security reasons.
"In others, there are no available schools of an acceptable standard.
"It is long-standing practice that the FCO helps staff meet their potentially conflicting obligations by providing financial support for their children's education.
"The FCO refunds standard term fees up to a ceiling, which is reviewed annually."