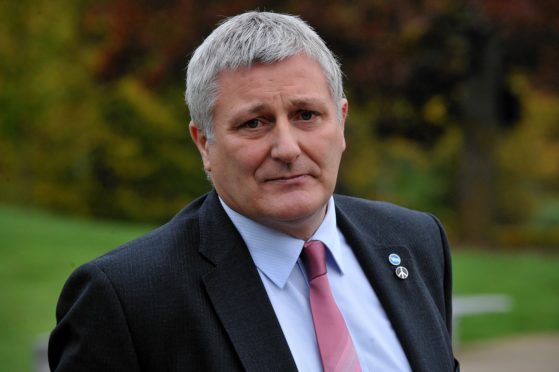 Police ordered to probe a whistleblower's claims of cover-up at an elite crime-fighting agency did not interview the whistleblower, we can reveal.
A report ordered into whether senior officers moved to conceal a shambles exposed at an undercover unit is due to be delivered to the Scottish Police Authority (SPA) on Wednesday.
However, the inquiry team, led by deputy chief constable Fiona Taylor, has not talked to the former officer who raised the alarm while Police Scotland refuse to say if any other serving or former officer was interviewed.
The whistleblower, known as Mrs K in court, sued Police Scotland claiming she was unfairly forced out of her job by bosses at the now-defunct Scottish Crime & Drugs Enforcement Agency (SCDEA).
Lord Brailsford found in her favour with damages to be decided at a later hearing although Police Scotland are appealing the judge's ruling.
Yesterday, politicians repeated their calls for an external force to investigate and warned Police Scotland must avoid any suggestion their internal review is "a cover-up of a cover-up".
John Finnie MSP, a former police officer who is convenor of the Scottish Parliament's justice sub-committee on policing, said: "Police Scotland's investigation into this matter should have been robust and it's hard to see how a thorough inquiry would not involve detailed interviews with all those involved.
"I hope the report being presented to the SPA board will not give cause to be viewed as a cover-up of a cover up."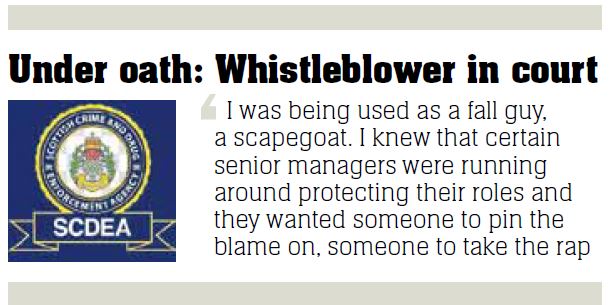 Lib Dem justice spokesman, Liam McArthur MSP, added: "The public would expect that at a minimum DCC Taylor should be interviewing all of the significant participants in this saga. The police have an opportunity to allay the public's serious concerns by being open and transparent.
"If these questions are not addressed there will be no option but to turn this over to an external force."
Scottish Labour's justice spokesman, Daniel Johnson MSP, said: "Those working at SCDEA at the time should have been interviewed in order to understand exactly what they were directed to do and why.
"It would raise serious questions if this fundamental step has not been carried out.
"Police Scotland are now responsible for what happened at the SCDEA and any doubts about the handling of this very serious matter could have damaging consequences for our national force."
The former undercover officer, Mrs K, won a civil action against her former bosses after claiming she was unfairly frozen out of her job as senior officers tried to cover-up their management failures in 2011.
She told the Court of Session: "I was being used as a fall guy, a scapegoat. I knew certain senior managers were protecting their roles and they wanted someone to pin the blame on."
Mrs K told the court how piles of files and documents found at the offices of the unit were incinerated within days of the chaos being discovered.
Officers ordered to destroy the documents were said to have raised concerns, pointing out many were marked Secret and Sensitive and destroying them breached guidelines.
Police Scotland declined to say if the internal inquiry ordered by chief constable Ian Livingstone, after discussions with Justice Secretary Humza Yousaf, involved interviews or was merely a "desktop" review of old documents.
The quality and conclusions of two internal inquiries carried out by the SCDEA at the time were questioned and criticised during Mrs K's civil action.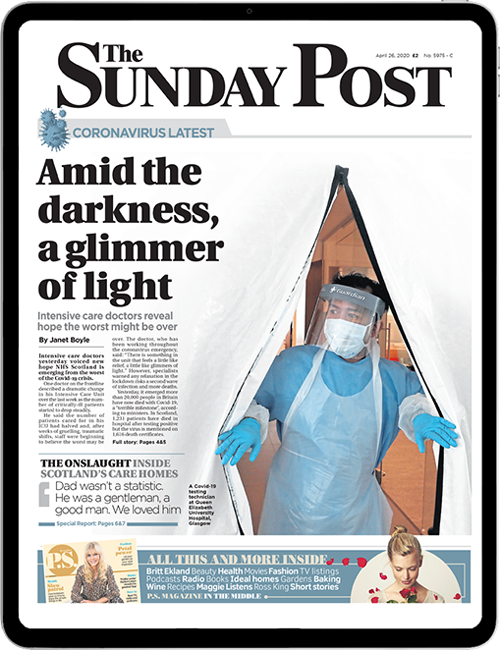 Enjoy the convenience of having The Sunday Post delivered as a digital ePaper straight to your smartphone, tablet or computer.
Subscribe for only £5.49 a month and enjoy all the benefits of the printed paper as a digital replica.
Subscribe